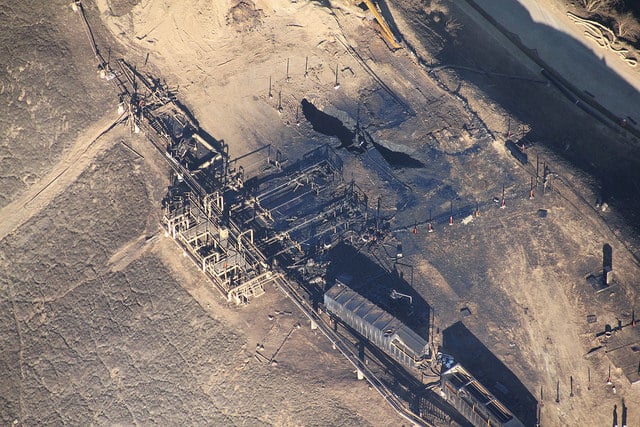 The requirement of nine hours of energy storage duration at a project touted as a possible replacement for a new natural gas plant in California makes it tough for the newer technology to compete on cost, an analyst has said.
Back in June, the California Independent System Operator (CAISO), which is responsible for much of the state's high voltage transmission lines, ensuring security of electricity supply and keeping costs to ratepayers as low as possible, agreed to investigate alternatives to building a 262MW gas power station.
This article requires
Premium Subscription
Basic (FREE) Subscription
Enjoy 12 months of exclusive analysis
Regular insight and analysis of the industry's biggest developments

In-depth interviews with the industry's leading figures

Annual digital subscription to the PV Tech Power journal

Discounts on Solar Media's portfolio of events, in-person and virtual
Or continue reading this article for free
CAISO's study on the Puente Natural Gas project came about after the regulator, California Public Utilities' Commission (CPUC) approved it as a solution to fears of capacity shortfall that will result from the planned retirement of some 2,000MW of local generation assets by 2020 under environmental rules. After utility Southern California Edison (SCE) and developer NRG Oxnard Energy Center were given approval for the plant, California Energy Commission agreed to an offer made by CAISO to consider alternatives.
Nine-hour requirement adds big cost
The CAISO study was published earlier this month. While finding it feasible for energy storage – as well as a combination of energy storage and synergistic technologies such as demand-side response – to be available to deliver the required capacity, there were some drawbacks.
Energy storage was found to be a more expensive alternative to building a new natural gas plant to meet local capacity requirements by about US$500 million under two of the main scenarios modelled and investigated by CAISO. Capital costs for the development of "Incremental distributed resources plus grid connected battery storage" were estimated at US$805 million. A new 262MW natural gas plant was estimated at US$299 million capital cost.
"In scenario 1 you have two, 9-hour systems. That's what's really driving the cost here," Daniel Finn-Foley, energy storage analyst at GTM Research, said.
"For utility-scale energy storage, the sweet spot that we're seeing right now is around the 4-hour system. As you keep adding duration to these systems, you're increasing the cost but you're not actually increasing the power it can output. So an energy storage system that can provide 60MW for four hours is still providing 60MW even if the duration is increased to nine hours, but it now costs a lot more. That's one of the things driving this pretty steep cost increase here."
Finn-Foley said that the long duration requirement appeared to be attributable to site-specifics such as load profile, with the study basing its assumptions on the hourly load. In other words, with the energy storage facility mooted as a total replacement solution for gas, rather than as a supplement to an existing gas facility, the requirement at the site, located in the Moorpark Sub-Area of CAISO's service area, changes significantly.
This contrasts with a recent precedent set in California in natural gas versus energy storage planning decisions. Following the Aliso Canyon gas leak of late 2015, several large-scale energy storage units were approved and brought online totalling more than 100MWh in less than six months. Those units too, from companies including Greensmith, Tesla and AES Energy Storage, were deployed to meet capacity shortfall concerns, but had very different criteria and requirements to be met.
Finn-Foley said the Aliso Canyon development was "a situation where energy storage just proved itself to help reliability when natural gas availability was threatened," making it "fairly obvious" that in future utilities, CAISO, regulators and industry would consider energy storage as a solution in the Moorpark / Puente case as well.
"It really is going to be sort of a case-by-case basis," Finn-Foley said.
"If you're talking about a peaker plant that only runs for two hours every week or so, then a battery system with 4-hour duration is probably going to step in fine. If you're replacing a plant that's providing something closer to baseload, or operating for 10-12 hours a day, you're going to need a much bigger energy storage system and that's when the economics play out a little bit less."
Other factors
The GTM analyst said it appeared unlikely the energy storage system could have been modelled with less than the full duration of storage quoted and still prove adequate. Indeed, CAISO attempted to model 4-hour systems, but found they fell short, resulting in capacity deficiencies for up to seven hours ("…not good", Finn-Foley said). Nonetheless, according to Finn-Foley, there were both economic and non-economic considerations besides the capital cost of building the plants that could still play out in energy storage's favour in the Puente case.
"Within California there's also the energy storage mandate, there's a renewed focus on cleantech here. There are groups in the area that want to reclaim the waterfront from this natural gas plant. Then you have emissions standards, climate change goals. There are a lot of factors beyond just the raw capital cost of expenditure."
Economically, it was not clear from CAISO's study if the long-term or lifetime running costs of each project were evaluated. Capital cost appears to be the key metric shown in the document. Accounting for potential fluctuations or rises in the price of gas could change the picture, as could any value attached to capturing renewable energy generation that would otherwise be curtailed and the impact on emissions or clean energy standards that that would have. Maintenance requirements for battery energy storage would generally be considered less intensive than for gas turbines also, for example.
Other factors could include the much shorter expected lead and construction times for energy storage systems compared to gas turbines, with Aliso Canyon as a case in point.
Ultimately, Finn-Foley said, the study and the careful way in which alternatives were being weighed up at Puente appeared to be "a springboard to take a deeper look at natural gas investment in California," with pressure coming from lawmakers to meet the state's stringent environment and climate targets.
"This will be another study they can point to, and say 'alternatives exist, do we really need to rush forward with the new gas plant when we can look at demand-side assets, FOM systems. Let's slow this down and really think through what we need to ensure reliability'".
Ultimately, in Finn-Foley's view and from his conversations with industry insiders, the very fact that CAISO conducted the report in this way was something of a milestone for the energy storage industry's rapid development in the past few years, the analyst said.
"I think people in the industry are excited about this [study]. Think about four years ago – you would never have had these two technologies listed in the same report, let alone being economically compared against each other."