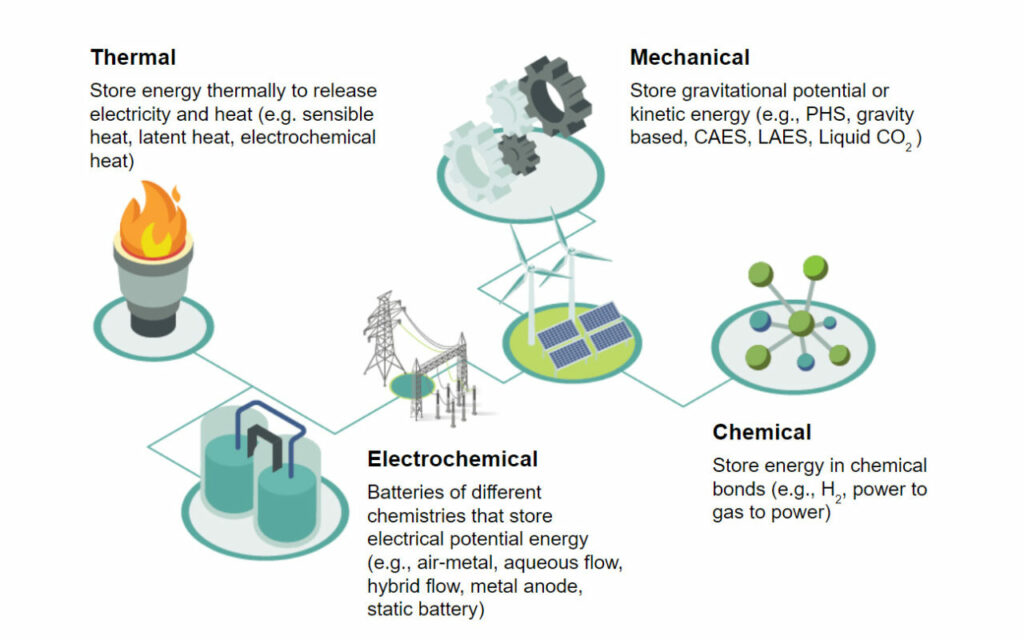 Julia Souder, CEO of the Long Duration Energy Storage Council, explores energy storage as the cornerstone of power grids of the future.
This is an extract of a feature which appeared in Vol.35 of PV Tech Power, Solar Media's quarterly technical journal for the downstream solar industry. Every edition includes 'Storage & Smart Power,' a dedicated section contributed by the team at Energy-Storage.news.
This article requires
Premium Subscription
Basic (FREE) Subscription
Enjoy 12 months of exclusive analysis
Regular insight and analysis of the industry's biggest developments

In-depth interviews with the industry's leading figures

Annual digital subscription to the PV Tech Power journal

Discounts on Solar Media's portfolio of events, in-person and virtual
Or continue reading this article for free
Changing times are calling for stronger policies as governments around the world continue to increase their renewable energy ambitions, including at the G7 Summit in Japan, where member countries pledged to increase capacity of offshore wind by 150GW and elevate solar capacity to 1TW by 2030. As the world accelerates the transition to more sustainable energy sources, the need for flexible energy storage solutions is critical.
At present, short duration energy storage technologies are added to many electric grids and infrastructure across the globe, but have limitations on safety, how long energy can be stored, and expected lifetime value.
Long duration energy storage (LDES) can help solve these challenges while providing an array of benefits to diverse industries and communities. LDES technologies can store power for extended periods of time – from multiple hours, days, weeks, months to seasonal – storing energy from wind, solar and other clean sources in an affordable, flexible, reliable, and sustainable way. Many LDES technologies are already commercially available today, but to scale to the level needed to reach the world's decarbonisation goals, the potential for LDES needs to be fully realised with supportive policies that support an accelerated clean energy transition.
LDES provides multiple benefits across the energy and heat sector, making it a critically important component of any sustainability initiative. For one, LDES makes wind and solar dispatchable every hour and seasonally as it balances the variability of renewable energy sources to match load and demand. LDES enables the provision of reliable and continuous power, even during periods of high demand by providing energy shifting services reducing the need for fossil fuel power plants, further contributing to a low carbon energy system.
Working to decarbonise global communities is why LDES is an essential technology that will underpin the transition towards a cleaner and more sustainable future, while being a strong economical investment.
Enabling Europe's renewable future
The European Commission's REPowerEU plan aims to safeguard Europe's energy security by increasing the rollout of renewables, diversifying energy supplies and speeding up the deployment of clean technologies.
Under the current plan, 1.2TW of renewables capacity will need to be installed by 2030, however this must be combined with significant increases to energy storage to ensure European energy systems can perform effectively. To meet that significant increase in renewables, the LDES Council has estimated Europe will require over 200GW of energy storage by 2030.
Whilst REPowerEU specifically includes a focus on the use of photovoltaic, hydrogen, and heat pumps, and set targets for their deployment, it fails to do the same for LDES.
EU policies must incentivise a diverse range of LDES technologies that address the range of intra-day, multi-day, and seasonal storage needs that will provide the flexibility the EU needs to meet its diverse system needs. Only through these important changes for clean energy will there be successful transition towards a net zero future.
LDES: The power of diverse technologies
Since 2019, over US$58 billion in commitments have been made by governments and companies to LDES, which shows the significant progress of the market in recent years.
However, this only represents a small slice of the true potential of this technology. Research conducted by the LDES Council shows that the market has a potential to reach US$4 trillion through deploying 8TW of LDES by 2040, resulting in delivering US$540 billion in cost savings.
There is a tremendous amount of innovation and diversity in LDES, represented by four main LDES technology types (mechanical, electrochemical, chemical, and thermal), and a myriad of sub-types. This makes LDES suitable for many different applications, and regions, whether urban, rural, or remote systems, as well as industrial and island energy grids and various types of infrastructure.
The future of LDES: Challenges, barriers, and market opportunities to scale LDES globally
While there are many positives to LDES, there are still barriers to overcome to create a new economy and ecoystem based on climate dependent generation.
As there is a rise of renewable energy integrated in power and heat systems around the world, LDES will need to be deployed faster to provide system flexibility, reliability and stability. Three key challenges are: rising power supply and demand imbalances, an increase in transmission congestion, and a decrease of system inertia.
These can all be solved by introducing LDES diverse technologies to provide flexibility into the power and heat sector across through different time spans, allowing renewables to meet constant demand. The ups and downs of variable generation are flattened out to a continual source, allowing clean energy to be stored via LDES at times when supply exceeds demand and released at times when demand exceeds supply.
Current transmission and distribution planning do not incorporate the multiple value add of LDES including an array of ancillary services (blackstart, load following, synchronous inertia, frequency response) that provide additional reliability and flexibility, and models must be updated to reflect the multiple benefits to the system and markets.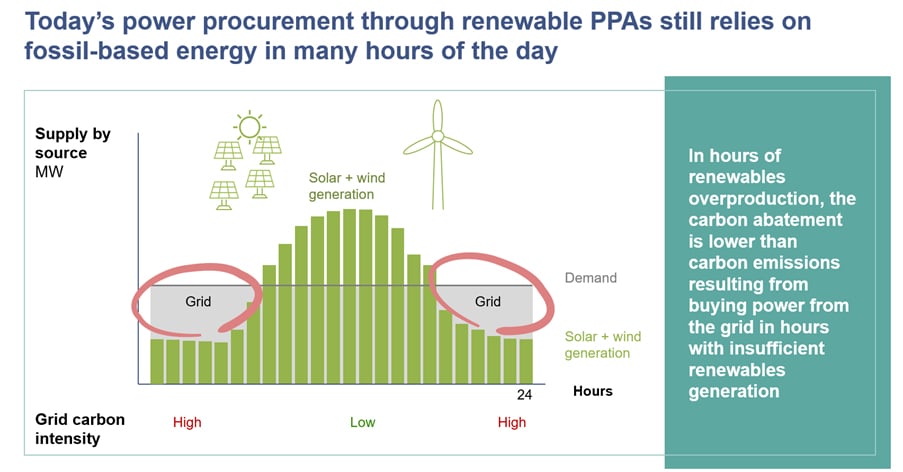 A crucial barrier to LDES adoption is the need for new policy and regulation. For LDES to be available to support the decarbonisation of energy systems in 2026 and beyond, signals need to be created today to spur scale-up, investment, and adoption.
Most climate targets and current policies aim at 2030, which is less than seven years away. To truly decarbonise economies and reduce emissions, policies must change today to address tomorrow's needs. Scaling up the LDES value and supply chain must start now to provide the savings tomorrow.
There are three types of policy support which can drive action towards net zero: long-term market signals, revenue mechanisms and direct technology support.
Long-term market signals critically provide a more secure investment case for LDES as they provide certainty and transparency, while more strategic planning for storage capacity targets, and clearer procurement targets will aid the incorporation of LDES into inclusive grid planning, ensuring climate needs are meet with LDES flexible solutions. Carbon pricing and the removal of fossil fuel subsidies also helps to level the playing field in the coming decades.
Revenue mechanisms will be necessary for improving project financial viability for both customers and investors, and Contracts for Difference, Caps & Floors and 24/7 Purchase Power Agreements (PPAs) can all also be leveraged to achieve this. These tools provide mechanisms for ensuring the multiple value streams LDES provides are compensated and provide financial certainty.
Another tool gaining global attraction is hourly accounting for renewables, and LDES can provide this flexibility, security and reliability. Today's pay-as-produced renewable PPAs, which account for supply and demand on an annual basis, only achieve 40-70% decarbonisation of the off-taker's actual electricity consumption, while exposing off-takers to market price risks stemming from the variability of renewables. Instead, 24/7 clean PPAs offer a more precise means of matching supply and demand as renewables contribute an increasing share of global generation capacity.
Finally, direct technology support is needed to fast-track significant growth in public-private partnerships, provide investments from governments, and to amplify the need and targeted tenders to accelerate innovation and delivery. This is critical to validate need and ensure innovations and existing technologies can scale to meet the growing demand and need to decarbonise all economies.
LDES can lead the energy transition
Regulators and policymakers can take immediate action to support the clean energy transition. By building on existing policies and targets and adding specific LDES goals, strong policies can be developed that support the procurement and scale up of long duration energy storage technologies.
By reaching these goals and with proper investment, policy support and incentivisation, LDES is a commercially available solution available today that has tremendous environmental and economic benefits, creating a cost-optimal net-zero energy system that benefits communities around the world.
This is an extract of a feature which appeared in Vol.35 of PV Tech Power, Solar Media's quarterly technical journal for the downstream solar industry. Every edition includes 'Storage & Smart Power,' a dedicated section contributed by the team at Energy-Storage.news. Access to PV Tech Power, including more than five years of back issues, is part of the Energy-Storage.news Premium subscription package.
About the Author
Julia Souder is a strategic executive with over 20 years of expertise in the energy and environmental sectors as a coalition builder and advocate. Prior roles include senior positions at Clean Line Energy Partners, North American Electric Reliability Corporation (NERC), the US Department of Energy (DOE) and as Executive Director of the Long Duration Energy Storage Association of California (LDESAC). Julia leads the LDES Council's strategy and vision. Its mission is to replace the use of fossil fuels to meet peak demand by accelerating the market for long duration energy storage.