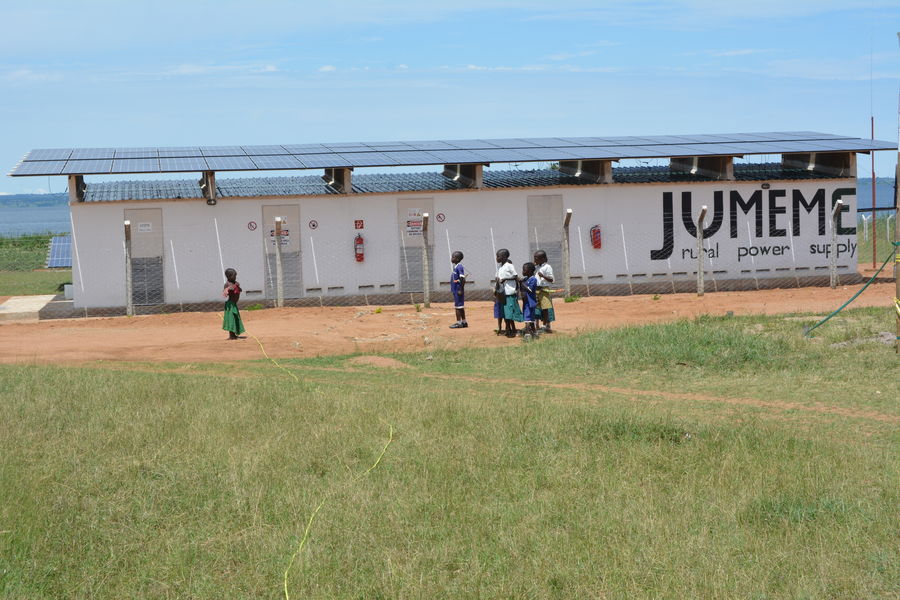 RP Global, an independent renewable energy developer and majority shareholder of JUMEME Rural Power Supply has commenced construction on the first phase of a solar-hybrid mini-grid project in Tanzania.
As part of this first phase, 11 new micro-grids are being developed to bring reliable electricity to a population of more than 80,000 people. These micro-grids, developed on a cluster of islands in Lake Victoria, are equipped with battery storage technology and will electrify 20 villages. The project was enabled by the European Union, who provided co-financing through the ACP- EU Energy Facility. Commissioning is scheduled to take place in June of 2019.
In the second phase of the project, JUMEME will build up to 11 more mini-grids to electrify 23 additional villages, bringing energy services to a population of over 160,000 people. The steps to bring this phase online is already underway, with consents and permits already secured.
The development of the first solar-hybrid mini-grid system already started in August 2015, with a system developed at the village of Bwisya on the Lake Victoria Island Ukara. This pilot project was expanded to seven other villages on the island back in 2017, resulting in an installed solar power capacity of 380 kWp. According to project information listed on RP Global's website, the system's first phase integrated 240kWh C10 battery energy storage.
Leo Schiefermüller, director of RP Global Africa, said: "Besides the existing legal framework and the favourable solar resources, our decision to invest in Tanzania is a direct consequence of the low electrification rate in the country. Solar hybrid mini-grids are the least-cost electrification option, especially in rural areas and the pay-as-you-go business model of JUMEME makes electricity consumption for the customer affordable."
He added: "Many of the remote communities in Tanzania are still without access to electricity. So far, our regions of operation show some of the lowest rural electrifications rates in Tanzania, ranging between 3% – 5%. In these areas, the population is widely dispersed across numerous distant villages and small towns making it hard to connect them through the national grid. By 2023, JUMEME could supply high quality and reliable electricity to 1 million Tanzanians, making this company the largest mini-grid operator in Sub-Sahara Africa, if the political and regulatory situation improves for investors."