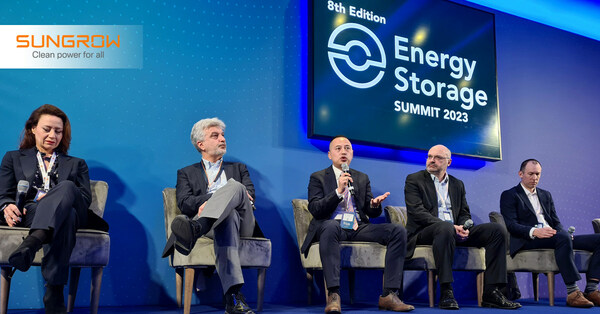 The ESS is not a simple mechanical stack-up, its success being based on expertise in different fields, including electrochemistry, power electronics and power grid support technologies. Together, these technologies will play a decisive part in ensuring that tomorrow's energy system is secure, profitable and resilient. Sungrow is one of few companies with experience in these three areas and continues to offer professional, highly-integrated solutions to its customers.
"At Sungrow, we believe that innovation holds the key to creating a more resilient energy system at every level. We pioneer in the energy storage realm and offer our PowerTitan and PowerStack liquid cooled energy storage systems, designed for utility-scale as well as commercial and industrial (C&I) applications, which can guarantee high profitability and safety," explained Dr. James Li, Sungrow Europe's Director of PV & Energy Storage System Product Solutions, in a presentation to attendees at the recent Energy Storage Summit held in London.
"C&I battery storage could lower Europe's electricity costs and also help manage the cost of power for consumers," Li added.
As an early entrant to the EMEA energy storage market, Sungrow has already supplied its ESS to many landmark projects, including 100 MWh and 391MWh projects in the UK and a 430 MWh project in Israel.