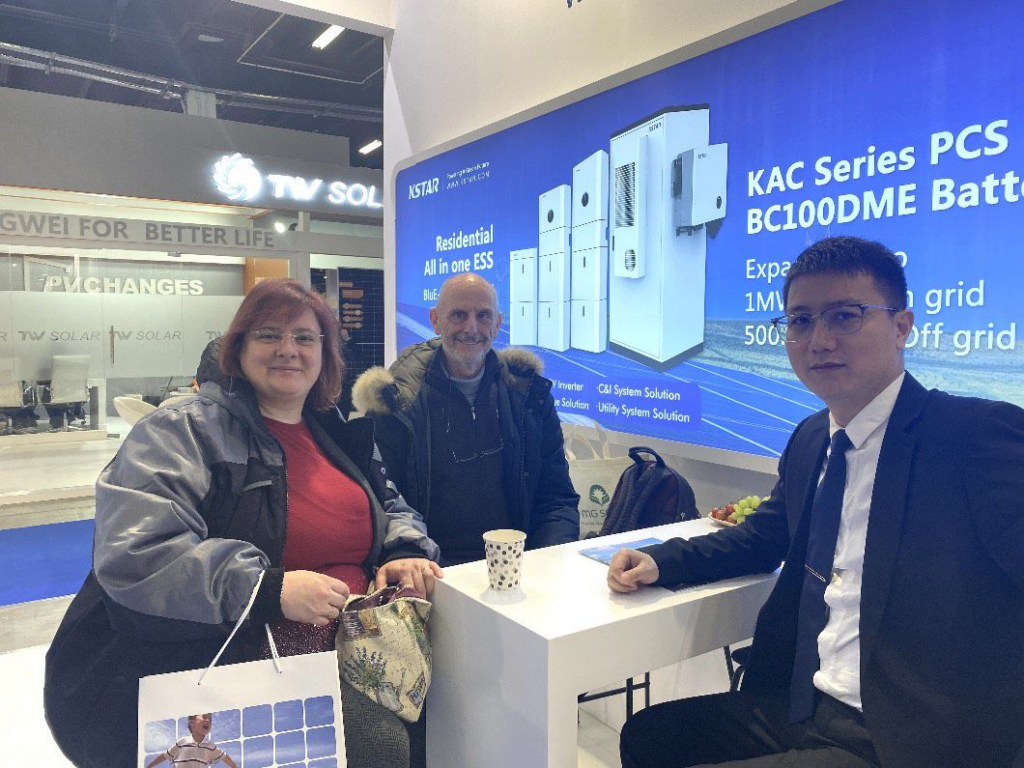 KSTAR has presented its latest solar plus storage solutions at the 2023 edition of ENEX New Energy in Kielce, Poland.
The three-phase BluE-10KT residential hybrid storage system integrates its own inverter technology with CATL's lithium-ion storage solution and is expected to deliver a reduction in carbon usage while improving power generation performance.
The ESS supports 200% oversized power, features adjustable power in each phase, supports diesel generator control (DI/DO) and presents a simple and efficient modular design, plug and play and a mobile APP for monitoring.
"To meet European customers' different demands, KSTAR is driving battery adoption alongside residential solar," commented KSTAR sales director for Eastern Europe Terry Quan. "To offer optimal performance and longevity to customers, the hybrid system combines BluE-PACK5.1 and BluE-S 10KT, an AC coupled all-in-one CATL battery module with a KSTAR inverter with low maintenance and easy installation."