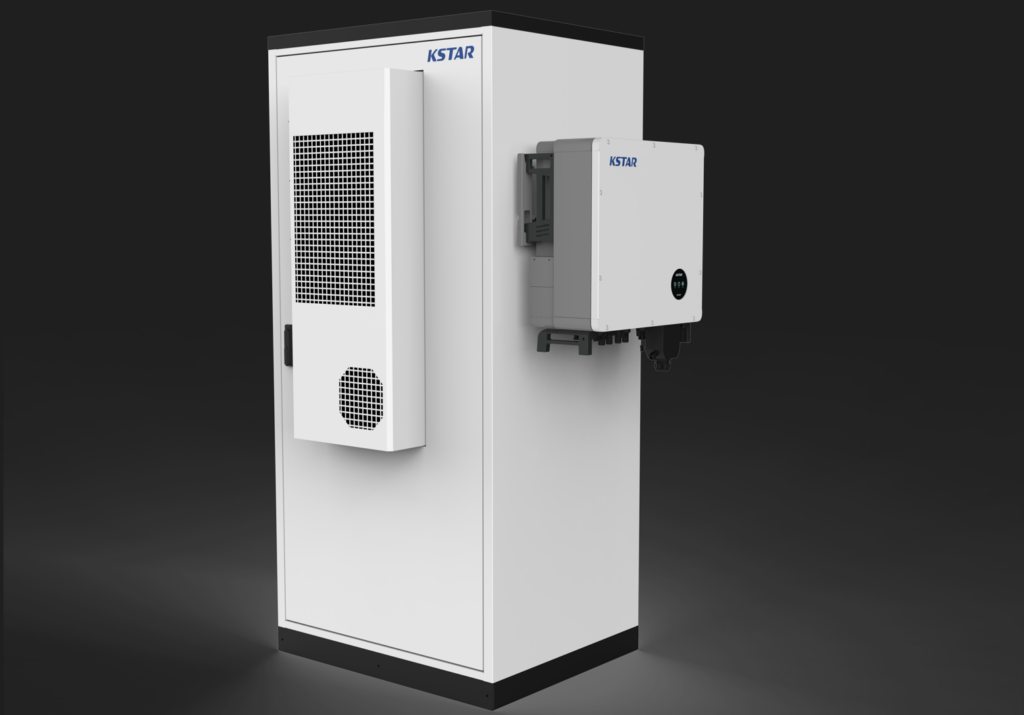 KSTAR has announced the launch of an all-in-one outdoor cabinet energy storage solution, designed for small to medium size commercial and industrial energy storage and microgrid applications.
Integrated with a CATL LFP battery solution, the KAC50DP/BC100DE provides safe energy storage and management of power generation output.
Electrochemical and power generation technology form a joint system which, combined with high-level consistency of cells and CATL's powerful BMS computing, enables the restoring of a stable power grid, optimization of the power output curve and reduction of solar curtailment, increasing the proportion of renewable energy used.
The system features 1+1 redundancy of batteries, with a cluster cabinet containing 2*51.2KWH batteries connected in parallel with other clusters to allow for switching in the event of failure.
KSTAR has also unveiled new additions to its battery energy storage offering, with modular design and EMS included. The single 100KW/200KWH energy storage system can be expanded to 1MW/2MWH and is suitable for a range of applications, with 75KW MPP trackers integrated within the KAC50DP module.
"To ensure the efficiency of the energy storage system we apply 90% DOD, improving the product's ROI," explained KSTAR engineer Xingming Wang. "The efficient and energy-saving HVAC design guarantees its safe, stable and low-cost operation. The new system is easy to operate and is additionally supported by a cloud control function," he added.