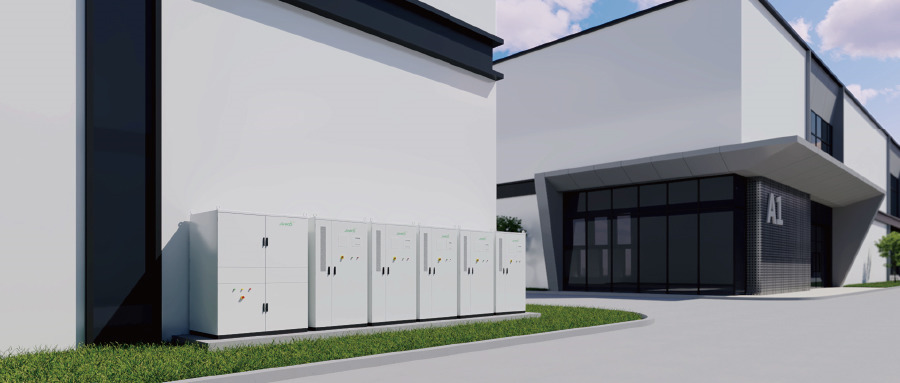 JinkoSolar has delivered a set of its SunGiga liquid-cooled C&I ESS (JKS-215KLAA-100PLAA) to Zhaoguang New Energy to enable the client to better manage its overall electricity expenditure by charging batteries during low-cost 'valley' hours and discharging them during high-cost peak hours.
SunGiga uniquely features a double degree of safety compared to conventional ESS solutions. Its self-developed liquid cooling system sets the benchmark for temperature differences among cells at below 2.5 Celsius. This temperature uniformity provides safety and efficiency in system charging and discharging, as well as longer battery life. An automatic State of Charge (SOC) calibration and an automated coolant refilling system help to decrease O&M costs.
There is a variety of battery capacity options, ranging from 250kWh to 2MWh, designed for applications that require energy storage for two to four hours.