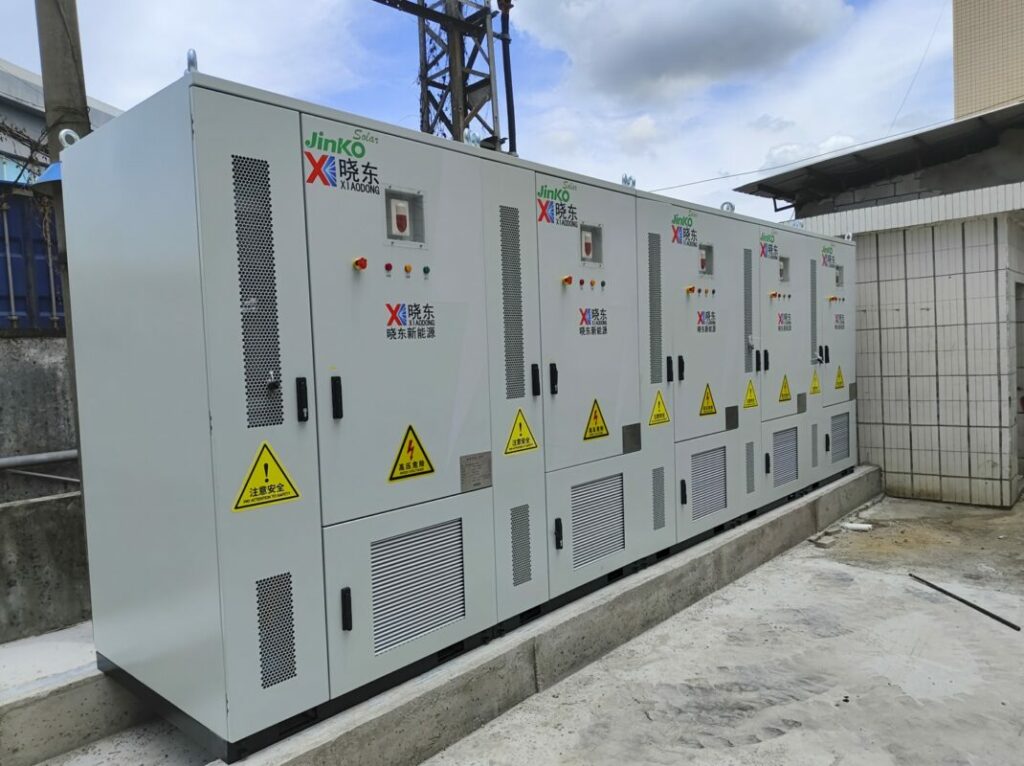 JinkoSolar has announced that it has delivered 25 sets of its JKS-215KLAA-100PLAA liquid cooled C&I energy storage systems, with a total capacity of 5.375 MWh, to Xiaodong Renewable Energy in Dongguan, Guangdong province.
Located across 5 industrial parks, the SunGiga systems, combined with renewable energy, will contribute to grid stability and play a key role in peak shaving and valley filling to offset the high price of electricity during peak periods in Guangdong.
The SunGiga C&I ESS is a portfolio with a battery capacity ranging from 200kWh to 2MWh, available for two- to four-hour applications. The solution combines lithium-ion batteries, a power conversion system (PCS), an energy management system (EMS) and a fire suppression system (FSS), streamlining transportation, installation and O&M.