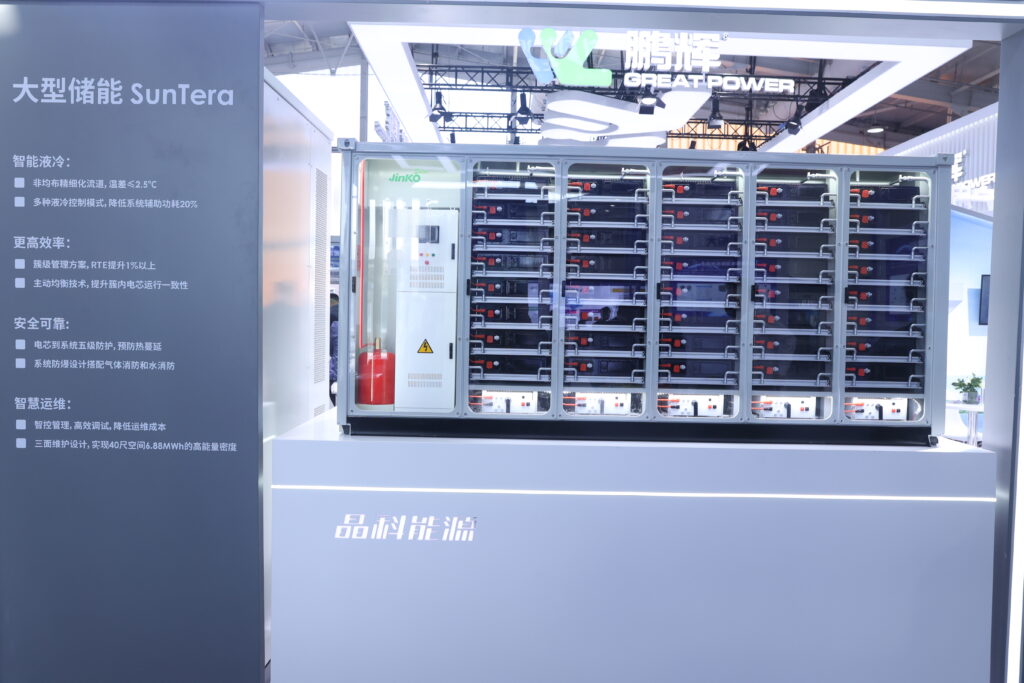 JinkoSolar has introduced its new generation SunTera liquid cooled utility-scale energy storage system at the 2023 edition of China's Energy Storage International Conference and Expo in Beijing.
The SunTera system is a powerful solution for applications including peak-shaving, microgrid and demand management, and aims to overcome the challenges presented by a mismatch between energy demand and generation.
The system is designed to exceed normal safety standards, with a thermal management feature to ensure temperature uniformity within the cabinet and multiple layers of safety enhancement solutions, including an active anti-explosion ventilation system, early detection and alarm in the event of abnormalities and a fire suppression system and water injection unit.
The compact pre-assembled nature of the system simplifies the installation process and reduces associated costs by up to 30%, with intelligent O&M provided via JinkoSolar's own software hub, an advanced monitoring and control platform for large-scale utility projects and micro grids.