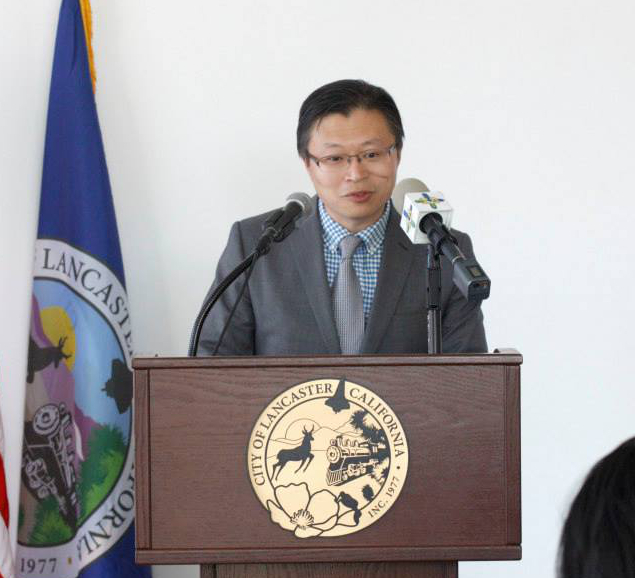 Leaders in the fledgling commercial and industrial (C&I) sector in the US have made energy storage 'as-a-service' the core of their proposition, a market analyst has said.
Julian Jansen, senior market analyst in energy storage at IHS Markit told Energy-Storage.News that his team's latest work, looking at opportunities and business models in the behind-the-meter C&I space, which he said that to date has been "under-analysed", for the most part.
This article requires
Premium Subscription
Basic (FREE) Subscription
Enjoy 12 months of exclusive analysis
Regular insight and analysis of the industry's biggest developments

In-depth interviews with the industry's leading figures

Annual digital subscription to the PV Tech Power journal

Discounts on Solar Media's portfolio of events, in-person and virtual
Or continue reading this article for free
In the US, C&I users of electricity, from retailers to factories are charged premiums for the portion of their power drawn from the grid during peak times on a monthly basis. These so-called demand charges can make up 50% of a C&I customer's electricity bills in some cases. Storing energy in batteries and discharging them to mitigate those peaks is one way that energy storage companies can earn money. The customer pays a fee to the energy storage provider, who in turn commits to delivering bigger energy savings to the customer via demand charge reduction or management.
While C&I energy storage can also offer other benefits, such as backup power and resiliency, could increase or enable self-consumption of onsite solar generation or can be used by utilities as a capacity or grid services resource, the primary focus of IHS Markit's analysis was on "techno-economic modelling" of the business case for demand charge management, as the current biggest business opportunity available.
Payback times for C&I installations in the US can be as short as one year, in some cases, although the analyst and his team were keen to point out that project economics vary greatly and can be customer-specific.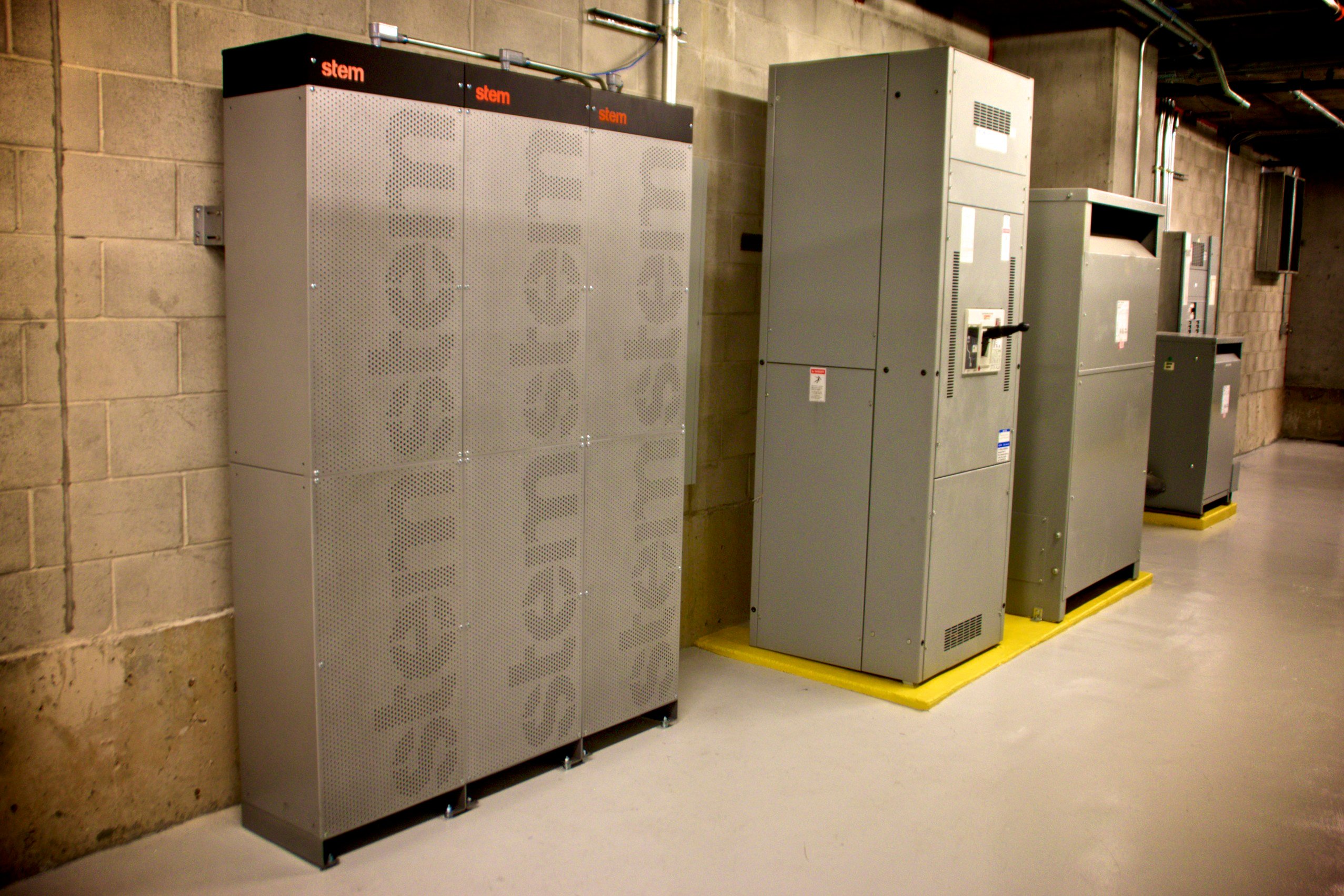 Three leaders identified and analysed
The three leaders in the market identified by IHS Markit were Green Charge, Stem Inc and Advanced Microgrid Solutions. Each of those is known for offering energy storage 'as-a-service'. In other words, they do not produce or sell hardware or energy storage systems to their customers. Instead, each provider enters a contract with the end customer to save them money from their bills via demand charge management as explained above.
Additionally, the three are all able to offer front-of-meter type services to utilities and grid networks by aggregating several energy storage systems to act as one larger resource. Hence, hardware providers such as Tesla, which supply batteries and systems to most if not all of AMS' projects, for example, were excluded from the scope of the study.
"It's a major part of their business proposition," Jansen said of the 'as-a-service' part of the leaders' business models.
"They all target slightly different segments and business models do vary. If you go into a lot of depth they do vary but fundamentally that idea of providing storage 'as-a-service' to the customer has been absolutely crucial to building that position."
It was also no coincidence, Jansen said, that the three are all headquartered in California, where a combination of high demand charges, ready and willing tech providers and policy and regulatory support for clean energy have converged to mean the state currently hosts around 70% of the installed C&I energy storage base for the entire US.
A lot of this 'as-a-service' business proposition, Jansen said, is based around simplifying the pitch to the customer and wrapping up a number of services or revenue streams into one packaged contract.
"It's about providing a full-service proposition to the customer that the customer doesn't even have to understand, that's easy to get. You save me energy costs and I pay you X and the energy cost goes higher than X, so I win," Jansen said.
However, the leaders – and their closest competitors – are not standing still or getting complacent. Jansen said IHS had identified that in each case, there had been "significant investment" in aspects of their technology such as software and aggregation capabilities with "continued investment into software, machine learning techniques, data analysis, real-time optimisation and response".

400MW annual deployments by 2020 forecasted
A lot could change in the future and as other markets open up, both within the US and internationally, the market is still at an early enough stage that leading companies can expect to be challenged, Jansen predicted. Companies that come up with strategies or business models that could be transferred from one geography or market to another would be particularly well-placed. While there were three clear leaders, it wasn't obvious that others were falling far behind, IHS found.
There are also companies moving fast to commercialise those non-demand charge-related applications of energy storage, such as solar self-consumption optimisation or commercial microgrid providers, the value of which could also increase in future.
"There's obviously the maximisation and optimisation of that service and operation model that the three leaders run. But then we [also] have players going in very much targeting technology leadership around solar-plus-storage or resiliency applications," Jansen said, pointing out the example of Go Electric, which has executed several microgrid projects for the US military.
"Fundamentally they're going after different markets than some of the leaders, which makes comparison difficult. But really they're targeting a larger number of smaller energy storage systems, for example to be installed alongside commercial solar and they're going through a very different approach. It's a bit more hardware and technology led but it's still creating that end customer relationship."
IHS Markit predicted that leading state California could deploy 880MW / 2,463MWh of BTM C&I energy storage between last year and 2022, with growth strongly accelerated by the state-wide SGIP (Self-generation incentive program) which now recognises storage as well as solar as a resource. Utility procurement initiatives could also contribute to this figure.
Opportunities in other states are "rapidly" emerging, IHS believes, with the states of New York and Massachusetts, which have both set deployment targets for energy storage, the closest rivals and next biggest markets. Jansen said IHS Markit expects a total 230MW / 660MWh of C&I energy storage to be installed in those two between 2017 and 2022.
Policy and regulatory changes underway or expected in several other states could also spur their C&I sectors into action, these being: Arizona, Hawaii, Maryland, New Jersey and Texas. Overall, IHS Markit predicts that annual deployments in the US, from 60MW in 2017, will rise to 400MW by 2022.
Read Ted Ko, policy director at Stem's recent guest blog for Energy-Storage.News: "How California demand response has opened up to energy storage, virtual power plants".