After we reported earlier this month that despite the impact of COVID-19, progress continues to be made on nearly every one of more than 70 projects underway by energy storage technology provider Fluence, here's the full interview with Fluence's chief operating officer John Zahurancik that that news story came from.
Fluence, which has the backing of AES Corporation and Siemens as its parent companies, was recently named top energy storage system integrator by Navigant Research (since renamed Guidehouse Insights) and has around 1700MW of lithium-ion battery storage in its portfolio.
This article requires
Premium Subscription
Basic (FREE) Subscription
Enjoy 12 months of exclusive analysis
Regular insight and analysis of the industry's biggest developments

In-depth interviews with the industry's leading figures

Annual digital subscription to the PV Tech Power journal

Discounts on Solar Media's portfolio of events, in-person and virtual
Or continue reading this article for free
New analysis just released from groups including the American Council on Renewable Energy (ACORE), found that the US alone has lost nearly 600,000 jobs already to COVID-19 and more are expected. The biggest losses appear to be in energy efficiency, and we heard a couple of weeks ago from IHS Markit analyst Julian Jansen that behind-the-meter is likely to be the worst-hit segment of the energy storage market economically, but according to the Fluence COO, the utility-scale picture, while not exactly business-as-usual, is still one of active work in the field.
Presumably your office staff are working remotely from home. What are the steps Fluence is taking to ensure work can continue safely on-site at projects around the world? Have there been any cases of COVID-19 among your site workers?
We did close down our offices and our teams have moved online. Everyones' moved remotely apart from people that were related to specific project installations and in those cases we do still have some people going to our sites and doing physical works around different installations.
We've been very fortunate [to not have any cases on site]. Pretty early on we moved to taking steps to try to prevent spread on any sites: we instituted a screening for peoples' access to different sites in terms of their current health. If we have any questions or concerns then we isolate people and don't let them on the site until they've been cleared for a time.
We did adapt to the circumstances as well, ensuring that people aren't sharing tools, people have to have their own protective equipment. Normally on a lot of our sites we'll do meetings at the start of the shift, there may be gatherings to talk through different work that's being done. That's all being done where people are distanced from one another. A lot of our site work is outside, so we have the natural advantage of some space and some distance that we can use, and people don't need to necessarily be inside with one another.
Has that had an impact in terms of costs?
In terms of real cost, I think it's not a lot, but there's a bit of productivity cost and you are asking people to take some steps that we weren't doing prior to the beginning of this. Those take some time out of each day. Part of it also is just making sure it's thought through and organised – so it's not a huge direct cost but I think it is in some cases it has cost us some time and figuring things out, and adding some steps to the day.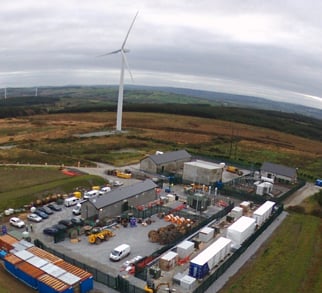 A lot of maintenance and monitoring can be done remotely for energy storage projects – is that also the case for troubleshooting during the construction and installation period?
Through the first couple of layers of an escalation and typical problems, a lot of that we can solve remotely. It isn't until you get into a more complex problem that there'll be a more physical component of that, but even then we've been able to work with local partners or our local teams to solve those issues.
What have the supply chain impacts been like?
Fortunately, those [delays] have typically been on the order of days and weeks for projects rather than longer, but those are things then, we're having to work through those changes, if we find that things aren't able to be delivered to those locations in the same timing that we thought originally, that involves then making sure that's not going to create a critical gap in anything that's going on.
In different places in the world travel restrictions went in at different times, they've been different in different countries in terms of how much travel people are allowed to do, so we've had to look at each of those, make sure that we're compliant with them, keeping people safe.
The product that we produce depends on pieces of equipment that come from all over the world, we just make sure that we have what we need coming in at the right times. We do have some parts that the factory producing them at one time or another was slowed down, oftentimes, minor pieces of equipment may be causing a delay even more so than some of the major pieces of equipment.
Probably the biggest impact has been some of the travel restrictions. We have some projects in locations where we have a team based, but we may also in some cases have been relying on expert help either from people coming from abroad in relation to a particular component or particular specialisation. Where those people haven't been able to travel around the globe we've had to move all of that to remote work, so some elements of commissioning and some elements of troubleshooting we've had to go to some remote work circumstances, which tends to slow us down a little bit but we've still been able to make things work to go forwards.
We've heard although things have mostly eased up in terms of major manufacturing bases in China, as the energy storage supply chain is by necessity global, supply chain impacts on materials from other places are causing some delays. South Africa as the main export hub for cobalt coming out of DR of Congo was seeing some restrictions, for example.
Early on we've seen some of those disruptions really being around China and some of the Asian suppliers that we work with, and then more recently those factories seem to have largely gone back into work and producing more along the business-as-usual line. Other parts of the world with other things have begun to experience some of those delays.
We're fortunate in that we work with a number of different suppliers for the different parts of what we do, and we have a pretty diversified supply chain in that respect. Where we've seen delays, we've worked with the customer to re-sequence the project, to try to work around the delays as much as possible. Typically there've been some delays but they haven't been extreme, we've been able to keep them moving.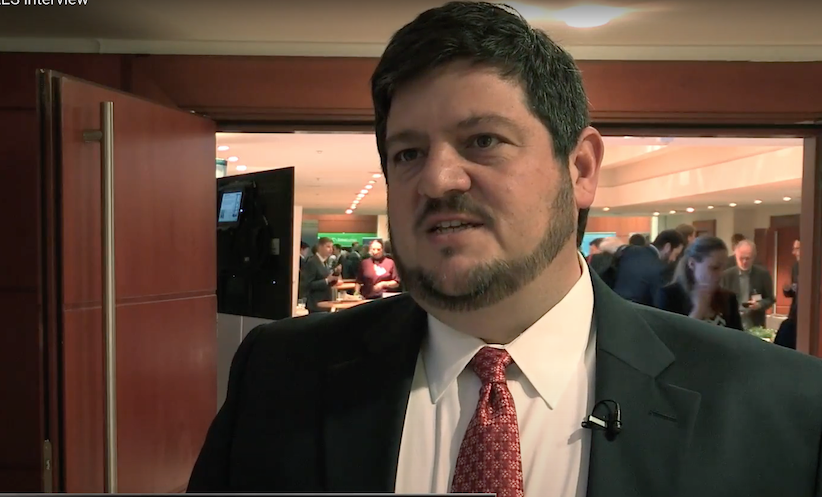 When we consider supply chain issues long-term, there are a lot of plans to put production nearer to local demand centres in Europe and the US, primarily for electric vehicle batteries but also for stationary energy storage. What's your view on that?
I think those long-term effects are going to be interesting to see. Certain parts of what we do are pretty diversified in the supply chain, we are buying more standardised parts of the solution locally in different regions of the world, so that helps.
Even on the power conversion side and enclosures side, we have some diversity there to deal with the impact. The biggest concentration in this industry is really around manufacturing of the battery cells and modules, and that's just a continually expanding area of the industry, there's a lot of new production that's been going into the industry and continues to go in.
I think it'll be very interesting to see if in light of this, it changes anybody's plans for exactly where they locate some of those facilities or if they move to more geographic diversity just in light of this.
Is the other side of that equation – at least in terms of this discussion – how far clean energy can be part of the stimulus to reawaken economies post-COVID-19?
Coming out of this, we're going to see everyone trying to figure out how we make sure that we properly get economies moving again moving forward. I think energy storage was already an increasing part of those conversations in terms of infrastructure, it's been one of the solutions that's been growing as we're seeing older infrastructure need to be replaced and looking at the way we interact with electricity and power in general.
I think it's become a bigger and bigger part of the conversation. We see more of the infrastructure planners, whether those are utilities or regulatory bodies, or other people that are dealing with long-term infrastructure, include energy storage as part of their long-term planning cycles.
The interesting thing is that I don't think we have seen a big slowdown, so far, in what's going on with energy storage during this time. I think that partly may be because these are longer term investment decisions, what's been relatively short disruption up to this point hasn't impacted a lot of that.
The question is: how quickly do we see things resume coming out of this. Storage has been on a pretty aggressive growth pattern, do we see that continue, does that get further accelerated by different kinds of incentives around the world?
Energy storage projects, particularly grid-scale, have been ruled as essential work and told to continue in many parts of the world. Does that also show how clean energy has gone from being a 'nice-to-have' or a tick in a corporate social responsibility (CSR) box to a recognition of its value as critical infrastructure and long-term planning?
I think we're seeing renewable power generation really be the primary driving force in terms of new investment in power as a critical infrastructure and i think we see energy storage as a complement to that, it's something that comes alongside renewable generation.
It helps ensure that the rest of the infrastructure works well, can take full advantage of renewable power. In a lot of our systems we have ageing pieces of infrastructure that have to be replaced and storage is increasingly seen as one of the tools to replacing that and giving up greater flexibility, better ability to control the emissions and externalities associated with the power infrastructure and in many cases reducing the cost of it.
The impact of the COVID-19 global pandemic on the solar and energy storage industries and the wider energy transition will be the subject of the cover feature of the next upcoming edition of our quarterly journal PV Tech Power – subscribe here for free to get Volume 23 when it arrives online next week as well as to read previous volumes of the journal, which has been successfully running for over five years.
Cover image: Workers onsite at a Fluence battery storage project, photographed in the time before social distancing. Image: Facebook.