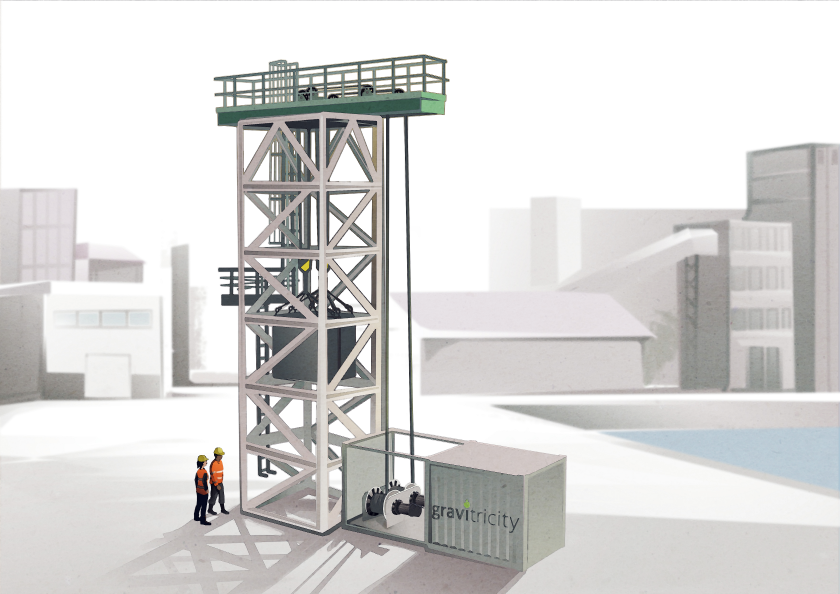 UK energy storage start-up Gravitricity is to build a 250kW demonstrator project in Scotland.
The company specialises in non lithium-ion storage, with a system that works by raising weights in a deep shaft and releasing them when energy is required.
The £1 million (US$1.23 million) demonstrator project is to be built within the Port of Leith, Edinburgh, following Gravitricity signing a land rental agreement with Forth Ports. Work is set to start in October, and it's hoped the site will be up and running by late December.
Whilst Gravitricity will be targeting disused mine shafts in the future, this project will be trialed with an above ground structure on a smaller scale. A 16 metre high rig also be used to demonstrate the speed of response of the system, utilising the "extensive" electrical network and grid connections at the port.
Two 25 tonne weights will be used in the demonstrator, although Gravitricity say that its system can support up to 12,000 tonnes when used in mine shafts. The testing is expected to confirm the company's modelling and give "valuable data" for the first full-scale 4MW project, set to commence in 2021, the company's lead engineer Miles Franklin said.
This story first appeared on our sister site Solar Power Portal – read the full story here.
Gravitricity managing director Charlie Blair will be appearing online at the Energy Storage Digital Series conference tomorrow (13 May 2020). The series is running 11-15 May and is free to 'attend'. See here for more information.