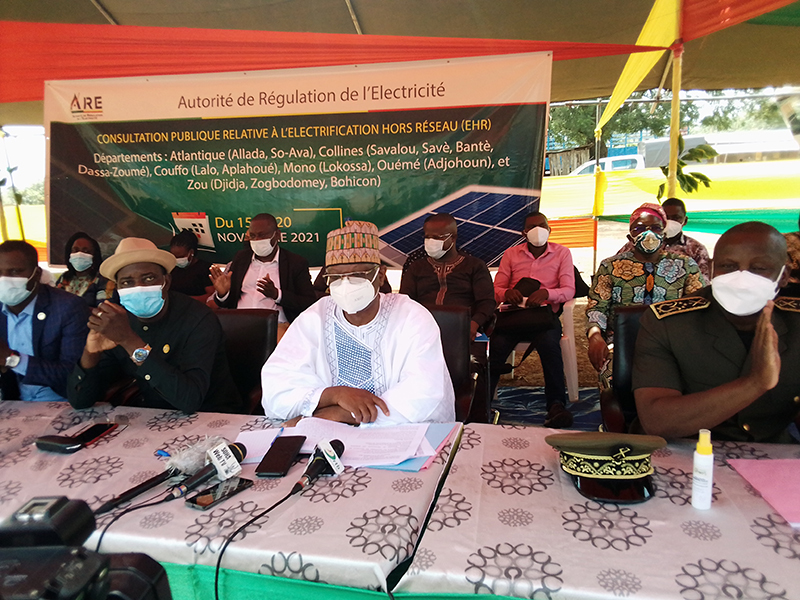 A new company aiming to deploy off-grid renewable energy solutions in the African country of Benin will carry out €8.5 million (US$8.8 million) of electrification projects within a year.
Les Soleils du Bénin has been launched by three partners: investment platform NEoT Offgrid Africa, GDS International, a subsidiary of French solar PV company Générale du Solaire and locally-headquartered solar company ARESS.
They will start by working on rural electrification projects in 12 localities, aiming to install 1.7MW of solar PV and 3MWh of battery storage within 12 months. The project will create minigrids that are autonomous, connected and environmentally-friendly, the companies claimed.
The project partners were awarded contracts through a competitive tender process hosted by the MCA-Benin II Offgrid Clean Energy Facility (OCEF). MCA-Benin II is an implementation office set up to administer funding for Benin electric power programmes designed to lift people out of poverty.
It was created after a 2015 agreement between the US foreign aid agency Millennium Challenge Corporation and the Benin government, with the US committing US$391 million and Benin US$30 million.
Aiming to support the development of at least 50MW of electricity projects, OCEF has awarded minigrid projects to other providers already, notably minigrid developer and owner ENGIE PowerCorner which plans to deploy 22 systems by 2023.
NEoT Offgrid Africa co-financed Les Soleils du Bénin's €8.5 million project cost, with GDS International to act as developer. The solar-storage minigrids will be co-constructed by GDS and ARESS, with ARESS the operator once the systems are commissioned.
NEoT Offgrid Africa was founded by France-headquartered global investment and asset management firm Meridian and French utility EDF.
"This MCA-Benin II program, in collaboration with local authorities in Benin, provides a structured regulatory framework to promote investment from private players such as NEoT Offgrid Africa," NEoT Offgrid Africa director Idris Tayebi said.
"We hope that this initiative will give rise, in Benin and elsewhere in the region, to other electrification programmes using decentralised solar energy as an energy solution for isolated or landlocked regions."