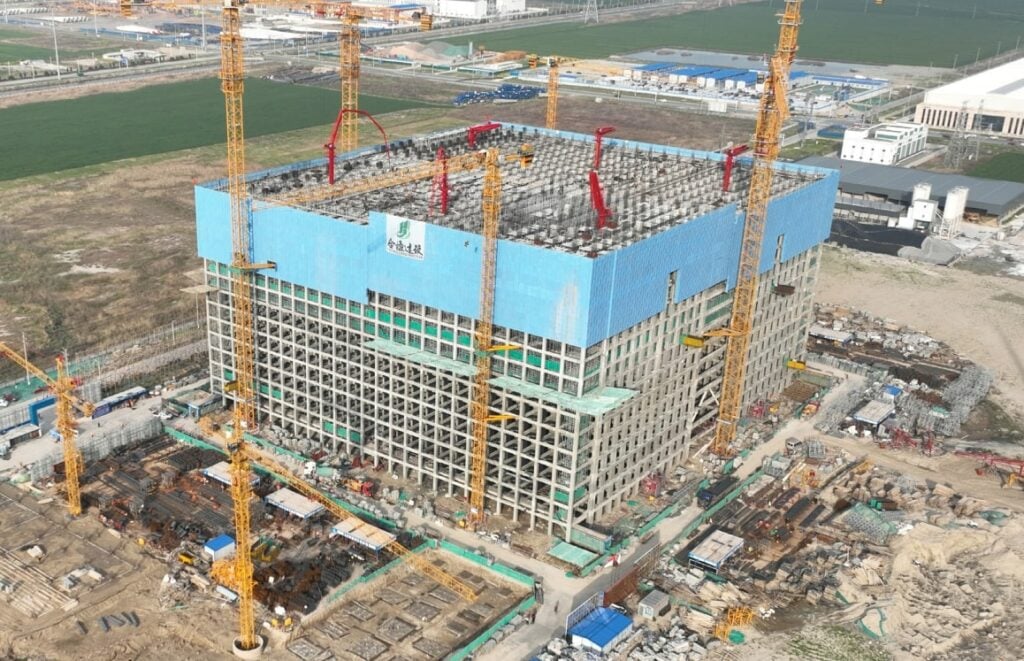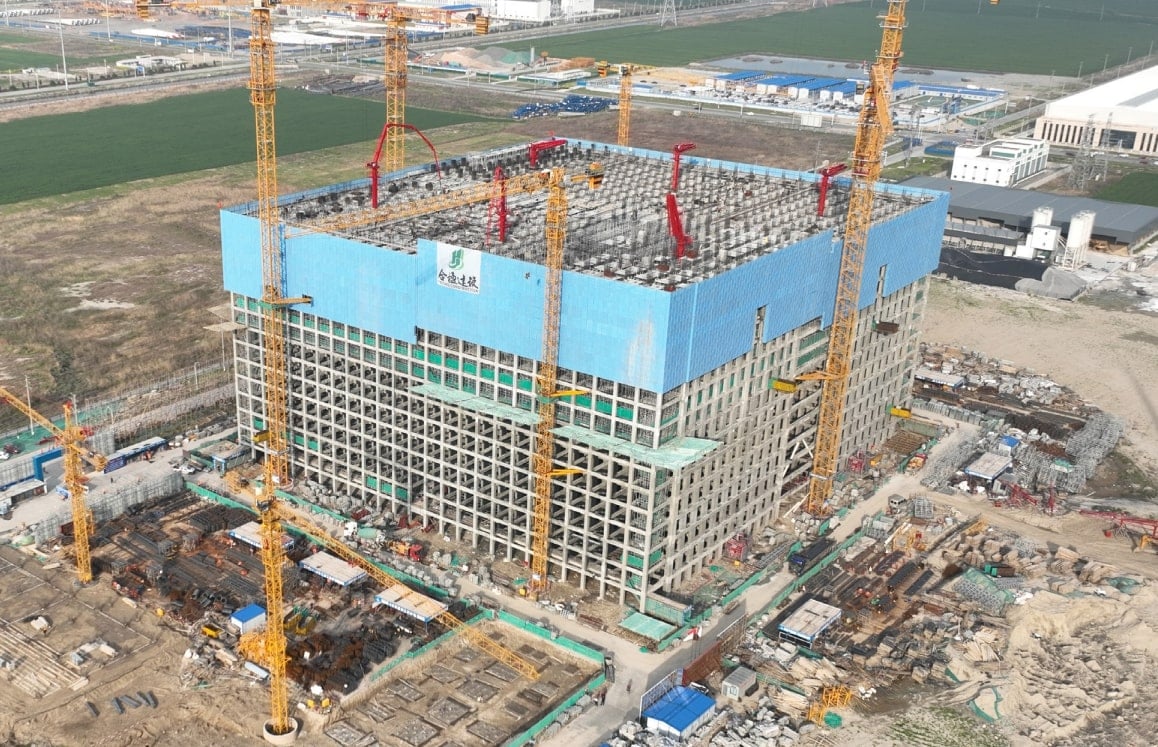 At look at the fortunes, prospects and claims made by three energy storage technology firms that joined the SPAC-driven public listing wave.
Starting in 2020, the phenomenon of the special purpose acquisition company (SPAC) merger-driven public listing was seen in pretty much every industry on the planet.
This article requires
Premium Subscription
Basic (FREE) Subscription
Enjoy 12 months of exclusive analysis
Regular insight and analysis of the industry's biggest developments

In-depth interviews with the industry's leading figures

Annual digital subscription to the PV Tech Power journal

Discounts on Solar Media's portfolio of events, in-person and virtual
Or continue reading this article for free
Basically, rather than go the long way round to list via an IPO, many companies elected to partner with SPACs, essentially shell holding companies that already had stock market listings and cash. In many cases, the hundreds of SPACs out there were unaffiliated with their targets, but went out to market to seek rising companies with perceived high growth potential.
The energy storage industry was no different, and in early 2021, in a Guest Blog written for this site, Charles Lesser, a partner with energy transition financing and consultancy group Apricum said SPACs were "awash with capital and eyeing the energy transition".
What's quite funny to note is that in the early years of Energy-Storage.news, at the start of every quarter, our colleagues over at PV Tech would be scrambling to write up analysis and news based on the financial results, presentations and earnings calls of companies in the solar PV sector.
Conversely, at Energy-Storage.news, quarterly earnings seasons would be relatively quiet affairs, with only a small handful of results to write up – Tesla being a prominent example, since Tesla's electric vehicle (EV) business had already pushed it to the stock market. Some of the other pure play listed energy storage companies, in the mid-2010s, simply weren't doing enough business to warrant too much coverage.
All that changed during the pandemic, as blank cheque SPACs swooped, much as Lesser had predicted, and took on mergers or reverse takeovers with energy storage companies, and companies in adjacent sectors like battery recycling. We're still not quite as busy as the PV Tech team come results time each quarter, but we have become much busier than before.
Among that wave of public listings were three energy storage companies with novel technologies, each targeting areas of the market in which lithium-ion (Li-ion) might be reasonably expected to struggle to compete in.
ESS Tech Inc (ESS Inc) is the world's only provider of an iron electrolyte chemistry flow battery. Eos Energy Enterprises is a manufacturer of a proprietary zinc-based battery storage technology, and Energy Vault, well, Energy Vault had a sort of revolving crane on a huge concrete tower raising and lowering 35-tonne bricks to store and release energy using gravity.
All three believed – and presumably still do – that they could deliver cost-effective energy storage, particularly long-duration energy storage (LDES) at a mass market level. All three however had to traverse the Valley of Death that nearly always prevents a great idea or great technology from becoming a fixture in its chosen industry sector.
One thing each of those companies was careful in pointing out was that despite the quickfire nature of their listings, profitability would take time to achieve. So, based on their respective Q1 2023 financial results, and with the understanding that it hasn't been that long since their shares became publicly traded, how have the trio fared?
As they were shortly after listing
Eos Energy Enterprises
Eos went first, listing on NASDAQ in November 2020. On the publication of its second results release after that, in March 2021, Energy-Storage.news reported that the company was incurring significant costs to scale up manufacturing and deployments, although order book, sales backlog and pipeline of opportunities had all grown.
The company's CFO at the time, Sagar Kurada, said Eos could expect to see positive gross margin on a quarter-to-quarter basis by the fourth quarter of 2022, as Eos targeted 2021 revenues of US$50 million. Perhaps more important for Eos and the other companies rivalled here is the belief in the fundamentals of its technology and the movement of the market to create demand for it.
Eos completed UL9540A fire testing in that quarter, with a short circuit test finding the battery temperature to rise to only about 80°C, versus lithium-ion batteries which can experience about 10x that temperature increase.
ESS Tech Inc
ESS Inc was listed just under a year after Eos, in October 2021. One interesting bit of trivia is that the flow battery company claimed that made it the first long-duration energy storage (LDES) battery system company to go public.
One reader wrote to Energy-Storage.news, enquiring why ESS Inc was making that claim, when Eos had already listed. The answer, according to a source that the site spoke to later, was that Eos' zinc aqueous hybrid cathode battery actually goes to a 3-hour duration as standard.
However, Eos batteries can be stacked to create longer durations of up to about 12 hours, whereas ESS Inc's flow batteries – and other flow batteries using different electrolyte like vanadium – can simply add energy to power by using bigger electrolyte tanks.
ESS Inc company management was clear on the challenge it faced commercially well ahead of its listing, which is on the New York Stock Exchange (NYSE).
As with Eos too, merging with a SPAC gave it capital to work with, but also came at a steep cost. Revaluation of warrants, derivative and earnout liabilities associated with the listing were expensive, and the manufacturer was yet to recognise revenues on products shipped, due to a wait on customer acceptance – again, one of the growing pains associated with selling a new and novel technology.
Reporting operational losses of about US$60 million in its first full-year results in February 2022 – spanning a period before and after listing – ESS Inc nonetheless ended 2021 with a quarter of a million dollars in assets, mostly cash.
That had only been slightly depleted by the end of Q1 2022, and it held US$213 million by then. For both Eos and ESS, R&D expenses made up a significant chunk of their expenses and both companies were targeting ramping up their production facilities to about 800MWh annual capacity.
ESS Inc CEO Eric Dresselhuys and his team were bullish on the prospects for long-duration energy storage (LDES), convinced that the growth of renewable energy would be a major driver for increasing durations of storage on the grid.
Energy Vault
Energy Vault also listed on the NYSE, in early 2022. Its SPAC merger raised US$235 million, most of which came in the form of investment from Korea Zinc and a company called Atlas Renewable, a US company set up to facilitate energy storage business activities for US companies in China.
It sought to differentiate itself from the competition, and its technology certainly looked different. However, as Energy-Storage.news noted, even before its listing, Energy Vault admitted that its grid-scale energy storage system technology was not ready for market, borne out by the company's launch a few months later of a completely different-looking set of computer-generated renderings of its systems.
From a set of cranes perched almost precariously on top of a single tower, swinging weights like some high-tech fairground ride for giants, the Energy Vault gravity storage tech now looked like a solid, squarish building shape, with weights lifted up and down more like elevators in a fancy office block.
It's fair to say that reception to the company's idea of massive gravity storage installations was mixed, with many industry folk sceptical on what it could really do. Still, the company ploughed on ahead, with construction said to have begun in 2022 on a 100MWh project in China, which would be just the second gravity storage system it had built, including a megawatt-scale commercial demonstration project in Switzerland, the former using its old design of cranes with big blocks dangling from them.
Energy Vault claimed it would be earning some US$680 million or so of revenues from 2022 and 2023 combined: about US$75 million to US$100 million in 2022 and the balance this year.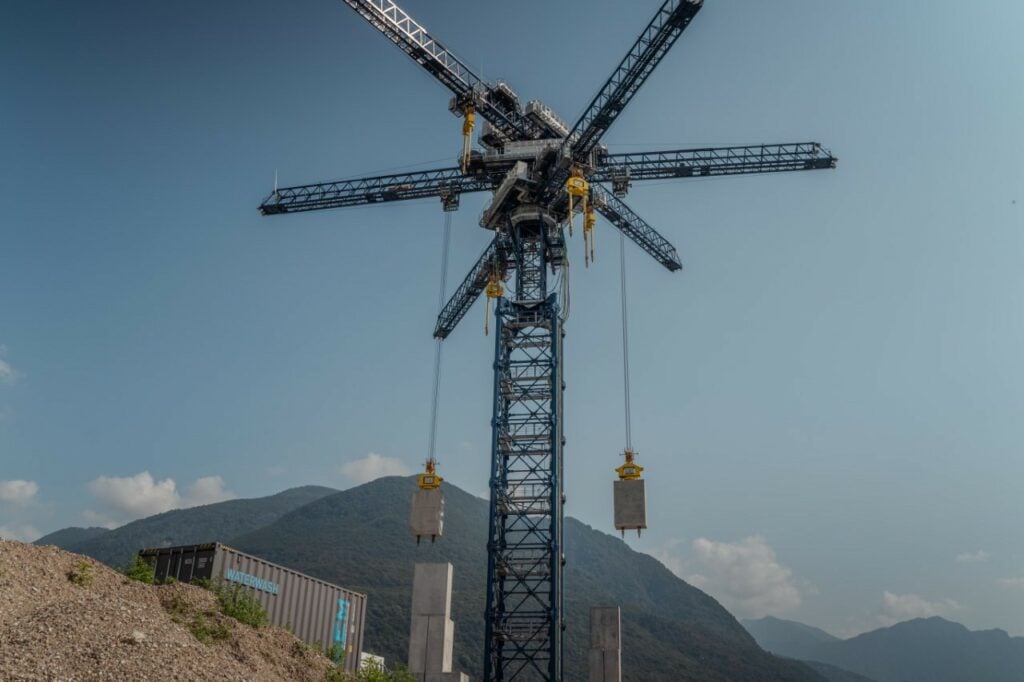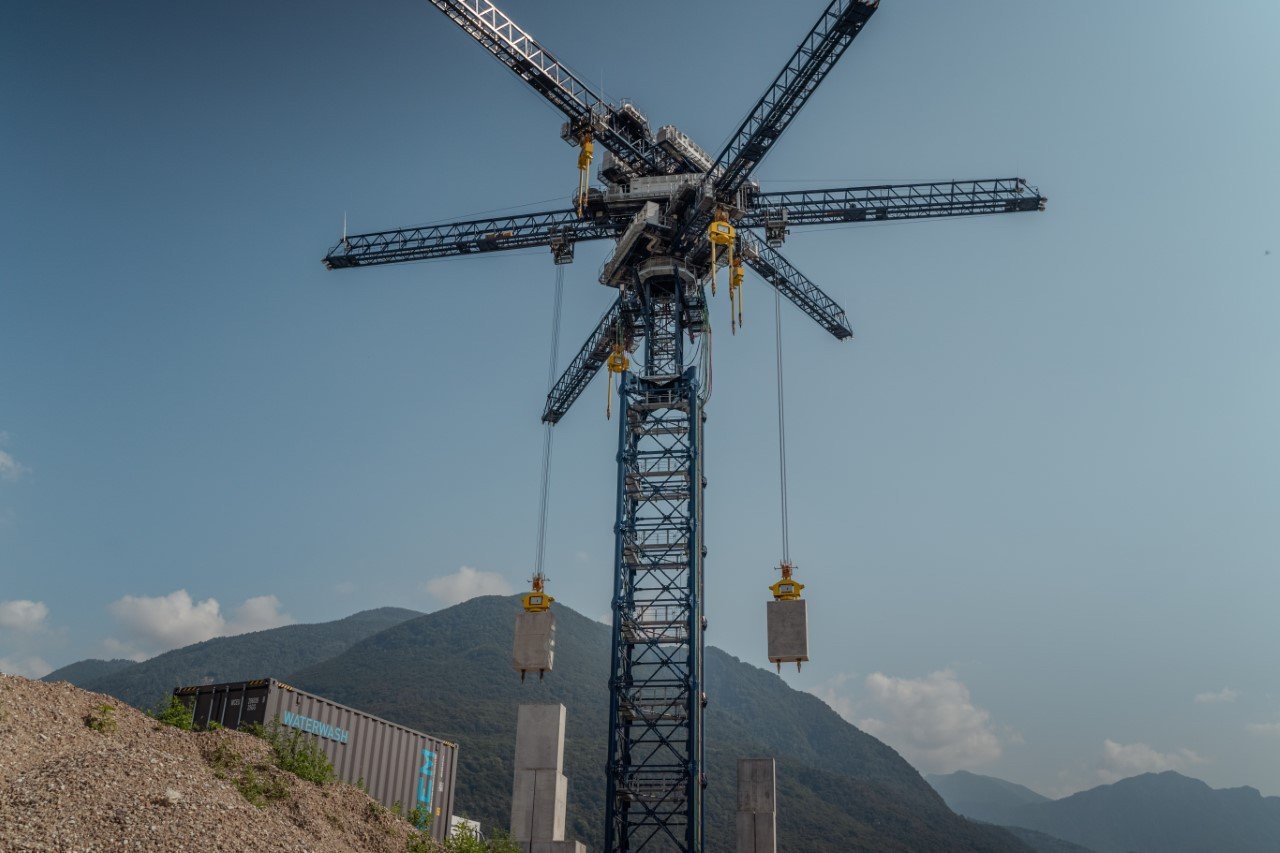 Energy-Storage.news says:
All three companies had claimed big deals being in the works with a range of utilities and independent power producers (IPPs) and developers, mostly around the world, but largely in the US. Many of these announcements were covered by Energy-Storage.news, but projects actually underway – with the exception of Energy Vault's China project – tend to be much smaller, often for industrial microgrids and the like.
So, whether or not some or all of these will be followed through on remains to be seen, but it's safe to say if they did go ahead, each company would be deploying roughly about 3GWh to 5GWh of systems in the next five years or so.
After Q1 2023
What Energy Vault did next is pretty interesting. The company launched a battery energy storage system (BESS) division, headed up by John Jung, former CEO of Greensmith Energy, the software-focused BESS system integrator acquired by Wartsila.
By Q3 2022, Energy Vault already had around 1GWh of lithium-ion BESS projects in development and in its near-term pipeline.
In Q1 2023's results release, Li-ion projects comprised the majority of Energy Vault's US$11.4 million in revenues reported, although the company claimed it had been awarded 2.8GWh of projects for a value of about US$1 billion in Q1 alone and said about 75% of those awards were for EVx, its gravity storage solution.
Its revenue expectations have come down to earth a little though – full-year guidance, which it recently reiterated, is for US$325 million to US$425 million for 2023, with a 10% to 15% gross margin and adjusted EBITDA loss of between US$0 to US$75 million.
Eos Energy Enterprises, after a tough Q4 2022 in which sales figures dipped to about half of the previous quarter, saw revenues rebound in the period ending 31 March this year. The company reported US$8.8 million in sales in Q1 2023, versus US$2.7 million in Q4 2022.
It is now targeting getting its annual production capacity up to 1.25GWh with a fully automated line by Q1 2024, and has moved on to the fourth generation of its products. While it posted a net loss of US$71.6 million in Q1 2023, the company claimed its opportunity pipeline stands at a value of US$8.5 billion, and its order backlog at a value of US$535 million, equivalent to 2.2GWh of systems.
ESS Inc revealed negative EBITDA of US$21.4 million from Q1 2023 meanwhile, and earned about US$400,000 revenues from just two units delivered and commissioned in the quarter. Still, that revenue figure is nearly half of the total US$894,000 revenues for 2022, and the company would argue that the trajectory it is on is positive, especially given that it has now reached its 800MWh annual production capacity target.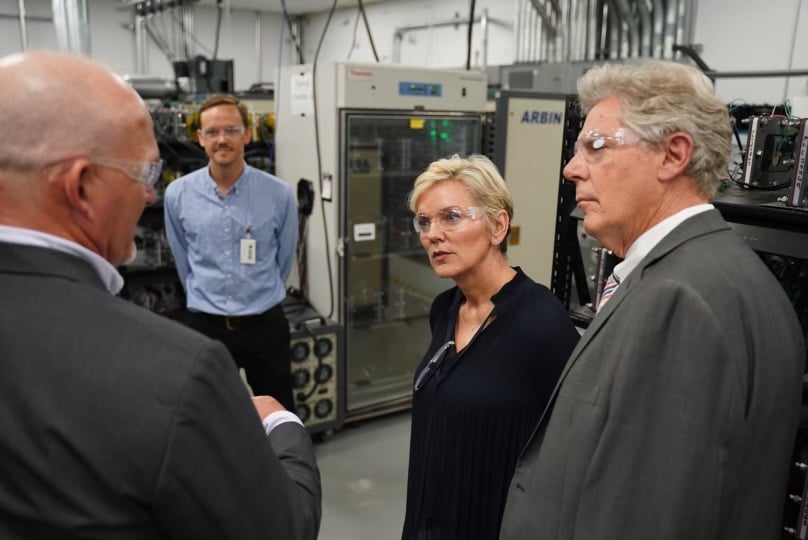 Energy-Storage.news says:
You can of course look up how the stocks of each company are performing, and you'll find the obvious takeaway that they're not making huge profits – yet. Still, energy storage and (pun incoming) LDES is a long game, at least until market demand heats up.
ESS Inc CEO Dresselhuys recently referred to "tailwinds" behind the LDES and wider energy storage industry that will lift up the fortunes of those well-placed to capitalise – a major one of those being the Inflation Reduction Act (IRA), which will mean tax credit incentives both for production and deployment of clean energy technologies, including bonus adders for domestic content produced within the US.
And perhaps the biggest tailwind of all is the energy transition itself. There is no doubt longer durations of storage are being deployed in energy storage markets that are maturing. However, as we've heard from some industry sources and even seen in real-life procurements, the non-lithium technology companies not only have to compete with each other, but with a growing expectation that lithium itself will be chosen for projects of even 8-hour duration, at least in today's market.