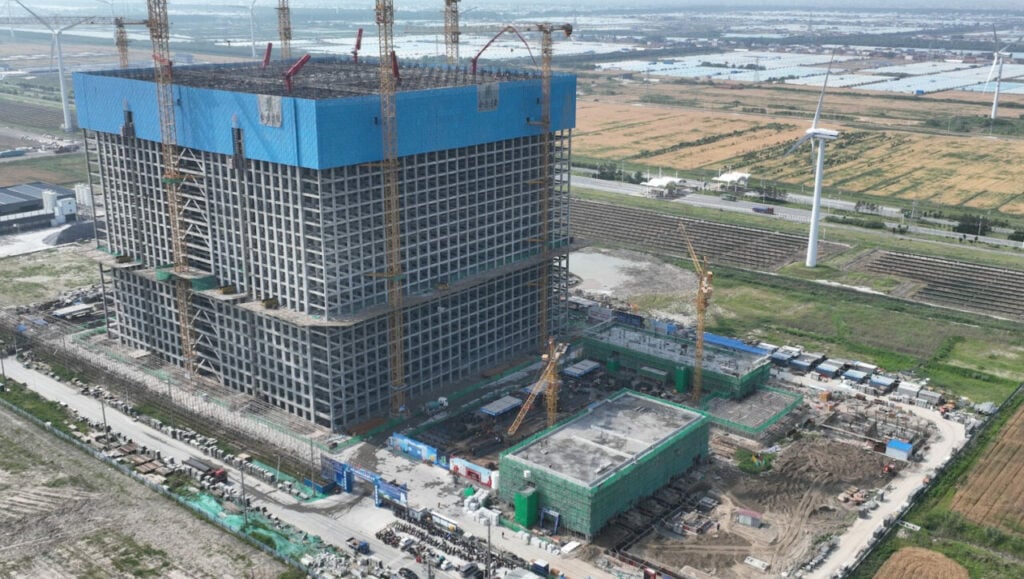 Energy-Storage.news caught up with Energy Vault CEO Robert Piconi to primarily discuss its gravity-based energy storage solution which, putting it mildly, has its fair share of sceptics.
The company, which listed on the NYSE early last year, is perhaps already one of the most recognisable names in the energy storage industry today.
This article requires
Premium Subscription
Basic (FREE) Subscription
Enjoy 12 months of exclusive analysis
Regular insight and analysis of the industry's biggest developments

In-depth interviews with the industry's leading figures

Annual digital subscription to the PV Tech Power journal

Discounts on Solar Media's portfolio of events, in-person and virtual
Or continue reading this article for free
It was founded mainly around its proprietary gravity energy storage solution, of which EVx is the modular building block and the Energy Vault Resiliency Center the full system into which EVx is deployed. However, the past year has seen it significantly expand other, newer business segments like battery storage and green hydrogen.
This is ultimately about meeting the needs of customers, which are varied, and not quite yet significant enough on the long-duration energy storage (LDES) front, Piconi says.
However, the public markets do not appear to be convinced yet. Compared to one year ago, Energy Vault's share price is down 82% to US$2.39 at the time of writing. Compare that to the largest standalone battery storage firm Fluence, which is up 105% in the same period.
Part of that could be down to having revised its combined 2022/2023 revenue guidance, which it put at US$680 million in August only to reduce it to US$480-580 million in March this year.
In the following interview, Piconi explains the pivot into battery storage, some high-profile projects it has recently announced, his view on other technologies and main strategic priorities for this year. But mainly, he discusses the gravity storage solution's underlying technology, how it's being deployed and how Energy Vault is winning the project award numbers it is for a technology with its fair share of critics.
Energy-Storage.news: Talk us through the move into battery energy storage – is this a mainly software-driven approach or have you designed your own physical battery storage product?
Robert Piconi: For sure the software plays an important role but we also have a very unique hardware architecture that we use. It's a combination of both hardware and software expertise in the battery space.
We won the 275MWh deal with Wellhead Electric because they had 68MW they had to deliver to Southern California Edison but the competitors were only able to get batteries in there to deliver 50MW, so they couldn't meet the utility's need. We have a unique hardware architecture and design that allowed us to achieve a higher energy density in that space.
Our hardware architecutre is called an AC block design. It's a string inverter type of design that not only achieves higher energy density, but also avoids the single point of failure. For example, typically if there's a thermal runaway issue, the whole system has to shut down. This [architecture] enables the customer to shut down only certain modules of the system and still be able to regain power and operate the rest of storage system.
And the battery storage segment has now become a big chunk of what you do, but you set up Energy Vault around the gravity storage solution because of the limitations of lithium-ion battery storage. So what was your thinking in going into a segment you previously indicated you might want to avoid?
Our mission is to bring solutions that meet customer needs and our view back when we started was that long duration was going to be a more near-term need. We set up the company with a lot of innovation around both material science and unique structural engineering, but also software and an energy management system (EMS) that could integrate other generation and storage technologies.
What's happened with the market is that long duration is now still a few years out, and most of the market is short duration. It's clear there is no silver bullet in energy storage and customers have multiple needs.
Can you give us more details on the 2GWh/US$725 million of project awards for the gravity storage solution you announced recently?
We'll be announcing those projects as they get converted from awards into orders as we've done with others. We're currently working on those contracts, but they will be international markets, meaning all outside the US.
And how much of that pipeline is in China?
We're not disclosing but they are not all in China, just to be clear. You'll be aware of our strategic investors like Saudi Aramco, BHP (a mining group), Korea Zinc. We've been working on a lot of things with them as they look at their own planning for green hydrogen, for example, and the need for long duration.
But you'll concede that the 2GWh figure is quite a leap for the segment considering you're still only building the first commercial system in China? What do you take to customers to show them that this is something that can be scaled?
It's the reason we spent 20 million dollars in Switzerland on a full 5MW system connected to the grid and not just small 250kW one. We're using the same motors, blocks, and the same software system as that one but put it in a different form factor with EVx from the rotating frame to just the straight lifting system. EVx is a more simplified version of the Swiss system.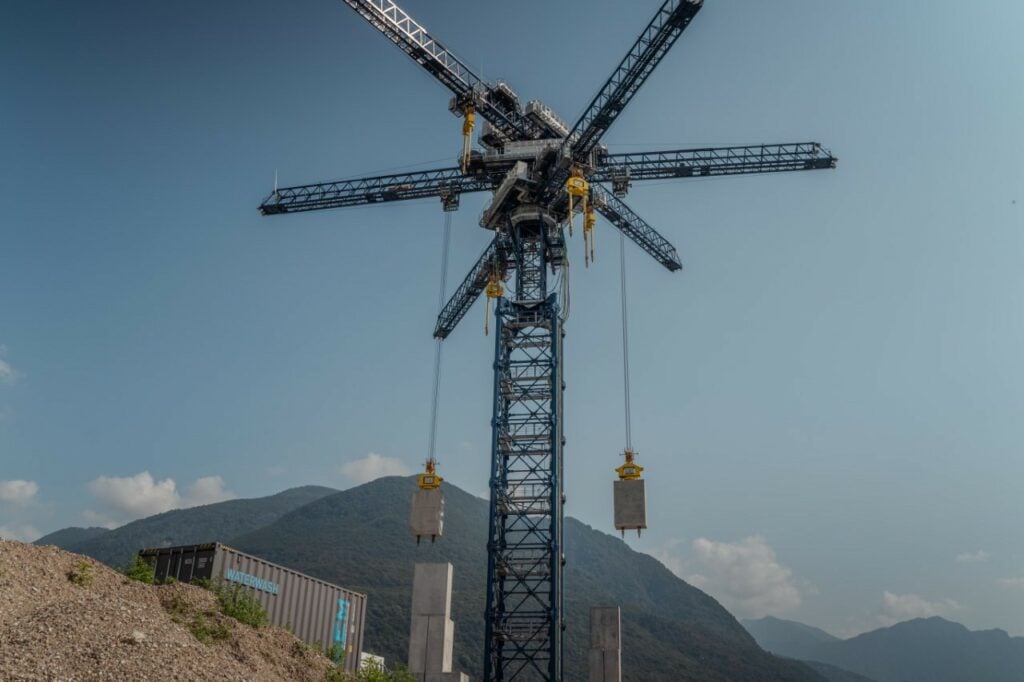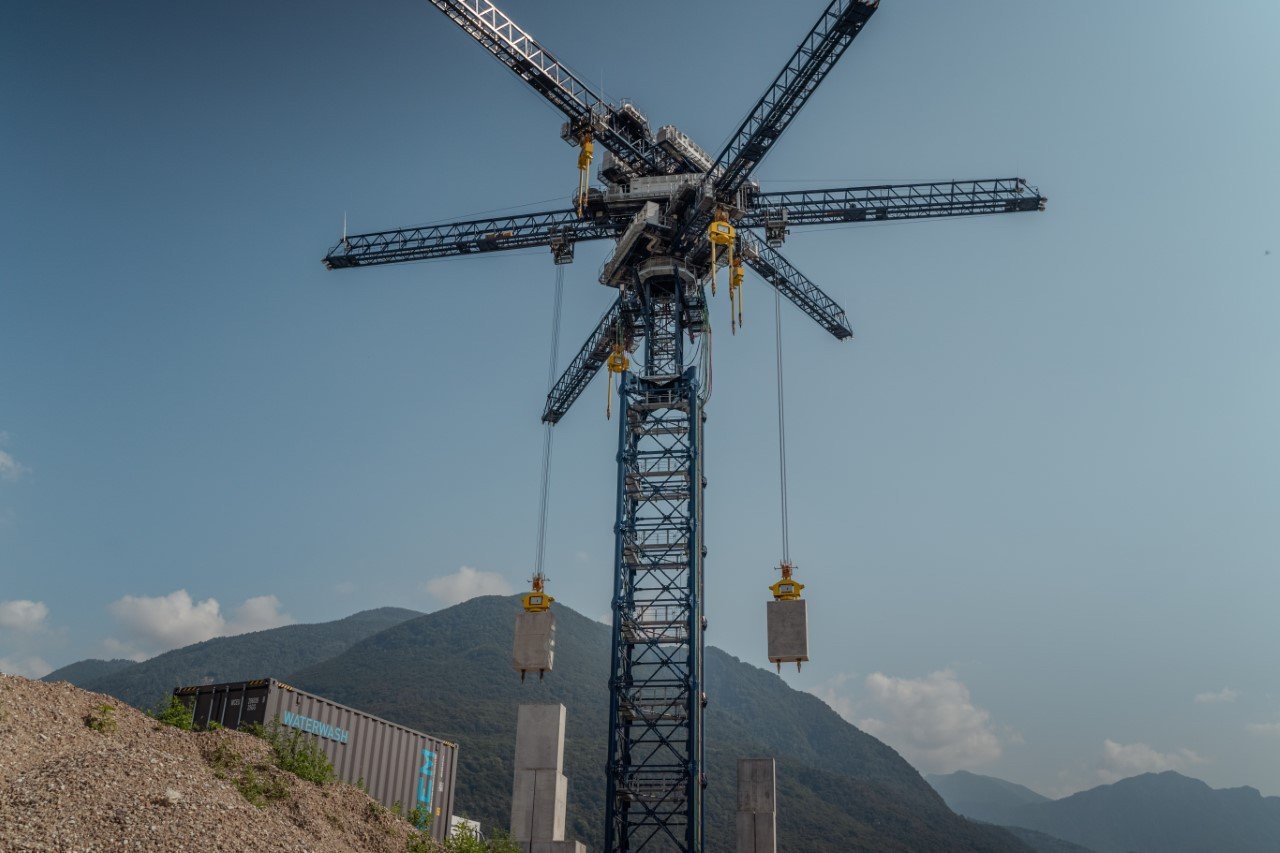 All these customers visited that site and did their own diligence on it, which led to investments from a lot of the industrial groups that invested in the company, and now those are becoming projects.
It's gravity, which is the basis of 90% of all energy storage today in the form of pumped hydro. These customers know their technology, and they understand it, and they validated what we did in Switzerland.
The China project is 85% complete, will be mechanically complete this quarter and then commissioning will be in the next quarter.
The Switzerland project has had the old form factor taken down and we are now building up test beds there of the new form factor.
So the underlying technology is there, but could the model of the system change again for EVx?
EVx won't change but there will be other, let's say, form factors of the gravity solution to take advantage of different applications that we'll be talking about this year. And it's very interesting, because you can get ultra low costs.
If you think about taking advantage of existing topology, or landscapes, that means you're taking costs out of what otherwise we'd have to build in the structure of EVx, and just taking advantage of certain components that we've already built.
And then you essentially get to really the lowest cost of storage in the world. There's nothing out there that would get to these types of CapEx-consequential, let alone levelised cost, of storage, because the blocks don't degrade over time.
That's quite a big claim – has there been any third-party work done on that?
When we announce it people will understand the architecture of it. Everything comes to market and gets proven. In the next quarter we're going to have our first operating system, and here'll be nothing in long duration anywhere of this scale that isn't pumped hydro.
Focusing on the China project, what is the use case of that going to be for project owner China Tianying Group (CNTY, an environmental services company)?
They have a wind farm which the project will charge from and then discharge into the grid at pricing and timeframes that are pre-agreed with the local state-owned utility.
China Tianying is the local company that does waste remediation and they are really interested in combining that with building these blocks. That's not just concrete debris, but also coal ash, and the company gets government support for the reuse of waste materials, so there are incentives for that.
What sort of performance guarantees or agreements are in place between Energy Vault and the project owner?
We have to deliver availability, or uptime, of 95-98%, allowing for maintenance. The other main performance criteria we have is round-trip efficiency (RTE). We structure that in the contract as a minimum threshold RTE which for EVx is 80-85%.
In Switzerland we proved out 75% with the old system, and with EVx we've gone with the new ribbon lifting system so we feel very good about the additional 5%.
It will be the most efficiency energy storage system in the world that isn't lithium-ion technology.
You've also said the gravity storage solution doesn't degrade over time? Can you explain further?
What I've said is the storage medium, the blocks, do not degrade overtime. We don't have to replace it in the way you do a degraded battery cell. Of course we'll do maintenance on a system and every five years, say, components will be replaced. But the fundamental storage medium doesn't degrade. The cladding element of the EVRC helps too.
I would have thought blocks being lifted up and down over time would degrade at least a little bit?
We don't grab them with anything anymore. It's a lifting system on a trolley system and then there's a cradle they get set into and then they're lifted up and down. Unless they're dropped or a trolley comes off the track, but even then we have extra replacement ones on-site.
But the storage medium in the case of your gravity storage solution is a fairly small portion of the total system cost right?
Correct.
In that case saying the storage medium doesn't degrade may be true, but ultimately is less relevant than for lithium-ion where the battery cells are half or more of a battery energy storage system (BESS) cost. Do you have visibility on the long-term cost of mechanical maintenance of your system when it's out 'in the wild', so to speak?
We have a maintenance schedule on all the components. Our system has three components: the fixed frame and foundation structure, the blocks, and the power electronics. The only part that needs maintenance is the last one, as well as the trolleys, and we estimate those costs to be somewhere between 1 and 1.5% of capex.
The system is fully automated so doesn't require human intervention. We quote a technical life of the system of 30-35 years but it's essentially a building so could be there forever.
Does it make any noise?
It makes a minor noise, not anything that would cause any problems if it were located in a neighbourhood.
Let's move on to the other major project using the gravity energy storage solution, the 28MW/36MWh one in Texas with Enel Green Power. In that case, Energy Vault is actually the project owner and the one taking on the risk?
Yep, it's a tolling agreement where we are paid for the energy we provide. Enel is committed to a long-term PPA with us and we are building the system off our own balance sheet. It's interesting for us because Texas is a good market to have an asset in, and it's our first in the US so we want to showcase it, control it, and owning it makes it easy to have customers come visit.
And the batteries-plus-hydrogen resiliency microgrid project in California with PG&E, recently approved by regulators?
For that we're buying green hydrogen which will be in tanks with a fuel cell and then we'll have a small amount of lithium-ion BESS integrated in there for some ancillary power for the site and for other needs when they do want to discharge it.
Their requirement was to be able to charge 8.5MW over 48-96 hours, so the system is designed to support up to 700MWh of capacity. Although the primary use case is for 293MWh.
It's in a region which was ravaged by the wildfires and had to shut down the grid, and there's no other non-fossil fuel based way to do this today. We responded to the request for proposals (RFP) and broadened our system architecture for the project.
There will be other technologies in three to five years' time that will be more economical than using green hydrogen, but for today's technology it's a way to leverage renewable fuel to solve a problem that would otherwise need natural gas.
Staying on the topic of other technologies, you are clearly open to incorporating other ones into your platform depending on your customers' needs – are there any you're particularly optimistic on?
We have our own R&D department that evaluates different tech. We're looking at other form factors of gravity storage to address certain use cases. We are looking at other technologies which have interesting promise.
But we're a bit behind as an industry. I spoke on a panel recently at the Energy Trading Institute (ETI) with utility players, market makers and people that look at the regulatory environment for the electricity market. They don't really like lithium-ion, but there is nothing else to deploy in its place for short duration: it's proven, it's bankable and that's really what they care about.
So I think we have a lot of work to do as an industry to get alternative technologies that can be both economical and sustainable.
To wrap things up, what are you strategic priorities for the coming year?
This year is about turning over our first system. So we're still a young company, last year we had our first revenues and first announcement of projects.
This is the first year where we're going to be turning over a gigawatt-hour of projects on the short duration side, and our first gravity energy storage project.
So our priorities absolutely are focused on execution for our customers and achieving what we told investors of US$325-425 million in revenues, and double-digit gross margins. We got 21% in Q1 gross margins and no one else in our industry is doing that.