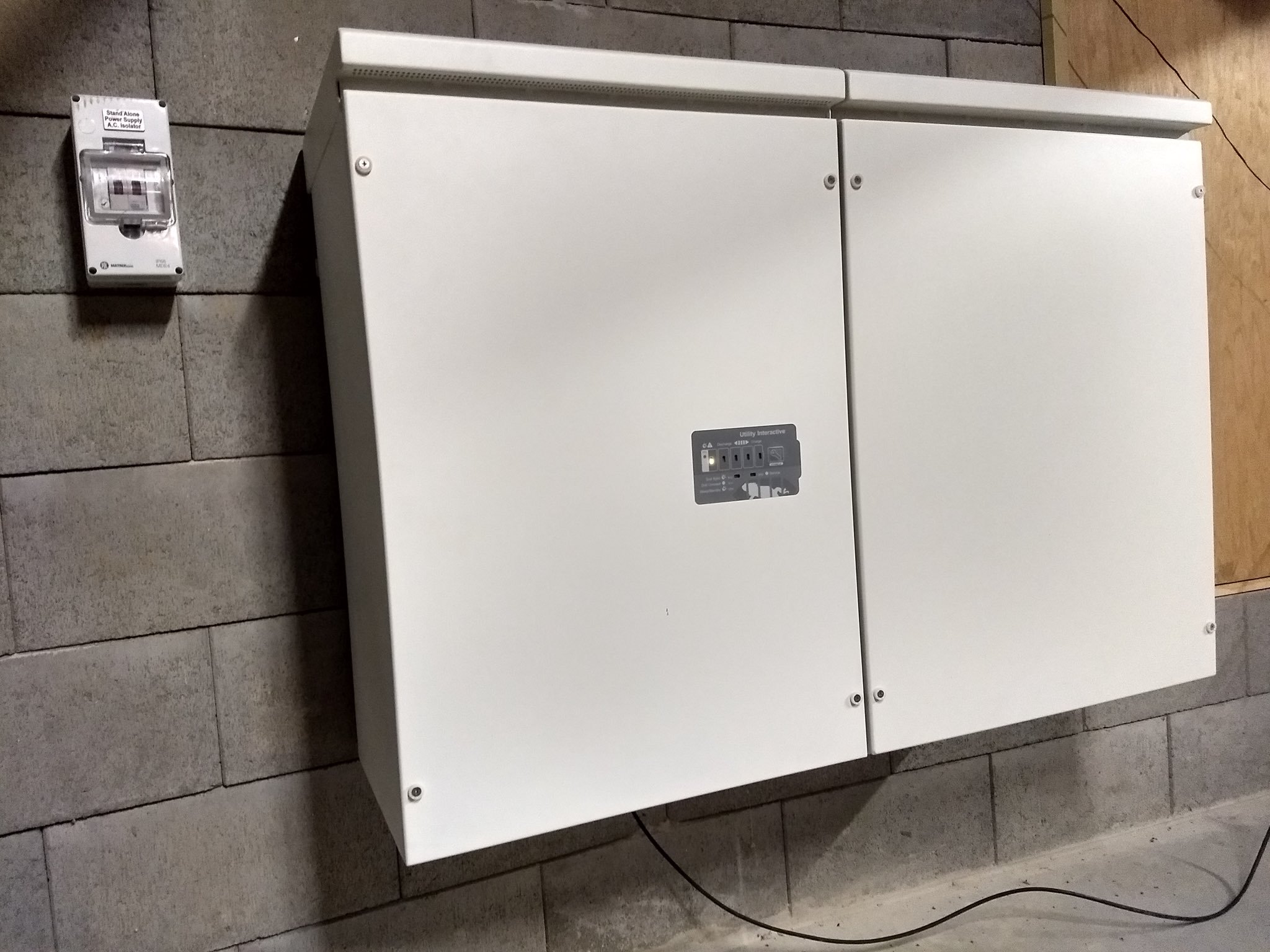 Canadian energy storage technology manufacturer and system integrator Eguana Technologies has reported greatly increased revenues in its latest quarterly financial results, with the company making recent deals in territories including Japan and Germany.
The company's stocks are listed on both the Canadian technology exchange TSX Venture Exchange and America's OTCQB venture market. Eguana, which makes energy storage systems under both its own brand and as an OEM for other manufacturers, reported revenues for Q3 2020 of CA$2.18 million (US$1.65 million), up 181% on the previous year's third quarter.
Eguana, accounting the third quarter of its financial year as finishing at the end of June, also said that year-to-date revenues were up 154% from the prior year, with the company netting nine-month revenues of CA$6.62 million. It also greatly improved a quarterly gross margin from CA$60,134 of losses in the third quarter of 2019 to CA$271,667 gross margin from product sales and engineering services. Operating losses were reduced by around CA$2 million for the nine months since the beginning of its financial year, from CA$5.49 million to CA$3.39 million.
Solar company Q CELLS uses Eguana's home battery storage systems in its Q HOME complete household renewable energy solution and this year, Q CELLS ordered another CA$1.8 million of systems from the Canadian manufacturer in May.
Among other recent highlights was the closing of an investment from Japanese trading house Itochu. Itochu is involved in many different markets across different sectors including an interest in both the upstream and downstream sides of battery storage manufacture and distribution.
Using the Gridshare AI software platform from UK-based provider Moixa, Itochu is one of the leaders of the home storage market in Japan, having sold a reported 330MWh of systems to households there. Eguana said that technology trials with Itochu as well as US residential solar provider Sunnova using the Moixa software have been completed, potentially paving the way for aggregated home storage projects.
'Cobalt-free' system launch expected to boost Q4 performance
Eguana also launched Evolve LFP, a lithium iron phosphate (LFP) version of its own storage systems into markets in the US and the Caribbean in July, which the company said was brought out in response to customer demand for cobalt-free battery storage. Shipments will begin in September, Eguana said in its reports and apparently more than CA$1 million of orders were booked within the first three weeks of its launch.
In addition to expanding its dealer networks in the US and Australia as well as gaining certifications relevant to the booming California market, Eguana said a recent focus on improving aspects of its supply chain including improving terms with key suppliers leaves it positioned well to scale up operations later this year to meet demand, which it said is reaching record levels.