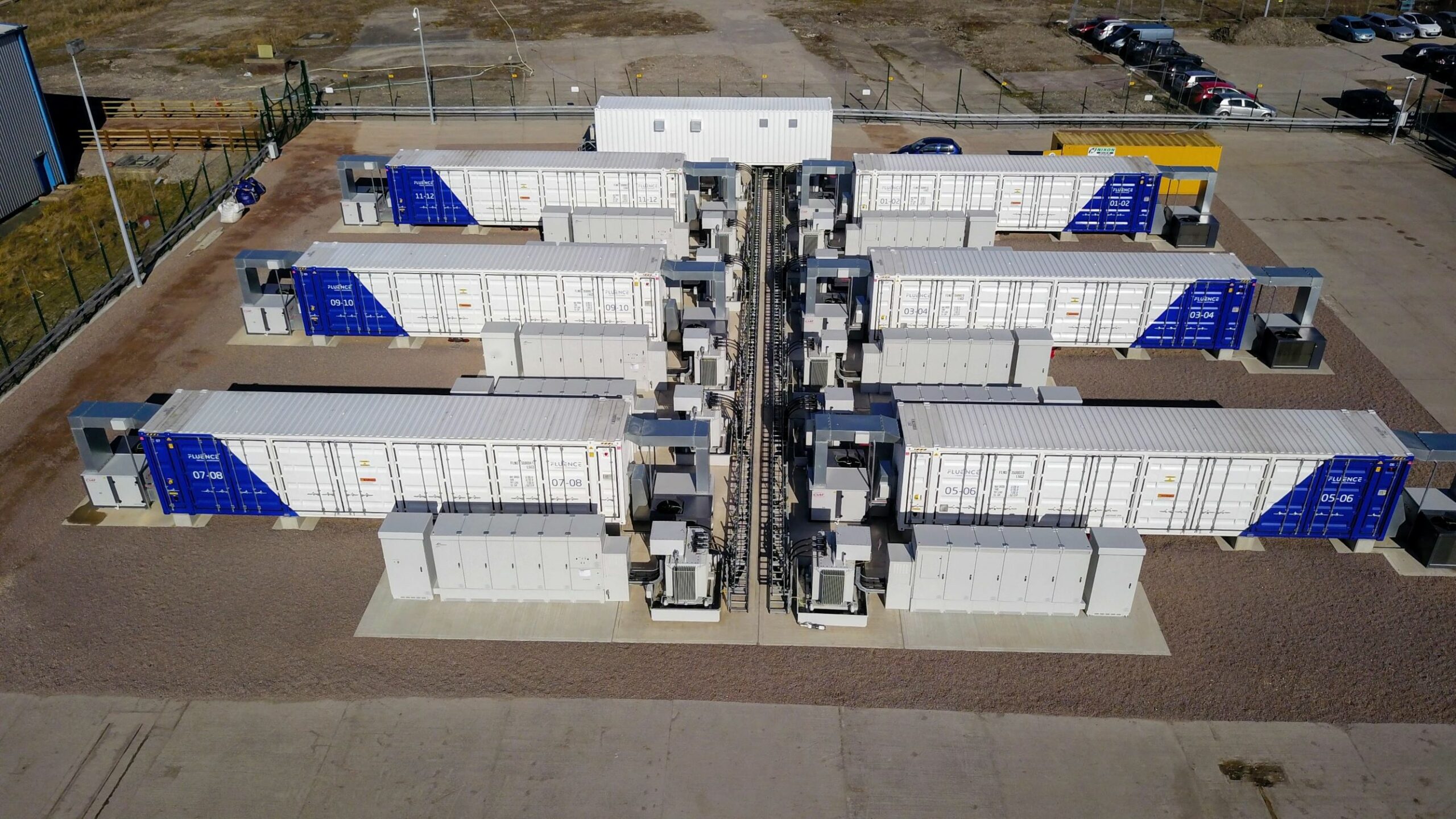 60MW of energy storage developed by Fluence and Sembcorp Energy UK has come online, lauded as one of the largest transacted fleets of its kind in Europe.
The three sites, each comprising 20MW, form part of a wider portfolio of six sites, having won 120MW of capacity in the 2016 Capacity Market auction.
The full fleet is to be completed by Q4 2020. The first three sites, Asfordby in Leicestershire, Ellesmere Port and Runcorn in Cheshire, came online in September and October respectively, following licensing approval and successful testing.
The 'ultra-fast' batteries are able to provide a rapid response in times of stress, supplying power in a matter of milliseconds.
To read the full version of this story, visit our UK sister site, Solar Power Portal.