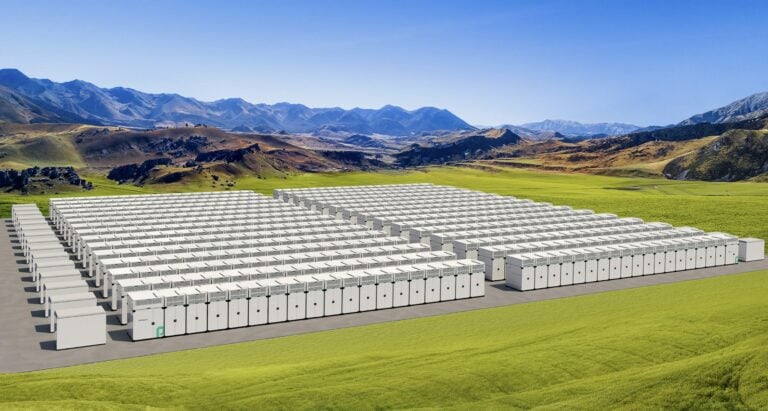 Construction has started on two battery energy storage system (BESS) projects in Idaho which will be delivered by Powin Energy.
The projects are an 80MW system at utility Idaho Power's Hemingway substation and a 40MW project adjoining the Black Mesa solar PV plant. The company is the state's transmission system operator (TSO) and also owns and operates a sizeable hydroelectric and natural gas power plant portfolio.
Both of the BESS projects are slightly over four-hour systems with the total combined energy storage capacity pegged at 524MWh by Portland-based Powin when it announced it had won the contract back in May last year.
The projects are expected to come online in summer 2023. The utility indicated they would be primarily providing renewable load shifting from production in the day to peak demand periods in the evening.
"These battery projects are an example of how we are using new technology to make sure our customers have reliable power while we adapt to the continued growth on our system," said Mitch Colburn, Vice President of Planning, Engineering and Construction for Idaho Power.
"These systems – along with the solar projects coming online and future resources identified by our long-range plan – will also move us closer to our goal of providing 100% clean energy by 2045," he added.
The utility is also planning to deploy a 60MW BESS project alongside a new 100MW PV plant which is going to be provided by Duke Energy Sustainable Solutions.
Powin Energy will supply its Stack750 product, part of its modular BESS platform Centipede, for the projects. Centipede uses LFP battery cells from battery OEMs CATL and EVE with a cycle life of 7,300 and a round trip efficiency (RTE) of 95%, according to a datasheet.
Energy-Storage.news' publisher Solar Media will host the 5th Energy Storage Summit USA, 28-29 March 2023 in Austin, Texas. Reporter Cameron Murray will be attending both days.
Featuring a packed programme of panels, presentations and fireside chats from industry leaders focusing on accelerating the market for energy storage across the country. For more information, go to the website.