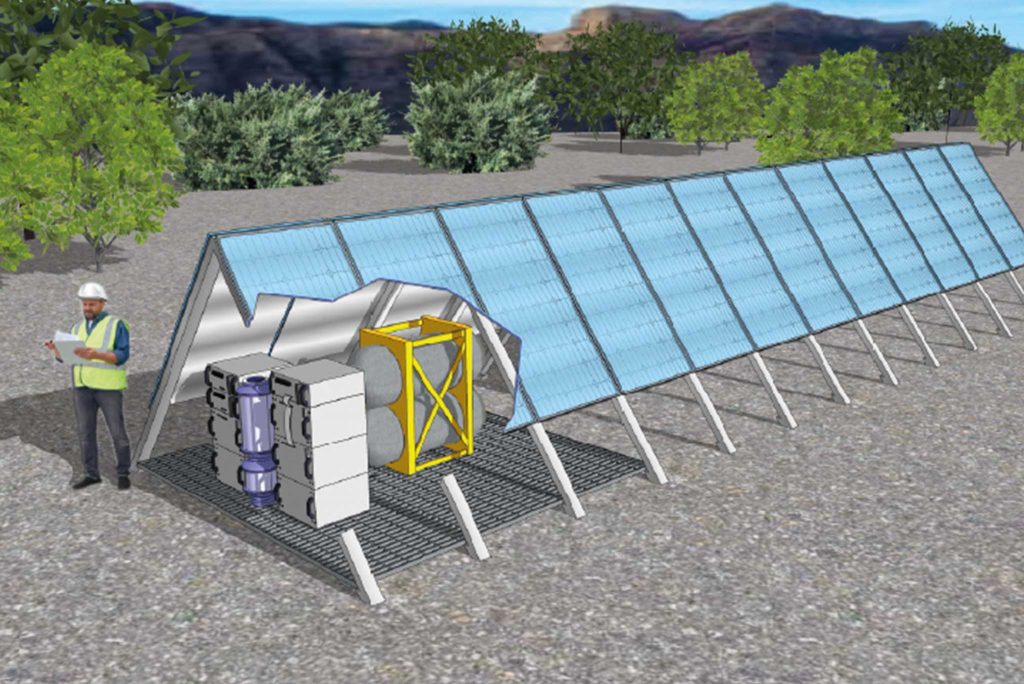 Coal retirements, liberalised energy markets and declining costs continue to improve the business case for energy storage in Australia, but the coronavirus pandemic is among factors creating uncertainties and risks, new research has found.
According to the 'Australia energy storage market outlook 2020', from Wood Mackenzie Power & Renewables, cumulative energy storage investments in the country could hit US$6 billion by 2025 and a cumulative capacity of 12.9GWh, while around 1.2GWh of capacity is forecast be deployed this year.
This would be a big jump from 2019, when 270MW / 499MWh of storage was installed in total in the front-of-meter (FTM) and behind-the-meter segments. Install figures were relatively flat from 2018 to 2019, when 268MW / 418MWh was deployed, equating to a 19% increase in megawatt-hour terms.
Wood Mackenzie expects that in 2020, 672MWh of FTM capacity and 581MWh of BTM capacity will be deployed – making this the first year so far that the BTM segment will be overtaken by new FTM systems. In the past, strong support for BTM resources at state government level including subsidies for rooftop solar and storage had seen demand fast outpace procurements at utility and grid-scale level.
COVID-19, loss of direct funding from ARENA included in potential risks
The report's author, Wood Mackenzie senior analyst Le Xu, said however that although there is a pipeline of around 4.6GWh of announced FTM projects planned for the next five years, "coronavirus-led restrictions and economic downturn could cause delays or cancellations". The pandemic could pose "high risks to project development, testing and commissioning" during lockdown, for example, while the investment landscape could also be affected.
"The FTM market's leading position is likely to be short-lived as the industry faces many uncertainties," Le Xu said.
"South Australia, in particular, is at risk as majority of the planned deployments are located there. Developers with strong balance sheets are in a position to push ahead with their project developments, but still face grid connection challenges in the future".
The phase-out of funding from the Australian Renewable Energy Agency (ARENA) means developers will need to find 10%-50% of initial project investment costs through private equity raises, and the combined risk of the need to find funding and grid connection issues are likely to cause a contraction in the FTM market in 2022, according to Wood Mackenzie.
Led by large-scale solar-plus-storage – becoming more economical every year with renewables-plus-storage costs expected to decline by 20% to 29% by 2025 – cumulative FTM capacity could still reach 4.2GWh by 2025, which the report considers a bright future for the segment. There are also an increasing number of revenue streams available to solar-plus-storage facilities, including frequency control ancillary services (FCAS), demand response and electricity retail. Energy arbitrage could be another opportunity, but the introduction of 5-minute dispatch and 5-minute settlement windows in the National Electricity Market (NEM), has been delayed to 2022. The current protocol of 5-minute dispatch and 30-minute settlement has been in place since 1998, and this continues to limit opportunities for battery operators to respond quickly to energy price spikes.
Revenues made by batteries in the NEM reached AU$64 million (US$44 million) in the first quarter of the year, while the need to retire Australia's coal fleet – currently representing around 31GWh of generation capacity – continues to be a strong driver for FTM and non-residential energy storage. While coal remains a cheaper source of electricity today and is forecast to still be the cheapest source of electricity in 2025 in Australia, the phase-out of its fleet will result in "long-term gain," analyst Le Xu said.
Appetite for renewable energy projects from developers currently remains high in Australia. Sister site PV Tech reported yesterday that a planned 3GW "renewable energy zone" in New South Wales has seen an "overwhelming level of interest", receiving expressions of interest from 113 parties and over 27GW worth of bids for the zone which would be used to power around 1.3 million homes and is expected to generate AU$4.4 billion in investment. Additionally, a few days ago the site also reported that the Clean Energy Council, a national industry body, saw the rollout of energy storage as necessary to underpin a solar and wind-led low-carbon energy transition, with solar prices having fallen 90% and wind by 67% over the past 10 years.
Residential electricity costs rise as COVID-19 means more time spent at home
Meanwhile, at residential level, new figures sent to Energy-Storage.news from Australian solar and battery storage installation company Natural Solar indicate that average daily consumption of electricity by households has risen significantly during the coronavirus pandemic lockdown.
Natural Solar said that live monitoring of energy use at its customers' households showed a 105% increase in energy use in March 2020 compared to the same month last year, with daily consumption shooting up from 16.5kWh per day to 33.9kWh. Similar patterns of increased consumption were seen in April, the company said.
Quarterly bills could spike from an average of just over AU$400 to more than AU$800, and the "unprecedented energy usage" required for people to work, teach and stay at home means the COVID-19 pandemic's impacts will "continue to hit their electricity bills," Natural Solar CEO Chris Williams said, especially as Australia is moving into its winter months. Installing solar and batteries will mean households will be less affected by this spike, Williams said.
"Households will simply use power produced by their solar panels, with excess power to be stored within their home battery for usage of an evening. Despite electricity consumption doubling, we expect households with solar and battery to be highly insulated from increased consumption pricing".
"At Natural Solar we can see COVID-19 has created a consumer change in how people are seeing home battery storage solutions; they've gone from a luxury to a necessity. The knowledge of increased electricity bills for the foreseeable future means savvy Aussies are acting now to maximise their return on investment and start saving immediately," CEO Chris Williams said.