Seeking to create a "global player" in the emerging flow battery industry, Avalon Battery and redT have been in talks about forming a combined company. Energy-storage.news has been speaking with the leadership at both, and with Alex Au, CTO of NEXTracker. Designing power plants based around its solar trackers – and the clever algorithms that drive them – NEXTracker has been using Avalon Battery products in its NX Flow range for a couple of years.
Here's some choice words from conversations with Scott McGregor, CEO at redT, Avalon Battery president Matt Harper and NEXTracker's chief technology officer, Alex Au.
This article requires
Premium Subscription
Basic (FREE) Subscription
Enjoy 12 months of exclusive analysis
Regular insight and analysis of the industry's biggest developments

In-depth interviews with the industry's leading figures

Annual digital subscription to the PV Tech Power journal

Discounts on Solar Media's portfolio of events, in-person and virtual
Or continue reading this article for free
E-S.n: It's been described as a 'reverse takeover' (RTO), but I understand it's being considered a merger in practical terms?
Matt Harper, Avalon Battery: An RTO is a mechanism that's usually used for a sort of shortcut for an operating company to back into an inoperative one that has been publicly listed in the past. [The London Stock Exchange] took a look at this and decided that based on the status of the two companies and based on what we're trying to do together, that it would be deemed to be an RTO. But practically speaking, both companies are totally operational, both companies have great product in the field and a terrific pipeline of business, so to all intents and purposes, it really is a merger.
What are some of the market signs and tipping points towards long-duration energy storage becoming more commonplace?
Alex Au, NEXTracker: There's a really powerful trend coming from the market saying: we're looking for a four-hour firm power plant. That's kind of like that 'baseload' conversation.
PV is very straightforward: I'm going to produce electrons when the sun is shining and make money.
Then when you go and add a battery component to it, if you don't care how often you cycle it or beat up the battery, you're going to deliver additional power to the grid at times when it's most valuable or when there's frequency events, those types of things. To be able to use this application in an aggressive manner – now you can not only make money when the sun shines but also make money based on what the market requires.
That has really unlocked a lot of opportunities.
The flow battery is an actual product that can really just get beat up and handle those cycles. If I come to you and say, "hey, I just ran this test, I've had a really aggressive 0-100% to 50% to 0 to 25% to 0 and so on and I cannot show any degradation on the electrolyte and it's been 20 years," I'd have just told you that I have a battery that has a better degradation profile than a solar panel.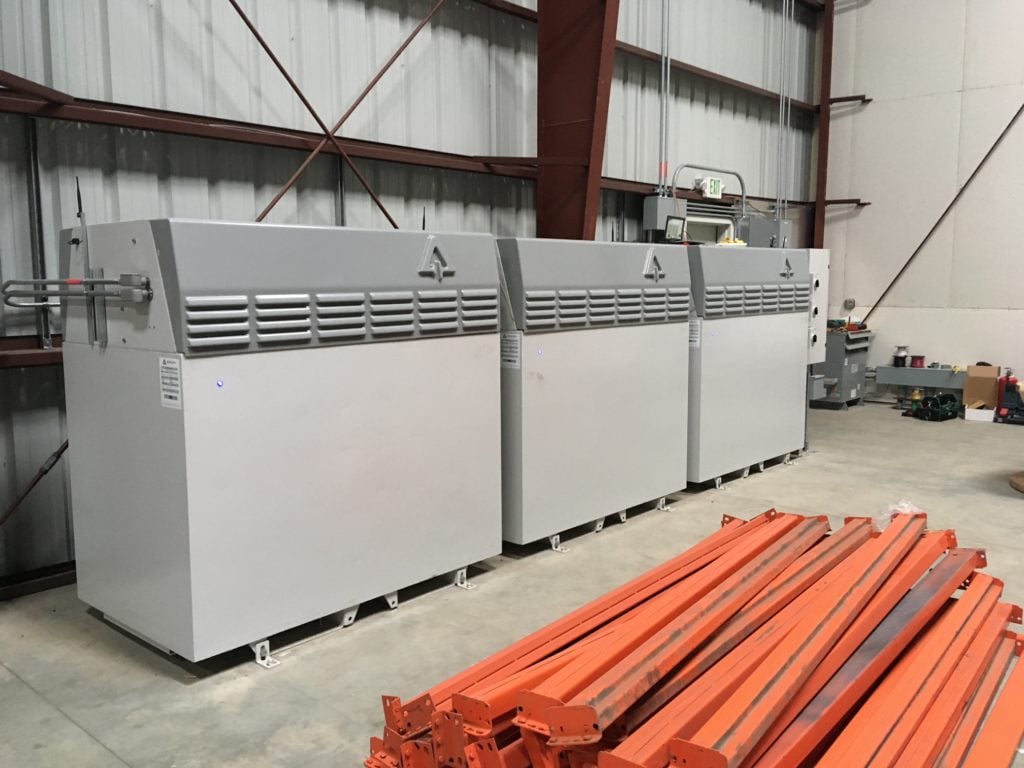 What brought the two companies together?
MH: We were both out looking for investment at the same time and we had the happy accident of speaking with some of the same people about investing in the company.
What some of those investors came back with in feedback is that they said: "we really like this space, we see massive opportunity in what both of your companies do and in vanadium flow in general. But we feel that there is a scale that is needed to make this business work that no one in the business has yet achieved. Is there a way that we can [put] the two companies together and then with a significant capital injection get you guys up and off to the races together?" That was the initial thinking behind it.
Scott McGregor, redT: Both companies have very different geographical footprints, so Avalon is very strong in the US and China and we are strong in Europe, Australia, South East Asia and Africa.
So we don't necessarily compete with each other which is quite nice. It's more complementary than anything and we've got a good global footprint to cover everywhere.
We've got two different technical solutions which when combined will provide value for our customers. You combine that with US$30 million of funding, it's very good for the industry, it'll push flow forwards faster and in more applications across the world.
People like to remind me that most of the already-installed base of energy storage worldwide is pumped hydro, with the last few years seeing a rise in lithium-ion. Yet big companies like Lockheed Martin are working on flow batteries. What does that say for the market going forward?
AA: It's taking the discussion away from the procurement guys and putting it back in the hands of the developer. The developer does not look at [cut sheets] the developer looks at their spreadsheets.
When a spreadsheet says, here's a very low upfront cost for this lithium-ion battery. Then there's another line item of the cost for augmentation, replacement and management of those lithium cells as they degrade over time. Not only does it degrade over time but the efficiency changes.
Just as module mismatch, when you have mismatch on a string, your pipe gets smaller and your function is off that weakest module. The same thing happens with a bank of lithium-ion batteries. The older cells need to be managed differently than the augmented cells and the replaced battery cells so that line item when you look at it from a developer and not knowing what lithium prices are in the future, not knowing the format, not knowing the voltage range creates a tremendous amount of risk.
You then need to do a capacity maintenance plan for that.
Now, you go to a developer and say I have this asset – and this asset, it doesn't change, you don't have to worry about the augmentation. All those lines of risk are removed from that spreadsheet and it's a lot easier to focus on what the product actually does.
SM: It is good [as a sign of interest in the market]. Support from the big companies in lithium and saying hang on, we need flow as well. It supports a debate you and I often have that flow is completely different technology, it's opposite to lithium.
Lithium is a very cheap power technology which is good for certain applications but the future of energy storage will be heavy cycling energy storage. So, heavy-duty, infrastructure energy storage which is what flow is.
That market hasn't come online yet because of the business models and the technology availability, so as flow gets out and proves itself as a solution, you can open up many more energy storage applications that require much harder working assets that lithium can't do.
I actually say lithium and flow are complementary technologies, doing different things.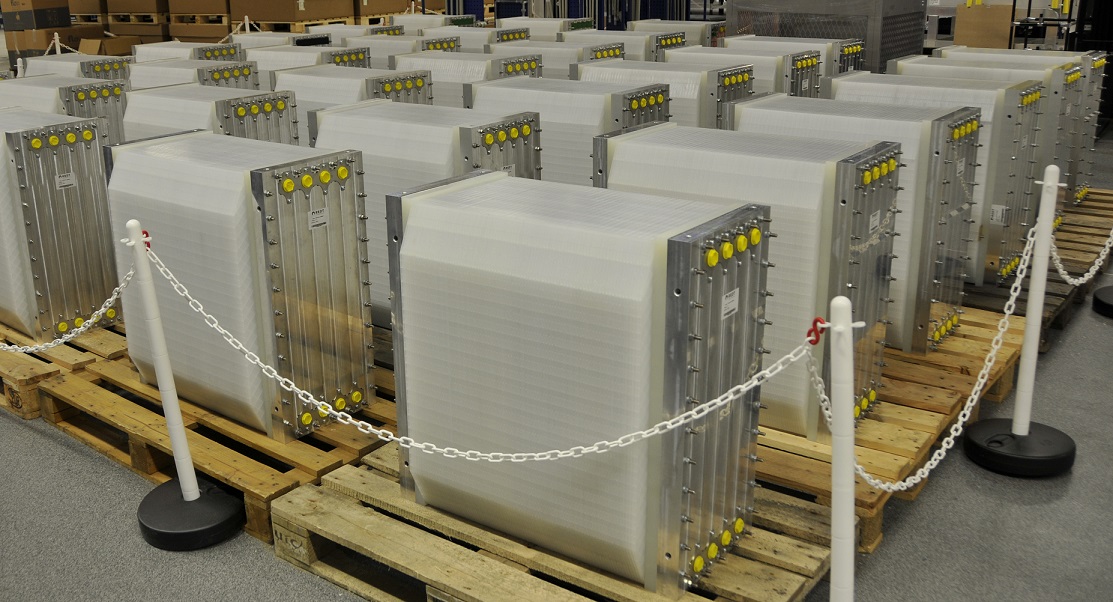 There are already a few competitors in the space and if what you say is true, a much bigger market for flow will mean a lot more competition. What's needed to have a competitive edge?
SM: [The merger] creates a strong player globally. Every player so far is a little bit narrow in their reach because they don't want to be spread around the world. There's nothing wrong with that, but this merger does create a global player: which does create scale in terms of funding, we can then get behind all of the project finance work that you need to do with insurance on the products and create the ability to deal with international companies.
MH: The thing that Avalon has done fundamentally differently than every other flow battery manufacturer is that we've taken a highly integrated platform-centric approach where we've built a lot of very good quality things at very low cost and have used that as a way of being ready to really build tremendous market adoption with this type of technology.
AA: We believe through all the testing and modelling we've done, supply chain and value add or cost reduction through volume that this is a much better product in the large-scale stationary storage application.
I applaud this, I think it's a great thing for the industry to identify that this player is coming out and saying, we're making the right decision to compete against the Samsungs and the LGs of this world through this avenue.
This article has been amended to correct Matt Harper at Avalon Battery's title to president and chief product officer. Larry Zulch is CEO at Avalon Battery.