In Part 1, we heard how the economic and environmental case for deploying clean and smart energy systems on island territories is already sound. The high cost of importing and burning fossil fuels contrasts unfavourably with long term investment in harnessing renewable energy resources which are often abundant. We learned about tenders for French island territories that are changing the game rapidly as well as a case study of the multi-megawatt project on Graciosa. In Part 2, we take a deeper dive into system level technologies and the decision-making processes around these ambitious 'living laboratory' projects.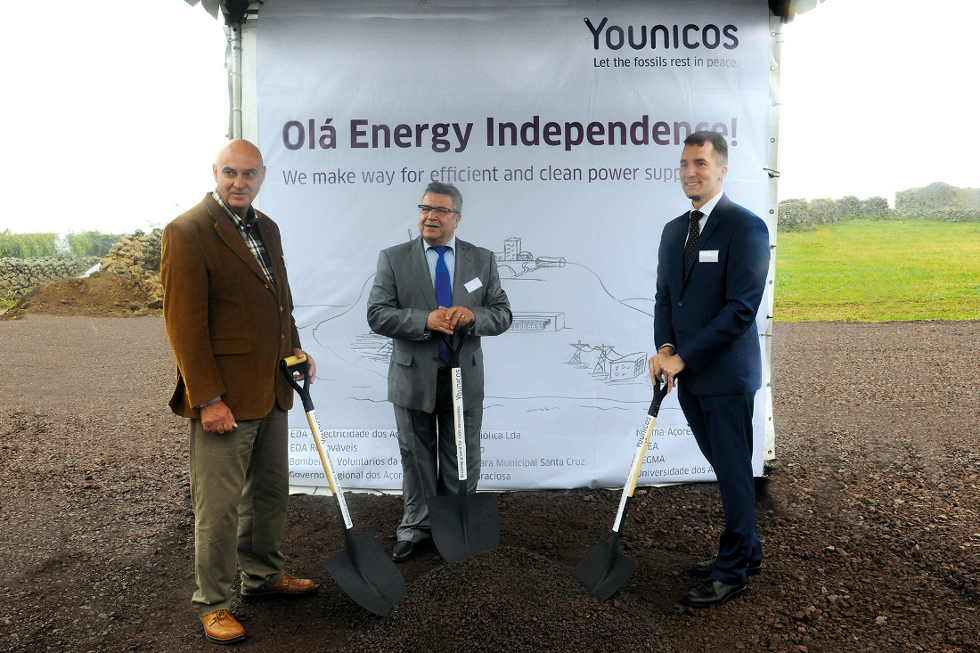 The missing piece
Therefore much like on mainlands across the world, the energy storage element is key to integrating renewables on island locations, to dealing with inherent fluctuations within the generation profiles of these technologies and shifting generation to times of need.
This article requires
Premium Subscription
Basic (FREE) Subscription
Enjoy 12 months of exclusive analysis
Regular insight and analysis of the industry's biggest developments

In-depth interviews with the industry's leading figures

Annual digital subscription to the PV Tech Power journal

Discounts on Solar Media's portfolio of events, in-person and virtual
Or continue reading this article for free
"There's always storage in an isolated power system where your main resources are variable and if your footprint is very small. The debate of storage versus transmission ongoing in continental systems is not necessary in an island as very often there is no option for interconnection to the mainland so you do need some sort of storage to get close to 100% renewables," Taibi explains.
As this continues, with more and more players entering the smart islands market, Baschet suggested that this could see the nature of the storage deployed change to meet the impacts of ever increasing levels of renewables.
"The first problem you see on the grid is intermittency, so the first business case for storage on islands is frequency regulation and that usually speaking is short duration storage.
"As you move forward, with the intermittency of renewables, there is a need for a bit longer duration storage and that's what you can see in Hawaii for instance, which started with frequency regulation batteries and that now has a PPA for a four-hour storage system to really shift PV energy from the day to the night.
"That's the logical trend; to start with a bit of short-term duration storage and as you increase the share of PV or wind, to put in a bit longer duration storage."
However while energy storage no doubt plays a significant, almost grid-forming role in smart island projects, there is debate over whether or not it is in fact the grid-maker.
The grid-maker
With all these technologies seeking to work in unison, a battery is just one more resource bringing them all together. But a new market is emerging for another resource, namely the software platform that brings them all together.
Greensmith's Energy Management System (GEMS) on Graciosa is able to integrate any generation source with batteries and bi-directional inverters to optimise the different sources against load predictions and weather forecasts for wind and solar output. It also provides a supervisory control layer providing controls across the grid system.
"An island grid is an ideal application because they have less conventional legacy tools to solve grid congestion issues, which is why not only energy storage but something like a GEMS platform that can basically optimise an entire island grid is what we're really excited about delivering on Graciosa," Jung explains.
These systems can also add an element of synchronisity to renewable generators that can overcome a key criticism often levelled them, namely that they fail to offer continuous generation deemed as an essential part of mainstream energy production.
Jung continues: "The virtual synchronous generator mode is essentially what you need to form a proper grid. It's actually a lot more important than if you have a spinning mass or not, and simply by the nature of the intermittency of these resources, they have an almost take it or leave it kind of generator quality to them that requires additional help in voltage frequency from the grid.
"Whenever you have inverter-based power being generated, you need additional things to compensate for it especially around voltage and frequency.
"One of the key challenges is establishing the right controls and set points to ensure that when multiple assets are forming the grid together they aren't working against one another but toward a common goal. Unless you have the right software delivering the right business model, it's not going to deliver a lot of value."
It's therefore no surprise that for Jung, Greensmith's fifth-generation platform offers more value to a smart island project than the sum of its parts, suggesting that such a system would still be able to deliver value to a project even without battery storage.
Others are seemingly taking on this view, with domestic battery manufacturer Moixa developing the integration software for the Hitachi-led Smart Energy Islands project on the Isles of Scilly, off the coast of the UK.
This project is looking to double Scilly's renewables capacity through both rooftop and ground-mount solar, add 1MW of energy storage and integrate a higher percentage of electric vehicles to the isles.
Working with Hitachi and its Internet of Things platform to use these technologies to balance supply and demand of electricity, Moixa's project lead for the project, Johnathan Linfoot, explains that the key is to ensure as many varying technologies as possible can be controlled under one system.
"Our aim is for the platform to be able to manage, agnostic of device. Our technology really focuses on managing a heterogeneous set of assets and doing that intelligently," he says.
"If you look at the ways to tackle the energy issues around Scilly, we think it's best to look at a distributed smart system because you can ultimately tailor that to exactly what the problem is rather than applying some sort of large network-scale asset to solve the problem."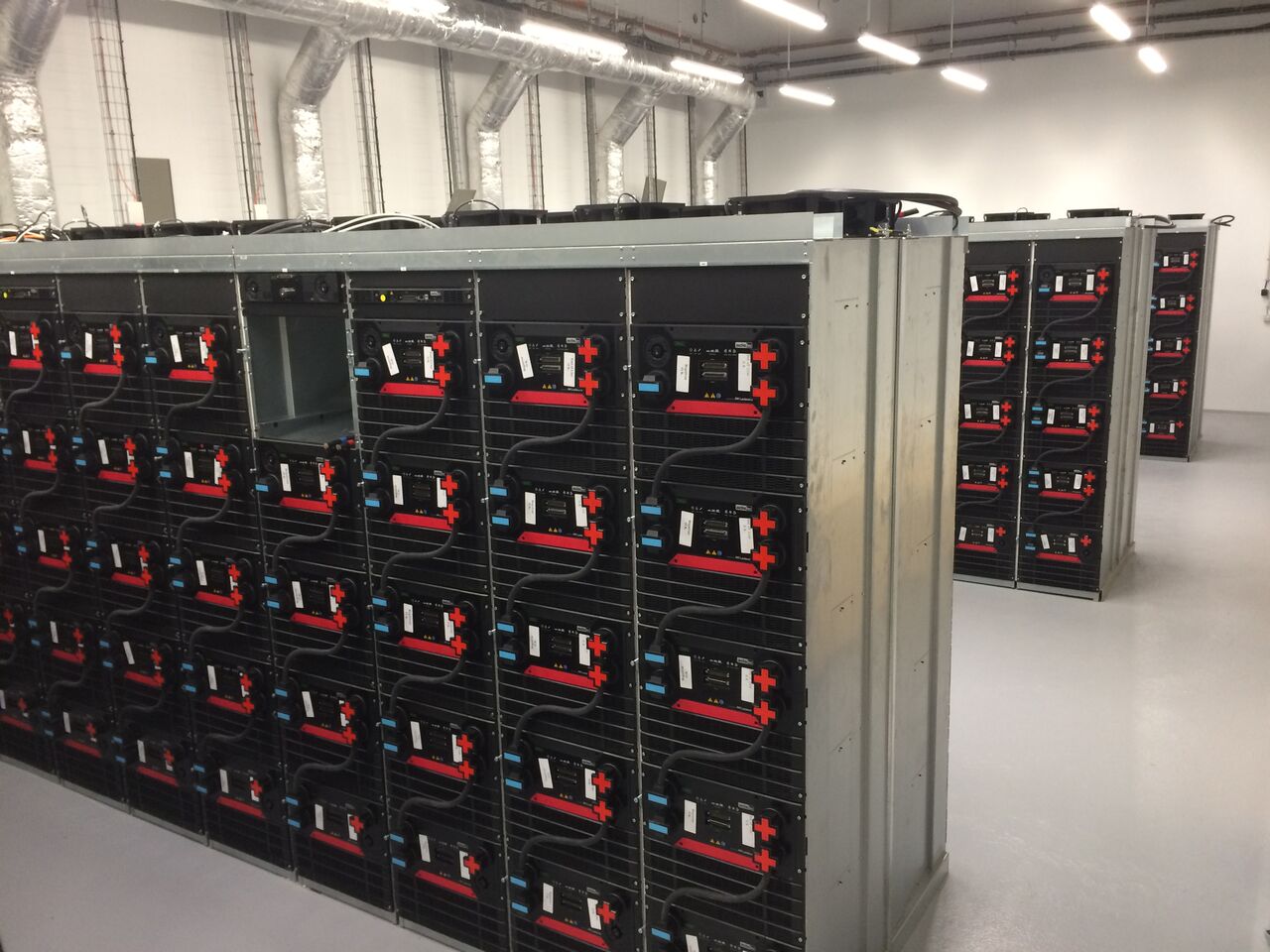 Testing out the future
This ethos is one that will be familiar to anyone involved in planning the energy system of the future, with smart islands offering a glimpse at what the world could look like one day on a macro-scale.
It's no secret then that many of these projects are being carried out with that in mind, with Hitchi's involvement in Scilly predicated on its future plans for smart city applications.
Taibi says: "They are indeed living laboratories for testing technologies that are not possible to test in a large continental system in the way that you can do it in an island.
"There's a lot of need for system integration not only in the island systems, however you can test it better there in a system where you leave the hardware to operate in the real world, often in harsh environmental conditions."
How this can be applied in the future is not yet clear, but with cities around the world implementing their own renewable energy, storage and carbon targets, it's not out of the question that these metropolises could use the technologies being applied on islands to become islands themselves.
"Cities are at the moment one of the hot topics for the energy transition. [If] you want to start having the possibility of operating the city as an islanded power system, with the distribution system disconnecting from the transmission and running stand-alone, for instance in the event of extreme weather events, I see a convergence between islands, energy access in off grid systems and cities," Taibi concludes.
For Jung, the question remains – why stop there?
"The US is an island too and I think we'll see a time when control platforms are going to increasingly integrate the different control systems that grid operators are really not only contending with but are challenged by right now, because they're not getting maximised orchestration of these resources.
"There's also a desire and need for grid operators in many parts of the world to select one common platform so they can almost plug and play these different assets on the grid, including network assets. I feel like that's what we're getting to and is what we continue to invest in."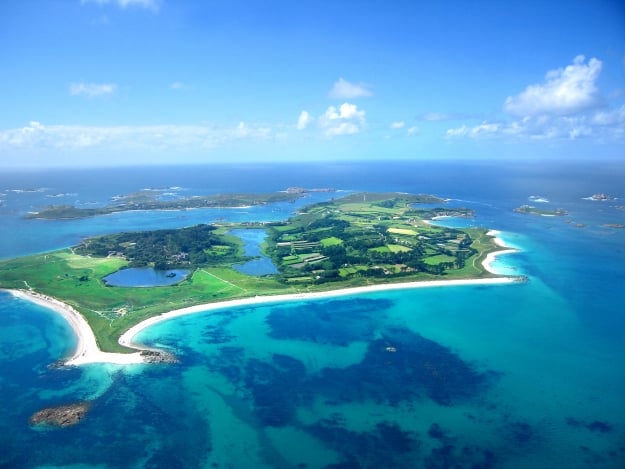 CASE STUDY #2: ISLES OF SCILLY
Key facts
Doubling renewable capacity to 449kW through the addition of rooftop solar and two commercial-scale solar arrays, at least 1MW of storage added across households, V2G charging a large storage solution.
Its goal is to provide 40% of electricity demand using renewables, to cut electricity bills by 40% and for 40% of vehicles on the islands to be electric or low-carbon – all by 2025.
Status – software development underway alongside consumer engagement
Hitachi gave PV-Tech Power an update on breaking new ground:
PV Tech Power: What are the specific benefits to island inhabitants of transitioning to a smart energy system?
Hitachi: The expected outcome of the Smart Energy Islands project is to enable the more efficient use of locally produced energy with home batteries, electric vehicle management and smart heating technologies matching supply with demand.
The Smart Energy Islands project will be installing solar PV arrays this summer on the islands. When these are connected to the internet, communications and data will combine to allow a much more intelligent use of energy resources. The benefits will be shared through a community venture, which will offer an energy tariff to islanders and reliance on mainland power and local energy costs will be reduced.
What is the importance of a high-level software platform using IoT, machine learning or AI in bringing these together?
At the heart of the Smart Energy Islands project is a simple idea – that an Internet of Things (IoT) platform for the Isles of Scilly, which will respond digitally to balance electricity demand and supply, will enable the more efficient use of locally-produced energy.
The Internet of Things platform will monitor electricity loads in houses and businesses, as well as electric vehicles, home batteries, smart heating technologies and other infrastructure, to optimise local energy use. Without a solution like this, the Smart Islands' ambitions could not be met.
What are the lessons Hitachi hopes to get out of the project and how are they likely to be applied?
The Smart Islands Programme aims to improve buildings and public infrastructure on the islands with additional energy generation and a community venture to channel the benefits of local energy generation to consumers. The community venture will facilitate the wider rollout of renewables, energy efficiency and smart energy technologies on the islands.
This article first appeared in 'Storage & Smart Power', a dedicated section of the quarterly journal PV Tech Power, contributed and commissioned by the team at Energy-Storage.news. You can subscribe to the technical journal, aimed at the downstream global solar PV industry, for free here (subscription details required), while many of the 'Storage & Smart Power' feature articles will also be made available on this site, at the 'Resources' page first and later in the 'Blogs' section.