Well, this calendar year is almost finished and Solar Media Towers will shut down for a short break between 25th December and January, but we're already looking ahead to a New Year – a New Decade – of the energy transition.
There will be a lot to look forward to, but we think the direction of the industry in the 2020s that will make the most impact worldwide will continue what we've seen in 2019: smart solar, and smart energy storage.
This article requires
Premium Subscription
Basic (FREE) Subscription
Enjoy 12 months of exclusive analysis
Regular insight and analysis of the industry's biggest developments

In-depth interviews with the industry's leading figures

Annual digital subscription to the PV Tech Power journal

Discounts on Solar Media's portfolio of events, in-person and virtual
Or continue reading this article for free
Last week we published news via our excellent UK-based channels that a subsidy-free solar farm, including battery energy storage, has been completed and touted by developer Gridserve as a trailblazer towards national policy targets to go net zero energy by 2050.
While the challenges ahead seem steep, in the grand context of technology development, Moore's Law and all that other good stuff, net zero by 2050 really doesn't seem as much an ambition as something that we should all reasonably expect, but of course, the bigger picture doesn't always allow for logic to win.
Thats's why in the first Guest Blog entry under the #SmartSolarStorage2020 theme from Energy-Storage.news and PV Tech, from NEXTracker CTO Alex Au, directly tackles the issue of why power plants today are just not as smart as they should be.
In real life, Alex is known for passionately arguing that we shouldn't get complacent about the success of solar today if modern power plants can't overtake the old. Following one such conversation in a parking lot this year at Solar Power International in Salt Lake City, we thought it best to let him take the mic on this one. This blog lays out the framework for a series that the NEXTracker co-founder will continue through a series of conversations with leaders and experts in the industry.
You can follow and use the #SmartSolarStorage2020 hashtag on Twitter and other social media channels and join the conversation!
The most challenging decade yet is upon us
While it's been a phenomenal year for Energy-Storage.news, with more than a million of you visiting the site, that's perhaps just a broader reflection of the success of the energy storage industry – but also a clear indicator that the urgency of fighting climate change means more people than ever are recognising: there must be solutions amidst what seems like otherwise almost-always bad news.
Thanks for supporting the site throughout 2019. From our readers, you are the reason why we do what we do, and thanks too to the experts and industry folk that have contributed insights and content that give our readers an unparalleled, credible, direct connection to the heart of the energy storage space.
We'd also like to give a quick thanks to our sponsors and advertisers this year, including Solarwatt, EDF and Wartsila, as well as all of our supporting partners and contributors including those that probably helped the most in terms of editorial insight, interviews, podcasts and other fun stuff, including Kiwi Power, SolarEdge, Fluence and NEC among many others.
Last but not least a big shout out to all the analysts, consultants, legal and regulatory, trade group and industry and climate advocates for both their tireless work and the generosity with their time that many of them show us, despite the increasing urgency of their day-to-day work.
We always welcome feedback from our readers and you can always write to us via info@energy-storage.news, or Twitter (@energystoragenw) and look out for our annual survey soon, which will help us to help you throughout 2020. Don't forget of course to subscribe to our newsletter to get the news and views direct to your inbox twice a week on Tuesdays and Thursdays.
While it's been a challenging year in many ways – and the most challenging decade in human history may well be upon us – in terms of the climate fight, we're also confident that the solutions and people to solve them are also stepping forward. We look forward to helping in any way that we can, through our work in the industry.
2019's biggest stories: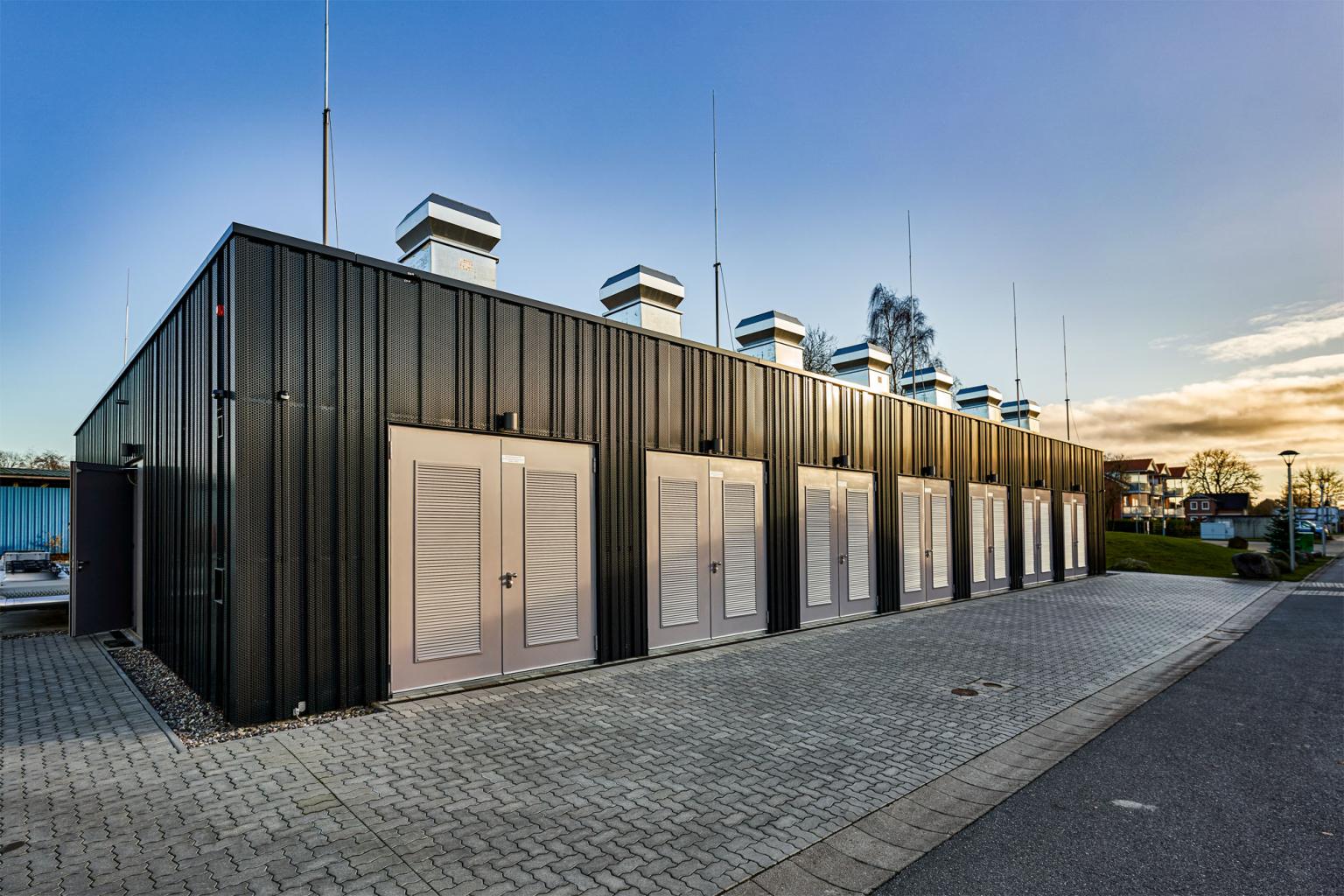 The most-read news stories on the site, as they happened.
1. German town disconnects from grid, goes 100% renewable – for an hour – 5 December 2019
An entire town in Germany with a population of just under 8,000 people is going 100% renewable during 2020. A 10MW / 15MWh battery system not only generates income through providing grid services but also helps integrate enough solar to boost Bordesholm's 75% renewables dependency as of 2019 to fully renewable during 2020. Our news report on the experiment's hour-long trial run was the most popular news story of 2019.
2. World Bank offers renewables supply chain support, 1000% demand increase for lithium expected – 3 May 2019
A World Bank funding injection of US$50 million was hardly the institution's biggest loan, but the report that funding announcement accompanied spelled out some big picture realities for the battery industry. Notably, that cobalt demand could rise by nearly 600% and lithium by close to 1,000% by 2050 – and this was in May even before the announcement of net zero targets in the UK and elsewhere and numerous gigafactory announcements in the US and Europe.
3. Lockheed Martin locked onto 2020 flow battery launch – 25 November 2019
Long-awaited is a pretty apt description, but a big player like Lockheed Martin doesn't mess around before it brings a product to market. The company has already executed projects in the US with its Gridstar Lithium product and aims to take that global, while the long duration counterpart, Gridstar Flow, is being prepared for serial production to begin during 2020. With the battery's chemistry still under wraps, company business development VP Dan Norton was nonetheless happy to give Energy-Storage.news a progress update on the aerospace and defence company's flow battery production plans.
4. Lithium batteries: far more widely recycled than second-hand statistics imply – 5 July 2019
The supply chain topics alluded to in the World Bank report above, also speak of the need to create a circular economy approach to lithium batteries. Consultant Hans Eric Melin at Circular Energy Storage, reported back from exhaustive research and analysis that in fact, that is already beginning to happen. While many in the west seem to enjoy using China's rapid industrialisation as a smokescreen to mask their own lack of ambitions on climate change, they overlook the fact that China is also a global leader in renewable energy. And so it is with batteries, and battery recycling, Hans Eric said.
5. German storage system proves batteries profitable without subsidy – 20 May 2019
As with our number one story, top story #5 is a simple tale of an energy storage system in Germany proving that as of now, it's not the low carbon sector of the energy industry that will need all the help it can get to survive. Cremzow, in the state of Brandenburg in Germany celebrated the switch-on of an unsubsidised 22MW energy storage system project delivered by wind power developer Enertrag, battery storage company Leclanché and Enel Green Power to join the grid-balancing primary control reserve market.
There's been real highs and some real lows, both within the industry and in the broader context of climate change and the energy transition. You can read the top stories in solar PV this year collected over at PV-tech.org. A real highlight of our year at Energy-Storage.news was the summer's Energy Storage Special Report 2019, which first appeared in PV Tech Power and collected together some of the most respected voices and prolific companies in the industry for a series of feature articles and technical papers that you can download in full and keep as a PDF at the following link. With 10 full length pieces, it'll certainly keep you busy over the holiday period and charge you with fresh juice ahead of 2020!