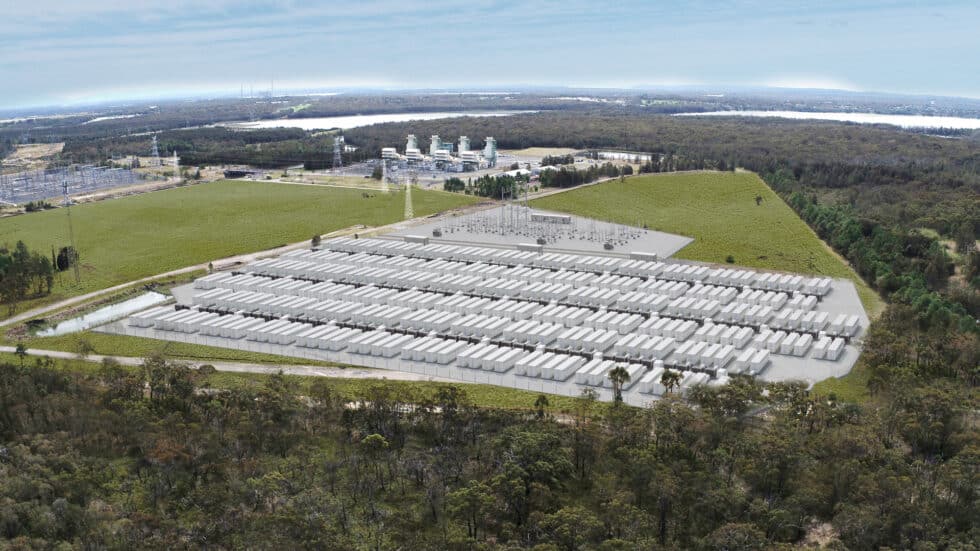 Powin Energy will exceed US$1 billion in 2023 revenues, has 'big plans' in the balance-of-system space and could become 'the biggest energy storage platform in the world', president Anthony Carroll claims in a sometimes-provocative interview.
Energy-Storage.news caught up with the exuberant Carroll at the Energy Storage Summit USA in March this year. He was appointed to the new role at the global battery storage system integrator in October last year after six months as chief revenue officer.
This article requires
Premium Subscription
Basic (FREE) Subscription
Enjoy 12 months of exclusive analysis
Regular insight and analysis of the industry's biggest developments

In-depth interviews with the industry's leading figures

Annual digital subscription to the PV Tech Power journal

Discounts on Solar Media's portfolio of events, in-person and virtual
Or continue reading this article for free
In the following interview, he discusses his new role, Powin's role and scale in the energy storage market, augmentation, the Inflation Reduction Act (IRA), the company's big strategic priorities and challenges, and more.
During the discussion he made several eye-grabbing statements and claims. He said the firm is already in the top three system integrators alongside Fluence and Tesla by MWh of contracted orders, has the potential to become the largest, and that he wants to "either own, think of or buy" the "next cool thing" in energy storage technology.
Some of the following comments have been included in coverage of Powin's recent project and battery supply announcements as well as thematic articles on the new standalone investment tax credit (ITC) from the two-day event in Austin, Texas (hosted by our publisher Solar Media).
Prior to Powin, Carroll was at wind turbine firm Siemens Gamesa, following longer stints in energy- storage-focused roles at Schneider Electric and eight years as CEO of Power Electronics, one of the world's largest solar inverter manufacturers.
Energy-Storage.news: What are your responsibilities as President?
Anthony Caroll: My position was created primarily to ensure that the customer facing part of the organisation and the strategy were aligned. One thing that we discovered growing in the industry, and especially looking at who our large competitors were, is that customers felt really disengaged when trying to work with us, because of how crazy the market is.
Customers felt they were just being handed over from one supplier to another, and even inside one supplier, they were talking to the salesperson, who would then be handing them over to contracting, who would then be handing them over to projects, projects would hand them over to services. They did not have one feeling of being part of an organisation rather than different silos as their projects went through the process of being built into battery storage systems.
So we decided we would put all that together and create what we call the CX or customer experience organisation and that is all under me. So when a customer talks to me, they know that I can make commitments from pricing right through to the entire service plan for the site, and I think it makes a difference.
We don't have that many customers, we have maybe 20 but they're all huge companies and they have to talk to the President, the person who can make decisions.
You don't have a chief revenue officer or a chief operations officer or a chief service officer that could eventually not be aligned on what a customer needs or how to treat a project or a customer. Here, it's all one group.
It's a very customer-facing role, plus strategy. So that's the basics. Fundraising, strategy, M&A: the basic stuff.
How has the role of system integrators like yourself changed in the last five years?
Five years ago, I would have said that Powin is testing cells to make sure they work and they degrade the way we say they do. At that time most people knew nothing about stationary storage and it was all about, 'how are these assets actually going to perform? How are the batteries going to respond? How are we going to commission them?'
We're past that technological barrier. Because there's so many operational sites, we know what works and what doesn't. So today, it's more about how can we build the massive amount of storage that we know the world needs with a very flexible approach. And that is the power platform approach. We have five cell vendors, we have five factories, and we are the connecting tissue for all of that from BMS, EMS, the inverters, the power plant controller, we've created the Powin ecosystem.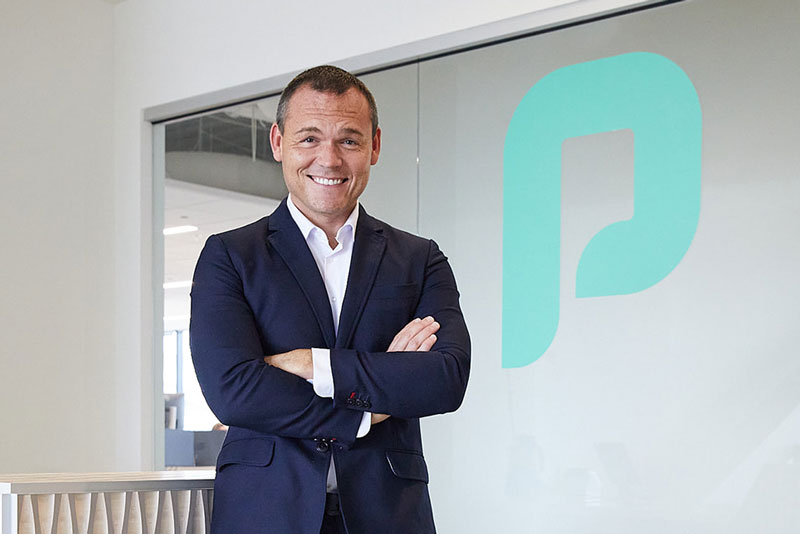 So what do people want? People want a good price, for you to be on time, and for the system to work. It's not that complicated. Today, we put together the parts of the puzzle more efficiently and offer a superior product.
We want to be the only company that our customers interact with on these projects and it's really a game changer. I know from my previous roles how frustrating it can be to buy from different providers and make sure it all fits together.
What is your scale?
Our accessible pipeline is about 40GWh. Our backlog, which means our contracted projects for which we've taken downpayments and will absolutely execute on, has gone from US$500 million in bookings in 2021 to US$2.2 billion in 2022.
I would be happy with going into linear revenue growth of 20-30% revenue growth a year going forward, though we might double this year. Powin works on partnerships and not RFPs. We'll grow as much as our partners want us to grow. We worked on the recently-announced Australia project with Blackrock for a year.
Our lead time is 12 months so this year we'll be targeting the bookings for last year. We're going to be over US$1 billion in revenues in 2023, I can say that for sure.
(He has said in previous interviews that the 2022 figure was expected to be US$600-700 million. Fluence's financial year 2023 revenue guidance offered back in December is in the range of US$1.4 billion to US$1.7 billion, while Tesla does not break out its energy storage revenues separately – Editor's note)
Augmenting existing systems is something companies like yours need to increasingly think about. How do you think about augmentation?
The first thing about augmentation is no one knows what technology is going to be around in 10 years. It'll most likely be something much cheaper and cooler, so for people to say we'll replace like-for-like that far ahead is science fiction, though people still say it.
So the first thing to ensure is that the people you originally bought from are still in business in 10 years for a start, and that's not even about size. And you need to ensure they are still delivering the system in 10 years time, and that is where being a platform company rather than a product company becomes important. A product company may choose to do something different. Powin will still have the hardware, the software and the platform and we'll just pick whatever other technology to plug in and make it work in the platform.
But in the near-term it must be challenging with how quickly the technology is changing?
You're right but one very nice thing about the IRA is that we're getting many more customers augmenting at the initial part of the lifetime of the project and not seven years from now. The ITC means that people are investing more upfront in those batteries whereas before people were trying to divert costs as much as they could. We're seeing both approaches to augmentation play out.
Augmenting in 7-10 years means leaving space for those new ones, so it's less efficient in its design, and also the battery and inverter technology will change. I can guarantee you that the inverter technology in 7-10 years from now is not going to be what it is today.
We're also seeing customers who are concerned about delivering that power seven years from now, and they will give you a service contract under which you're obliged to deliver that power seven years from now.
I think the IRA and its ITC are going to incentivise people just to sell more batteries at the beginning of the lifecycle. I think that there are going to be new companies and new businesses coming up with very tailored plans to augment systems for suppliers that don't have a platform like we do so they're basically stuck with just more batteries and companies have to come in to figure out how to add batteries into these sites. I think that's going to be a real market years from now.
Briefly comment on your planned new US production facility?
I can't give more information on the facility but can guarantee it will be added to existing capacity, and our combination of domestic and contracted manufacturing gives us the flexibility we need in the market.
What have been the benefits of using OEM partner Celestica's facility in Mexico? 
Working with a company of their size has allowed us to scale. We have land and transportation to the US and Mexico, and they are very experienced with building similar equipment to ours.
We've heard that the lack of clarity on aspects of the new standalone ITC has delayed projects. What are your thoughts on this and the Inflation Reduction Act generally?
We did see some projects cancelled before the IRA which then came back after it was passed. The second thing is that customers were having a much stronger interest in the reliability, performance and service agreements for projects. My take on that is because of the IRA's ITC there is a real interest in the asset and its performance through its lifetime.
Rather than just build the cheapest project out there and then flip, I really think it changed people's mindsets by creating a framework for people to see energy storage as a 20-year asset. Because of the long-term investment that the US and other governments around the world are committing to the technology. It has also meant some of the investors that were sitting on the side previously have come into the space.
However, there are two parts that are still being worked out. One is the real role of the financial institutions and how that overall process is going to work, and two, what does it really mean to get local manufacturing? The wording around that is still unclear. The percentage, the labour, the infrastructure etc. But as a privately owned company, I can also tell you the interest that investors have and have had in Powin has increased greatly.
The IRA is the validation of the long term support in this entire industry. That's what I think is the most important value.
What are you big strategic priorities going forward?
One is to continue to guide the industry along with our competitors, who I admire. Myself and other leaders in similar positions need to make sure the industry continues to grow and understand the challenges that we're trying to fix, because that's going to be really important, long term, to make this work.
Powin is now one of the three largest ESS integrators on the planet with Fluence and Tesla by MWh backlog, i.e. contracted projects for delivery.
I have zero doubt that we have the potential to be the biggest energy storage platform in the world.
The third one is to continue to grow the Powin ecosystem. There are a few parts of the ecosystem that could still grow. We could grow into artificial intelligence and modelling cell data to predict future performance. We can also grow into the balance of system area like transformers and other parts of the balance system that we could potentially invest in. We've got some big plans there so watch out for announcements soon.
And your biggest challenges?
The international stability question is interesting. Until we can increase our lithium carbonate production outside China there will be valid global concerns about how much it's concentrated there. Same with cells but we have partners who are deploying lots of capacity outside of China.
Grids are getting more complex, energised and decentralised and that is also a major challenge.
It's a cliché but global warming is a huge challenge too and governments need to come in with real solutions and not expect private companies to do everything.
Operationally, talent is the number one challenge. It takes really high EQ, IQ and hard work to scale a company in this industry. Managing growth is another because you're constantly scaling up and you need to validate new vendors and suppliers.
We have no concern around our LFP technology. If anything, I want to make sure that if somebody comes up with the next cool thing I want to either own it, think of it or buy it, so I don't get outsmarted by another company.