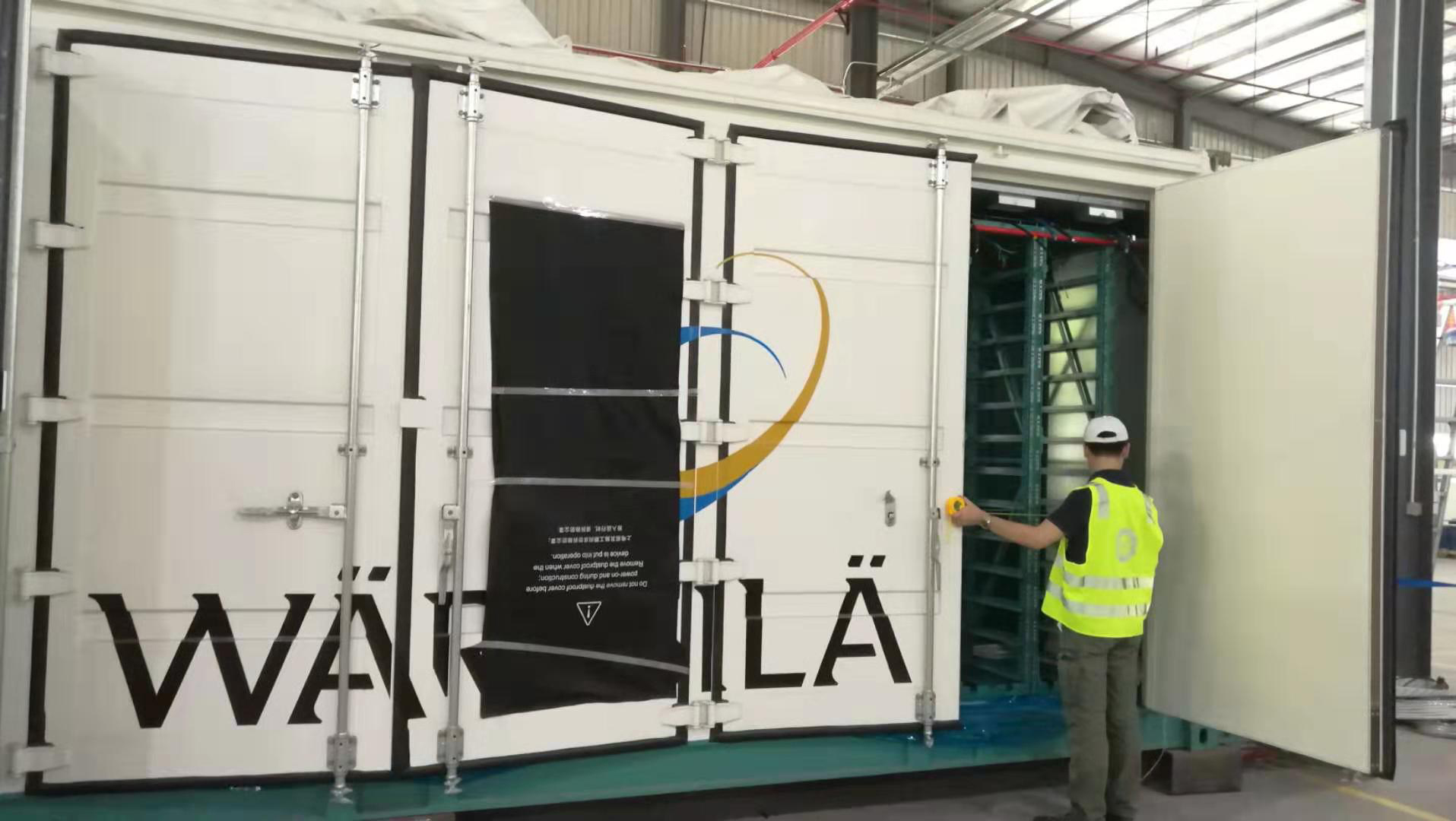 An Ontario college will use a large-scale lithium-ion battery system from Wartsila to "minimise" its Global Adjustment Charge (GAC), the Canadian province's means of paying for grid infrastructure as well as green energy policies that can constitute as much as 60% of monthly electricity bills.
Alectra Energy Solutions, an energy solutions subsidiary of local utility, Alectra Utilities, has signed a deal to procure the 2MW / 5.4MWh battery energy storage system for installation at Georgian College, near Lake Simcoe in the Canadian Province. A Wärtsilä representative said the project could save the college CAN$500,000 (US$356,250) or more in long-term energy costs.
Ontario's Global Adjustment Charge (GAC) policy was first established in 2005 and essentially charges electricity customers for monthly periods of highest energy consumption. While residential and small business customers are charged on a time-of-use basis each month, charges for larger consumers such as those categorised Class A (peak loads of between 1MW and 5MW) are assessed based on how much their peak load contributes to Ontario's top five system peaks, according to the grid operator, Ontario Independent System Operator's (IESO) website.
While the Ontario Green Energy Act of 2009 that supported the rollout of the Global Adjustment has been largely repealed in 2019 by the province's Minister for Energy, Northern Development and Mines, regular readers of this site will have noted that the GAC policy itself has lead to big opportunities for behind-the-meter commercial and industrial (C&I) energy storage in the past few years.
C&I energy users are able to charge batteries either from low-cost onsite distributed generation such as solar, or by calculating or forecasting when demand will be lower and charging batteries at those times. Then, when the grid demand is peaking, or expected to peak, the batteries discharge and thereby reduce the amount the facilities or business use from the grid. Reducing peak demand reduces strain on the grid during these times, when fossil fuel power plants such as gas peakers are called into action to meet that demand.
"Ontario is committed to achieving a sustainable power supply and conforming with this objective by seeking a zero-emissions solution was important to us. The Wärtsilä energy storage solution will help to significantly reduce the college's electricity costs while supporting Ontario's climate change mitigation strategies," Georgian College VP for student success and corporate services, Angela Lockridge, said.
Finland-headquartered technology provider Wartsila emailed Energy-Storage.news about the latest project for Alectra and Georgian College. The 2MW / 5.4MWh system will use Wartsila's Gridsolv energy storage architecture, which comes with pre-installed lithium-ion battery racks, inverters, controllers, wiring and other components. The company claims the standardised nature of the equipment solution can reduce costs by 30% over more bespoke solutions.
Wartsila, which is perhaps best known in mainstream circles for gas engines and turbines, but also claims it is helping chart a pathway to a 100% renewable energy system, acquired prolific US energy storage system integrator and turnkey provider Greensmith Energy in 2017. Key to that deal – and to subsequent projects – has been the inclusion of Greensmith's GEMS energy management software platform. The GEMS platform is what enables the system to charge the batteries smartly to limit grid consumption, as well as responding to energy price fluctuations and use the batteries to arbitrage between times of higher and lower cost.
In the current situation, energy system demand is relatively flat across much of the world during the COVID-19 lockdown, or shelter in place, meaning opportunities in the short term for managing peak loads might be more limited than during business-as-usual. Wärtsilä said its system will be delivered to the project, installed and commissioned by autumn 2020.
"The system will be used in Ontario for effective power management. Managed by our advanced GEMS software, it is a highly efficient means for controlling demand charge type costs. By responding to Global Adjustment peak discharge events to cover the load, the system will deliver significant economic and environmental benefits to the customer," Risto Paldanius, Wärtsilä director of business development in energy storage and optimisation, said.
Solar Media's new Digital Summits series has been launched to provide critical market insights, intelligence and networking opportunities to maintain our industries' momentum. Running throughout May and June, the Digital Summits will deliver the full live event experience to your own home.
Energy Storage Digital Series: 11-15 May. See here for more information on how to take part