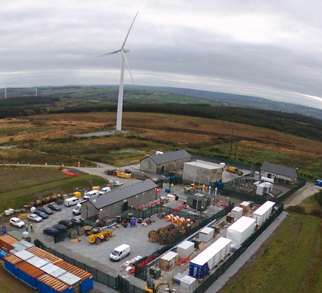 Norwegian state-owned energy company Statkraft is to provide market access and trading optimisation for battery storage assets being developed by RWE in Ireland.
The battery storage assets – with a collective capacity of over 68MW – are to provide rapid frequency response and reserves to the national electricity grid in the event of a sudden drop off in generation or supply, as part of Irish transmission operator EirGrid's DS3 system services programme.
Statkraft has its own battery storage, Kilathmoy, contracted with EirGrid through the DS3 flexibility market, completing its 11MW project in January 2020.
The company is to also trade RWE's battery storage assets – located in the Dublin and Monaghan counties – in the wholesale energy markets.
To read the full version of this story visit Current±.
Solar Media Market Research is hosting a free webinar, Trends and opportunities in UK and Ireland battery storage, with Scottish Power's Head of Project Management Tony Gannon and our Lead Storage Analyst, Lauren Cook, on 16 February. Register here.