Dear readers,
We've arrived at Day One of Smart Energy Week – hosting Solar Power International and Energy Storage International in Utah.
This article requires
Premium Subscription
Basic (FREE) Subscription
Enjoy 12 months of exclusive analysis
Regular insight and analysis of the industry's biggest developments

In-depth interviews with the industry's leading figures

Annual digital subscription to the PV Tech Power journal

Discounts on Solar Media's portfolio of events, in-person and virtual
Or continue reading this article for free
PV Tech senior news editor (and founder) Mark Osborne and I are marching around the show seeing what we can find. It has not been disappointing – just a couple of hours into the show and I've decided to collect some of my observations, before it's all over in a blur of activity:
Massachusetts is the (other) place to be
You've probably noticed from our recent coverage that there's been a lot of activity in New England, particularly around markets for wholesale services through the regional ISO (Independent System Operator). After market seeding milestone projects from the likes of NEC a year or two back and more recent activity from all manner of parties, the buzz on the show floor is that in addition to that ISO programme which makes all of New England an interesting prospect, state-specific policies like Solar Massachusetts Renewable Target (SMART) make Massachusetts the place to be right now. Until the next state implements a bigger or better programme, I guess.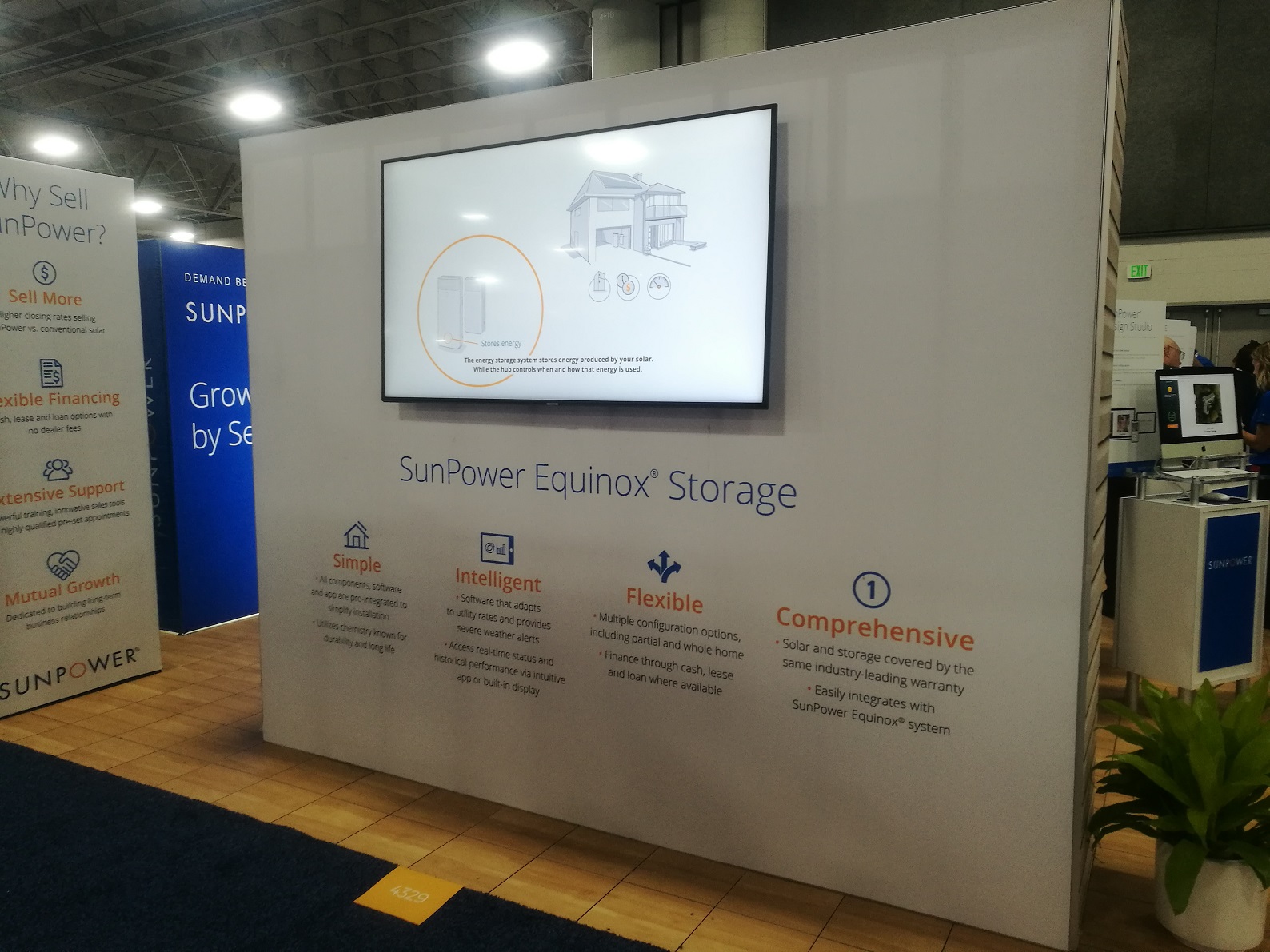 Lithium-iron phosphate could dominate utility market
One major developer of utility-scale energy storage told us that battery chemistry is still the big topic. The source, who we won't name for now, told us that over the past couple of years, batteries of the type more commonly used in electric vehicles have been deployed in stationary storage applications, but this has been a difficult trade-off in terms of safety and acceptance.
Accordingly, many utility requests for proposals (RFPs) are emerging that mandate the use of lithium-iron phosphate (LFP) battery chemistries for grid-scale applications in the US. Energy density and therefore physical footprint (literally how much space the bttery system requires) are less important for utility-scale, the developer said. While for residential use – and of course for EV applications – nickel manganese cobalt (NMC) may be more than suitable, the developer told us that in the wake of reported thermal events around the world, many utilities and grid-planners are taking the safer bet.
Battery utilisation
The same developer told us that with the available applications and services for batteries, there's a common trend to slightly overbuild battery storage projects, not just because of guarantees that need to be made on battery lifetime, but also with the anticipation that the future will see battery energy storage systems (BESS) need to become more versatile to capture all the possible opportunities. That said, a presentation from inverter maker SMA highlighted that many of the possible business cases around more versatile battery systems are a little vague – but are in development and will reach maturity, sooner or later.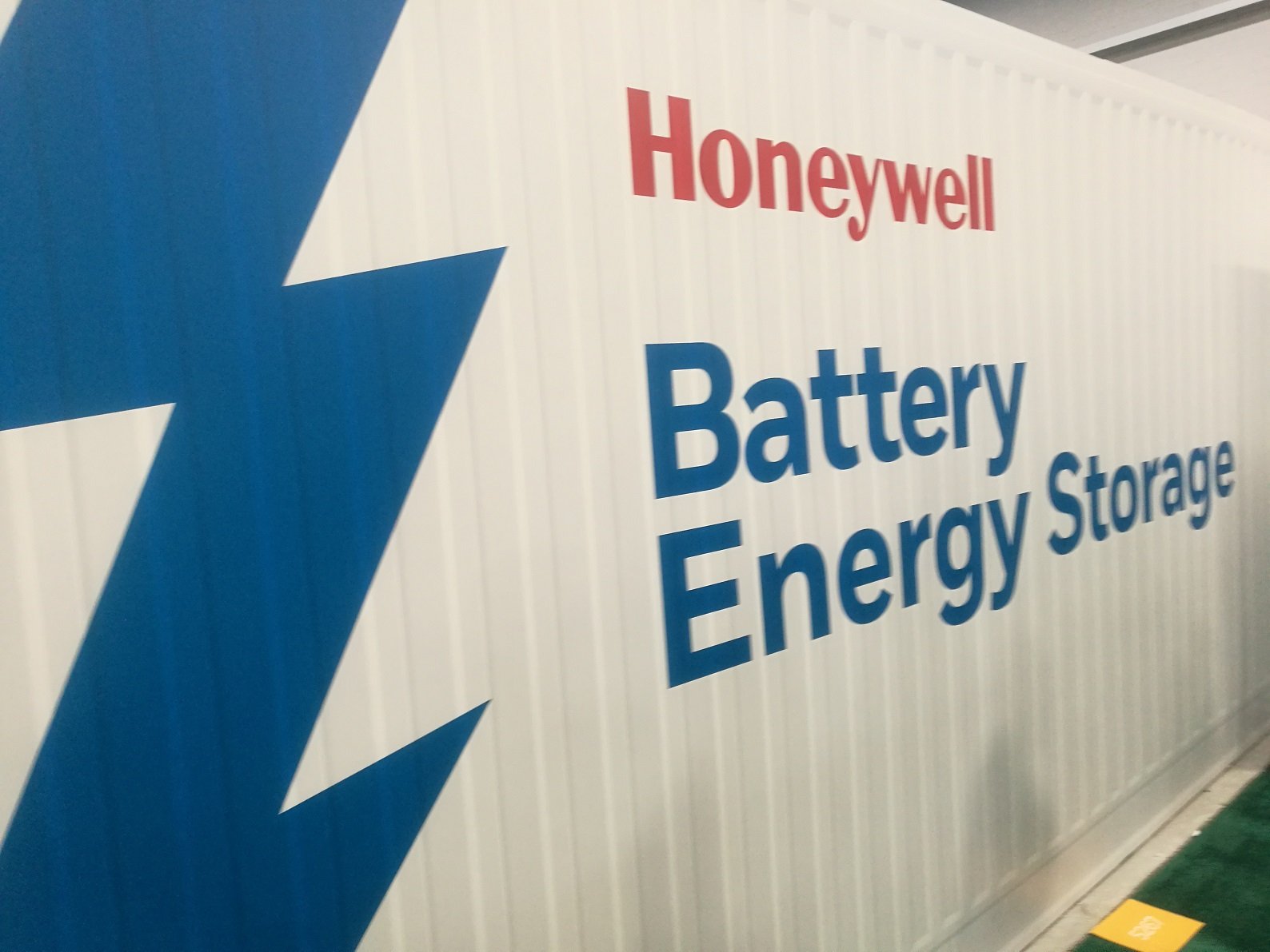 Grid planning and DER
Obviously, the more renewable energy creeps and then leaps onto grids the world over, the greater the need to incorporate smart planning into the overall network. A panel session this morning hosted with National Renewable Energy Laboratory (NREL) expert Kristen Ardani basically looked at how this is changing, and the tools available to planners. Interstate Renewable Energy Council (irec) representative Sara Baldwin told the gathered crowd that the deployment of DER (distributed energy resources) needs to scale with the demand for the services they provide, and services they may be called on to provide in future.
Products
There's just not time to write up every product press release we get – even the interesting ones – so here are just a few that we've been sent in the run-up to the show:
Panasonic – home energy storage
The Japanese company's US division just launched a modular battery system for the household, scalable from 5.7kWh up to 34.2kWh, including both AC and DC-coupled options. The new system, Evervolt, comes with a 10-year product and performance warranty and is designed to accompany the Panasonic HIT range of high efficiency solar modules in a total home solution configuration.
Generac – home energy storage
Pika, the US inverter company partnered with Panasonic on the latter's range at last year's SPI, has since been acquired by backup power systems specialist Generac. Generac has also acquired energy monitoring and control technology company Neurio Technology. Under the parent brand, Generac is now launching PWRCell, a fully-integrated lithium-ion solar-storage technology for the home that comes with 8.6kWh capacity, expandable to 17.1kWh.
Nikola Power – software tools for developers
SPI (and ESI) is a developer-heavy show. We've already met representatives from numerous big developers moving into batteries, some faster than others. Nikola Power has launched software modelling tools that "help project developers take energy storage opportunities from development to deployment". This includes analysis tools to help design and operate systems optimally, as well as an energy management system (EMS).
Natron Energy – data centres
Sodium-ion battery energy storage company Natron just announced a deal to power data centres with Virtual Power Systems, a creator of software-defined power plant solutions. There's been a lot of talk on the show floor about data centres and their growing need to add resilient, clean and reliable energy – as well as boosting the value of onsite power with applications such as "micro peak-shaving," mitigating fluctuating load spikes.
Furthermore, Natron claims its sodium-ion battery "can achieve superior power density, faster recharges and longer battery lifecycles when compared to traditional lithium-ion batteries".
Well, to be honest folks, I could carry on with this all day and still be nowhere near finished reporting everything, but we're going to have to go back to walking the beat on the exhibition and conference floor, so I hope there's plenty more to come from me on these and plenty of other topics this week.
Andy Colthorpe
Editor
All images taken by the author and more or less selected at random!