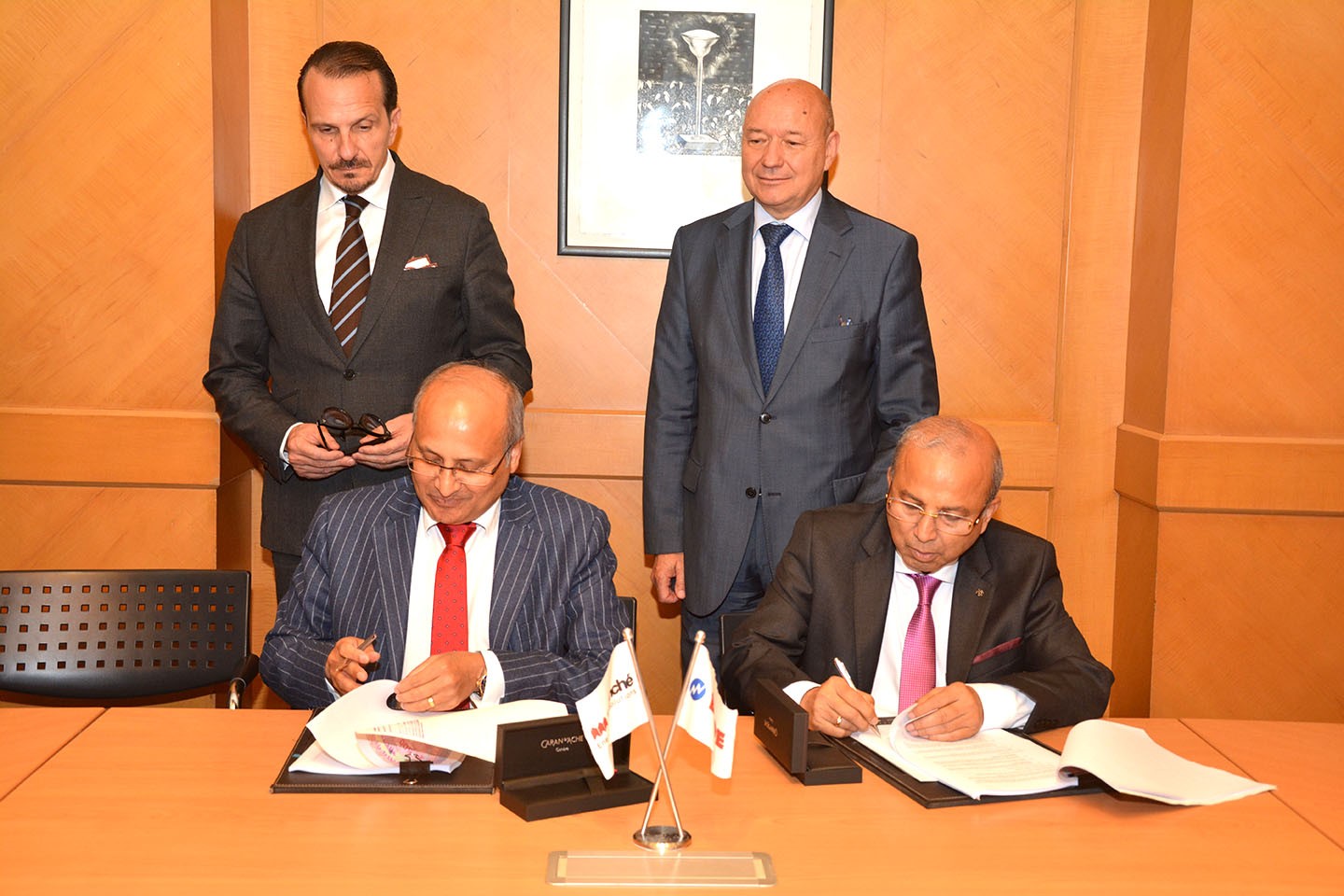 Leclanché and VRB Energy, two providers in very different areas of energy storage, have struck up joint ventures (JVs) intended to assist them in scaling up and hitting new markets, while Ice Energy has netted fresh funding.
Flow battery maker VRB Energy has struck a supply deal with the 'world's largest producer of vanadium oxide'. Covered in the most recent edition of PV Tech Power as one of four flow battery providers at different stages of commercialisation and known in China as Pu Neng, VRB this week announced a "strategic cooperation framework agreement" with Pangang Group Vanadium and Titanium Resources Co. Ltd.
The deal was announced by Sparton Resources, which through a subsidiary owns about 18% of VRB. The remaining 82% is in the control of the I-Pulse group of companies, headed by mining industry veteran Robert Friedland. In the PV Tech Power article, VRB representative Jim Stover said the vertical integration of materials into the company's supply chain would be vital to ongoing cost reduction efforts and scaling up.
Battery and energy storage system maker Leclanché, was announced to be working with Enel on its first storage project in Germany in February and earlier this month netted CHF75 million (US$76 million) from its main existing investor, FEFAM.
The company has now begun a joint venture (JV) with lead acid battery maker Exide Industries, to target the Indian market for EVs and stationary energy storage by building lithium-ion batteries and complete systems for both applications. At a basic level, Leclanché will share knowledge and intellectual property on lithium batteries with Exide, while the latter offers access to an "extensive sales network and brand", Leclanché said.
Long-term funding agreement nets Ice Energy US$40m, Enel supports Italian home storage company
Meanwhile, Ice Energy in the US has netted around US$40 million of funding, with more expected to come, from private equity manager Argo Infrastructure Partners.
Ice Energy makes thermal energy storage units. The company's 'ice battery' uses copper coils to pump cold refrigerant through tap water to make ice, which can be done during off-peak hours. Typically, Ice Bears replace the outdoor condensing units of homeowners' air conditioning systems. Around this time last year Energy-Storage.news reported on a 1MW project the company had been awarded in Nantucket, Massachusetts.
Ice Energy said the funding from Argo is part of a long-term funding agreement, with the initial sum aiding current projects.
"Argo focuses on investing in high-quality, long-duration infrastructure assets. We see the differentiated energy storage technology that Ice Energy has been and will be bringing into service as a perfect fit with today's smarter energy grid needs. These are the type of assets we target for our investors," Argo senior VP Hugh Au.
In other energy storage business news this week, Italian utility Enel has supported Aton Storage, an Italian manufacturer and developer of "innovative systems for the storage of electricity from photovoltaic sources" with a €1.5 million (US$1.5 million) loan.
Through a partnership with Intesa Sanpaolo, an Italian banking group, Enel is seeking to promote "the development of the circular economy and open innovation" through innovation in the energy industry.
Enel X, the company's division supporting innovative distributed and clean energy technologies, will be receiving complete PV-plus-storage systems that Aton has developed, to sell into the Italian market. According to a release from Enel, Intesa Sanpaolo has already put more than €8 million into this innovation 'ecosystem'.