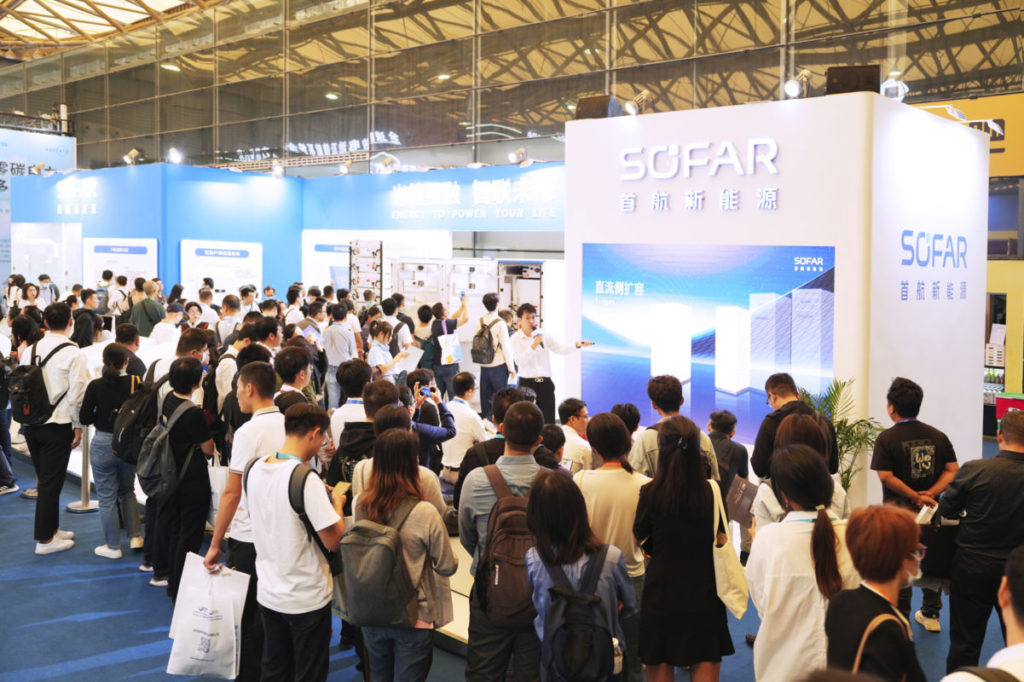 SOFAR has showcased its comprehensive range of solar and storage solutions at SNEC ES+ in Shanghai.
Of special interest to visitors was the debut of the company's EBI 125K/215K-R PCS, with other attractions including the PowerMagic system, specifically designed for the C&I storage sector.
Compared to other solutions currently available, the 125K and 215K PCS has a smaller footprint while delivering higher power output and supporting higher DC voltage. This translates to a 19% and 21% increase in power density, resulting in cost savings and improved efficiency for end-users. In addition, the product features the industry's largest single-machine power design, making it compatible with 320Ah large cells and a variety of system architectures. A modular design and quick-connect terminal plus rack-mounting installation allow for flexible adaptation options.
"SOFAR is proud to be at the forefront of the renewable energy revolution, providing innovative solutions that enable individuals to embrace a net-zero era and make a positive impact on the environment. Looking forward, we will continue with our mission to transform the energy landscape through technological innovation, promoting the goal of carbon neutrality," commented company VP Yu Feng.