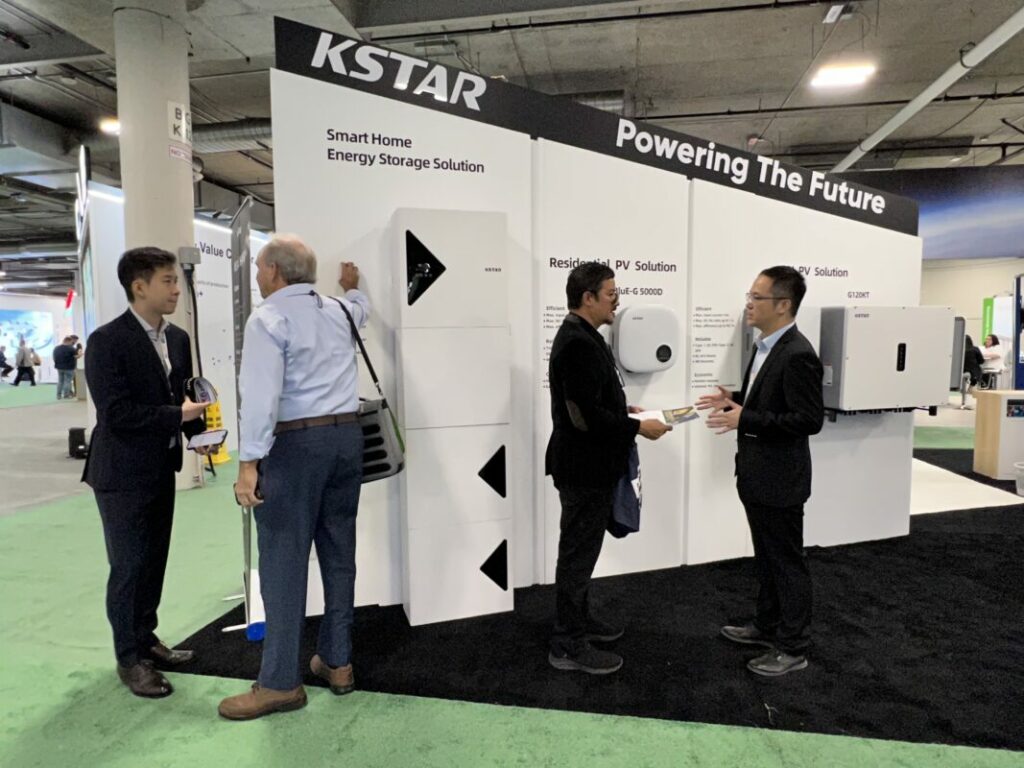 KSTAR has taken part in the 2023 edition of RE+, showcasing its portfolio of PV inverters and CATL equipped energy storage systems.
The company's E10KT-NA and BluE-Pack5.1 are smart residential energy storage solutions powered by CATL LFP battery cells and backed by KSTAR's 10-year performance warranty, their all-in-one design and plug-and-play feature allowing for user-friendly operation.
Also on display at the company's booth was its energy management system, a smart home app allowing remote access for users to monitor energy consumption in real time and set their own preferences.
The high-efficiency and user-friendly BluE-G 5000D, G120KT and KSG-40KT residential and C&I PV solutions also generated significant attention from visitors to North America's largest industry event.