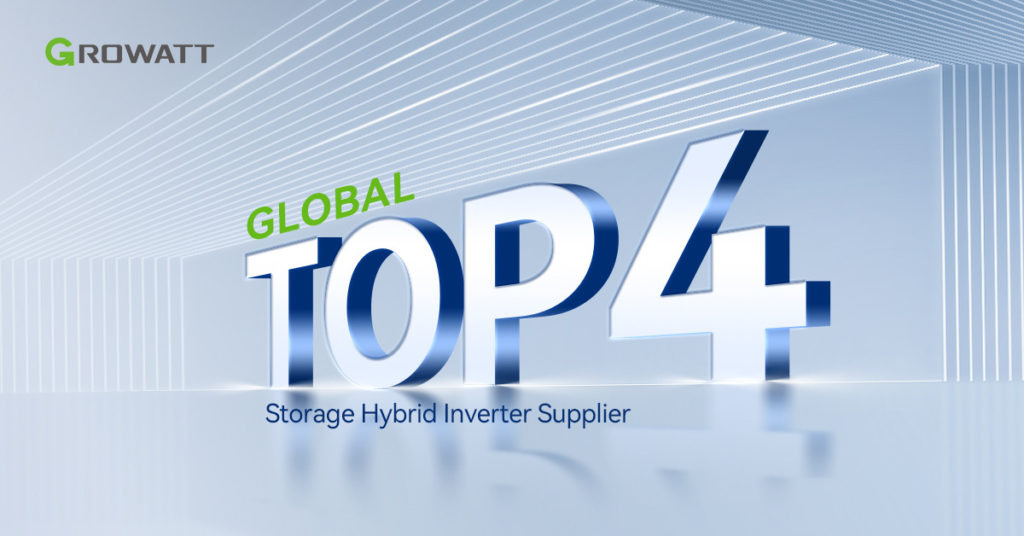 A report from Wood Mackenzie has placed Growatt among the top 4 global storage hybrid inverter suppliers in 2022, with a significant market share of 10%.
"Since our entry into the residential storage inverter market in 2015, we have established distinctive strengths and advantages in this sector, offering hybrid inverters providing powerful functionalities, ultimate safety, high yields and user-friendly operation. Households and businesses across the globe have now achieved higher solar consumption and greater energy independence," commented Marketing VP Lisa Zhang.
Growatt's core hybrid series of "battery-ready" inverters has gained worldwide popularity. The solution was launched with the introduction of the MIN 2500-6000TL-XH in 2019, with the company building upon this success by expanding its product portfolio to include the MOD 3-10KTL3-XH, MID 11-30KTL3-XH and WIT 50-100K-HU/AU inverters, catering for larger-scale systems.
Complementing the inverters are Growatt's battery solutions, among which the APX HV battery, unveiled last year, stands out as a highlight. This cutting-edge product incorporates the latest lithium iron phosphate (LFP) battery technology and offers five levels of comprehensive protection for cells, packs, modules and the entire system. The soft-switching parallel connection technology employed in the battery also optimizes electricity consumption by eliminating energy mismatches, while enabling each module to charge and discharge independently. Flexibility and efficiency for installation and expansion is also enhanced, thanks to its stackable modular design.
"Our vision is to build the world's largest intelligent sustainable energy ecosystem," Zhang continued. "This ecosystem will revolve around solar PV, energy storage and EV charging, supported by intelligent energy management tools. We aim to provide families with a sustainable lifestyle, businesses with high-return operations, and communities with alternative power sources, paving the way for a green future."