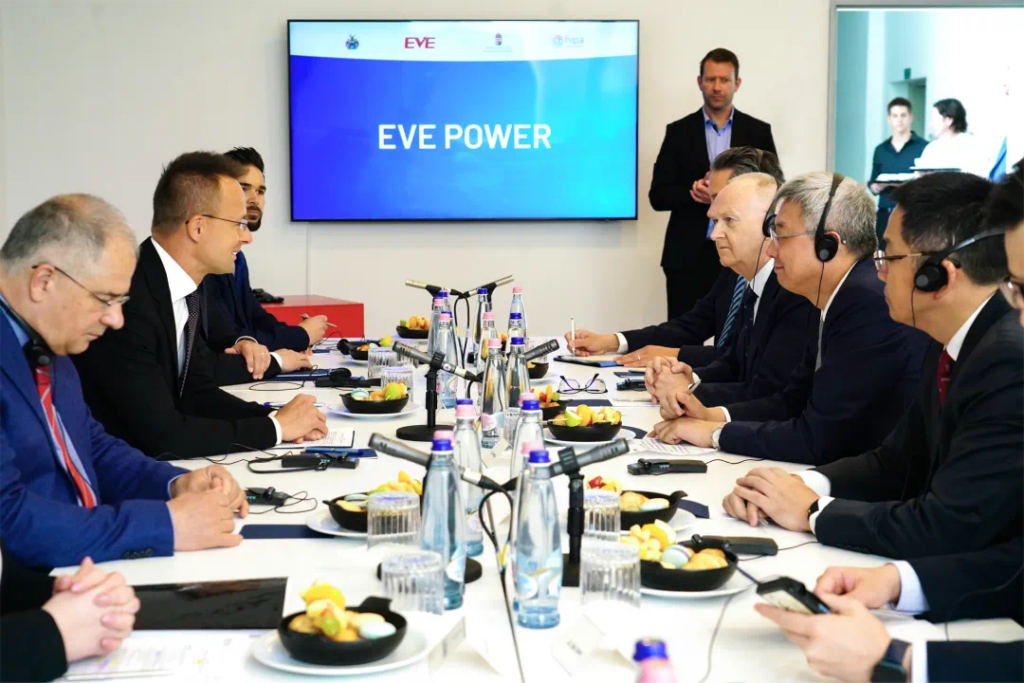 Eve Energy has announced that it is to build a new environmentally friendly battery plant in the Hungarian city of Debrecen to supply battery cells for a yet to be constructed production facility for the BMW Group.
The state-of-the-art factory will use modern technology to produce cylindrical batteries with a total annual capacity of 28GWh and the project, valued at over 1 billion Euros, will employ over 1,000 people on completion in 2026.
EVE Senior VP Alexander Holden commented: "Our company has 22 years of experience in battery cell manufacturing. For us, research into and development of innovative high-tech solutions has always been more important than growth, thus R&D accounts for 8% of our turnover. Our technologies are developed by our own research engineers, so we will bring world-class knowledge to Debrecen."
The factory will use AI and machine learning-based systems to produce cylindrical lithium battery cells, using purified waste and surface water, recycled on-site, to reduce water demand. Solar power and energy storage systems will be used for efficient energy usage, and carbon emissions will be continuously controlled. EVE also aims to have its suppliers produce battery components, such as cathode precursors and anodes, with green electricity in the long term.
EVE will be producing a new type of high-performance 46mm diameter cylindrical battery cell for BMW electric cars that is smaller, lighter and 20% denser than current models, increasing battery range by up to 30%. The charging speed of these 6th-generation batteries will also be increased by up to 30%.
Dr Joachim Post, of the board of management at BMW responsible for purchasing and supplier networks, added: "We are delighted that BMW and EVE are extending their already successful cooperation. In line with our 'local by local' principle, BMW aims to source battery cells for its electric vehicles where production takes place. The proximity between our new iFactory and the new EVE facility will be a decisive factor for sustainable vehicle production in Debrecen."