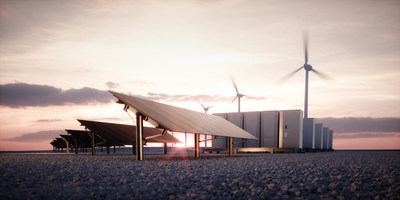 A 300MW pipeline of behind-the-meter energy storage projects in Canada and the US will be executed by large engineering firm Honeywell, alongside Canadian project developer NRStor.
Sources close to Honeywell had been hinting around a year ago to Energy-Storage.news that the Fortune 100 company was close to entering the energy storage market with a significant push. Then, in May this year, we reported that the company would be providing a 18MWh system to a commercial customer in partnership with EPC partner Saturn Power in Ontario.
According to a release from Honeywell on Friday, it has an agreement in place with NRStor for the development of 300MW of behind-the-meter projects, with the pair set to own and operate the systems once deployed. Honeywell's Process Solutions business division touted that it will be using 'state-of-the-art' remote operations centres to run the systems, featuring artificial intelligence-backed peak prediction and value stack optimisation algorithm software platforms that are proprietary to Honeywell.
Customers will be able to make savings based on reducing their peak demand at industrial and commercial sites, while the addition of energy storage should add resilience and stability to their operational energy use. As well as controlling and dispatching the systems' output, Honeywell claims its platforms add layers of cybersecurity and protection.
Meanwhile, Canada's NRStor has been heavily active across North America, with the earliest instance of major activity reported on this site a deal in 2017 with institutional investor group SUSI Partners, which agreed to back the company to the tune of C$120 million (around US$95 million at that time).