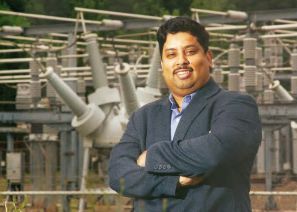 India Energy Storage Alliance (IESA) executive director and Energy-Storage.news guest blogger Dr Rahul Walawalkar has been appointed chair of the Global Energy Storage Alliance (GESA).
The group was founded four years ago by the US Energy Storage Association (ESA), California Energy Storage Alliance (CESA), China Energy Storage Alliance (CNESA), Germany's storage association BVES, the global Alliance for Rural Electrification (ARE) and IESA. Its goals include the advancement of education, knowledge, collaboration and the creation of "proven frameworks" to incorporate energy storage into networks in a cost-effective way.
As well as working with the likes of the International Renewable Energy Agency (IRENA) and on microgrid initiatives in India and creating World Energy Storage Day (22 September) to raise awareness, last year GESA took its workshops directly to policy makers in the key territories of China, the US and India to promote the technologies and their role in global energy networks.
Walawalkar, who blogged regularly for this site a couple of years back on topics including how best to increase energy access and resiliency for rural India and has frequently commented on subjects like the importance of nurturing domestic battery and other equipment manufacturing to our reporters, takes over from California Energy Storage Alliance (CESA) head Janice Lin, who has been chair of GESA since it was formed in 2014. Rahul Walawalkar is also the president for emerging technologies at Customized Energy Solutions, an energy management solutions company where he focuses on energy storage, renewables, demand response, smart grid technologies and international markets.
"GESA is in capable hands with Dr. Walawalkar. I look forward to supporting the organization as we work diligently to support the energy storage industry around the globe," Janice Lin said.
"GESA's work has never been more important, as energy storage is a gamechanger to achieve a more affordable, reliable and cleaner power sector globally."
"As a Chairman of GESA, I would like to build on the strong foundation laid in the past four years under the leadership of Janice Lin. I will strive to enhance collaboration with in GESA members and various international agencies working on various aspects related to energy storage technologies," Walawalkar said.