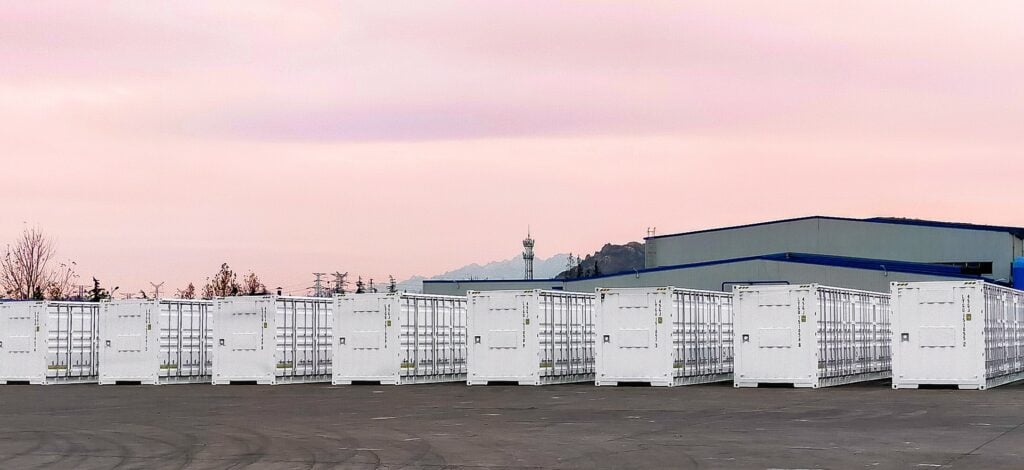 Energy-storage.news catches up with Thomas Cornell, Senior VP Energy Storage Solutions at Mitsubishi Power Americas, about the company's energy storage market activity, strategy and future plans.
Cornell, who has over 30 years' experience in energy, power generation and more recently energy storage, joined Mitsubishi Power Americas in 2017. Mitsubishi Power is the power solutions brand of Mitsubishi Heavy Industries (MHI), one of the four companies making up the Japanese conglomerate founded in 1870. MHI had sales of ¥3.7 trillion (US$28.8 billion) in 2020.
This article requires
Premium Subscription
Basic (FREE) Subscription
Enjoy 12 months of exclusive analysis
Regular insight and analysis of the industry's biggest developments

In-depth interviews with the industry's leading figures

Annual digital subscription to the PV Tech Power journal

Discounts on Solar Media's portfolio of events, in-person and virtual
Or continue reading this article for free
Mitsubishi Power has delivered around a dozen battery storage projects in North America in the last two years, including eight in California totalling 280MW/1,140MWh, most recently a six-hour system for investor-owned utility SDG&E.
Cornell has global responsibility for energy storage solutions, as well as for pan-renewables project developer Oriden, although so far storage is a segment that has mainly taken off in North America for the company.
In this Q&A, he discusses Mitsubishi Power's approach to the energy storage market, the six-hour system and delivering storage projects for a variety of needs, new battery storage technologies and a green hydrogen project the company is working on, before finishing on his key strategic priorities going forward.
Energy-storage.news: What is Mitsubishi Power America's approach to the energy storage market?
Cornell: As a company, we've been involved in battery storage for more than two decades, developing our own cell technology. But we divested from being a cell OEM and reorganised the group to be more focused and technology-agnostic, because we know the energy storage world is changing so rapidly. We want to have a platform that gives us the flexibility to move as the market changes and as technology changes.
Our pedigree is really coming from our utility-scale, power and energy-related projects and products. What we've learned from that side of the business is that whether it's nuclear, fossil fuels, air quality or environmental, you can't be just a standalone product company. You've got to be more than that to succeed so we are bringing that kind of that same mentality into our battery energy storage portfolio.
We can provide turnkey solutions, engineering, products, long-term services, financing for and equity into projects. It's really a whole soup-to-nuts offering that we can bring into the battery space.
Since we refocused the group here four years ago it's been going very well. We're starting to pick up a lot of traction for that type of solution being offered to customers in the market. Our green hydrogen business actually took off a lot faster than we expected and we moved that over to one of our other business units within Mitsubishi Power Americas.
Mitsubishi Power Americas recently delivered a six-hour BESS system to California utility SDG&E. Can you tell us a bit about that system in terms of the cost and use cases compared to a four-hour system?
It's not a tremendous difference in cost when going out to six hours. Over the last 12-24 months, especially in California, we've seen a number of RFPs coming out that are asking for six-hour, eight-hour and we've even had some up in the 10-12 hour range, such as in the PJM market.
Specifically for this SDG&E project, what the customer is asking us to do is to oversize on the front end. Their location in the San Diego region means they've got fairly heavy solar curtailment so they're looking for the ability to extend that duration up to six hours.
For us, going out to six hours means things like more verification of the battery cell technology to make sure that the cells are compatible with that duration. And then it's just a question of designing the inverters and the balance of plant (BOP) systems to make sure that they're compatible with that and still cost-effective. So going from four to six hours really was really just a single-digit-type percentage additional cost to the project, nothing detrimental.
In terms of the use cases, right now it's really time shifting and some peak capacity so that's why they really wanted to cover that six-hour time shift. That's their going-in rationale for the battery system.
But what we're finding generally and in the case of SDG&E is that customers want to have as much flexibility with the design as possible. So they want the ability to have some fast response and the ability to play in the arbitrage market. But they also want to have the systems, design and layout there to look at future technology advances and possibly can even extend that duration if necessary.
Can you talk a bit about the challenges of designing systems for a wide variety of applications?
We've probably done more than 12 projects in the last two years but all the applications have been very different. Some in the ERCOT market have been really around the fast frequency response (FFR) market so customers are looking for very fast reacting systems. Probably half of those in California have been coupled up with solar.
And then the rest of them have been standalone projects more geared towards peak applications, time shifting and energy arbitrage. Those are the ones where the customers are looking for as much versatility as possible and a future proof design. They don't need it to be as fast as reacting as what we put in ERCOT, for example, but still want it to be able to react and charge relatively quickly.
The levers that we can pull to this end are things like the software, the battery cell technology, the layout, how you line up the battery systems behind the inverter configuration etc. For longer durations, one thing is staying away from adding DC converters into the system which adds additional cost.
These are all the things that we can do as a trade off as we optimise the designs for what the customer is trying to try to accomplish. We usually go through numerous iterations with the customer as they're starting to plan what they want to do. What we start with and what we end up with are typically two very different things.
So you've mentioned 10-12 hour systems a few times. Is that feasible with lithium-ion and if so, at what duration do other technologies enter the picture?
Yes it's it's feasible with lithium-ion. Falls in the cost of lithium-ion until recently has really led to developers starting to push the envelope and look at extending the duration a little bit more. Though this price blip we're going through that may have people re-evaluating that.
But when people are looking at 10-12 hour durations the first questions you always get asked are: have you done this before, what is your experience doing it, what are the effects of doing this? And we've looked at other technologies in that timeframe to see if they would be a better solution, like flow batteries.
But really, the only technology for storage that is at the level for the MW and the MWh needed and close to those durations that's proven has been lithium-based. There really is not anything, except for pumped hydro maybe, be it solid state batteries, sodium, zinc or even flow batteries that has proved itself out at those durations. But, over time, those technologies will become more viable.
The Requests for Proposals (RfPs) we've seen for customers for those longer durations are actually specifying that they've got to be lithium based.
Assuming that flow batteries can get to the price curves that they're forecasting, we always saw that breakpoint, at which they would become more economical, at about that 10-12 hours' duration. But now with the price of lithium spiking, I truly believed that by this point in time that we would have had some of the flow technology getting more orders, more awards and more hours on them. But they have not actually really cracked into that market yet.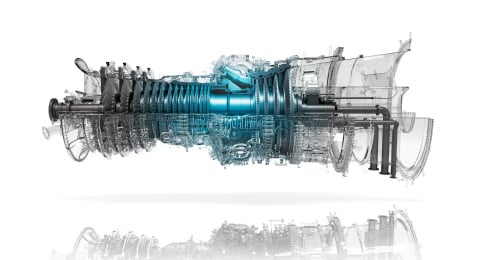 Can you tell us a bit about the green hydrogen project Mitsubishi Power is working on?
It's a full scale project called the Advanced Clean Energy Storage Project in Delta, Utah. There's an existing coal plant which will retire in 2023-24 and be replaced by a combined cycle power plant in 2025. At launch, that power plant will be covered approximately 20-25% by green hydrogen.
We'll use renewable energy, mainly solar and wind, to power electrolysers to produce hydrogen that we'll store in salt caverns in Delta. The cavern is huge and will have about 300GWh of storage capacity. That will give us a tremendous amount of chemical storage and we will then be able to blend that into the new combined cycle plant that's coming online in 2025. The timeframe is currently moving between 2030 and 2035 for when they will try to transition over to 100% green hydrogen in that plant.
How would you characterise the development of the storage market in the coming year/years?
Last year was a breakout year for the sector, to prove that on a utility-scale basis, battery storage is a viable, resilient and dependable source of energy. In the US, it was mainly restricted to a handful of states but now we're seeing it become much broader than that. If you look at the transmission queues in all regions of the US they're getting saturated with battery energy storage projects.
We're getting a tremendous amount of growth in the US but we're starting to see it in Latin America where we've just secured large orders. In Europe, we're bidding on a number of opportunities now in the UK, Germany and Italy, and we're starting to see the same thing in Southeast Asia and Japan.
So we're looking at the next decade really being the decade of energy storage with tremendously high growth. In 2022, we're going to deploy 2x what we did last year and we think the market will also be 2x what it was last year, and in 2023 we're expecting it will be 4x.
Our belief is that the pricing spikes that we're seeing right now will probably settle out over the next 12-24 months and we'll get back under that decreasing cost curve for lithium. You're going to see batteries being deployed for even more reasons than those that we're seeing today, especially when you start talking about EV charging infrastructure.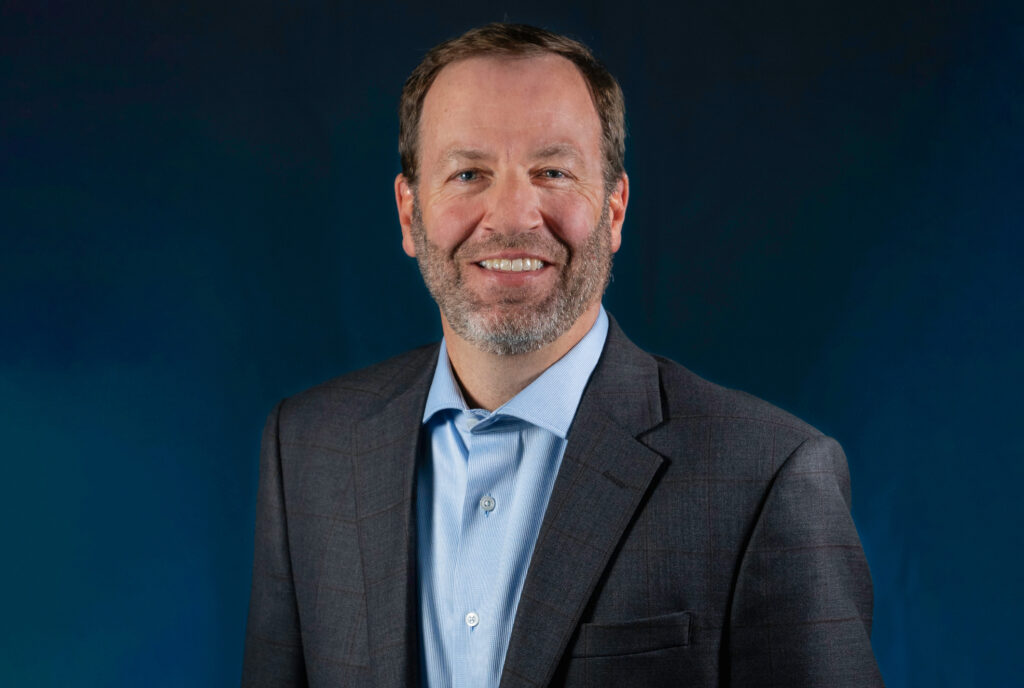 So what are some of your key strategic priorities for the next few years?
So our focus over the next few years is to get ahead of the market as far as looking at the various technologies, what are the controls and software platforms that are going to be needed, how we're going to grow the business, the capital that we're going to need because the ramp-up of capital is going to be incredible as well. We're looking at all means and methods to raise capital to support our business.
And then the biggest thing too is developing a really a mature service model. And that's where we're taking a lot of our lessons learned from our other Mitsubishi businesses that have been out there giving long-term service contracts, and how we're going to effectively manage those long term contracts, how we're going to bring secondary market batteries and used batteries from the EV side of trucking and bussing into the business.
We're going to constantly look at changes in technologies, whether it's solid state, zinc-based, sodium-based etc because we think there will be more advances. This is the decade of energy storage and we feel very privileged to be at the forefront of that and heavily engaged in helping shape that market.