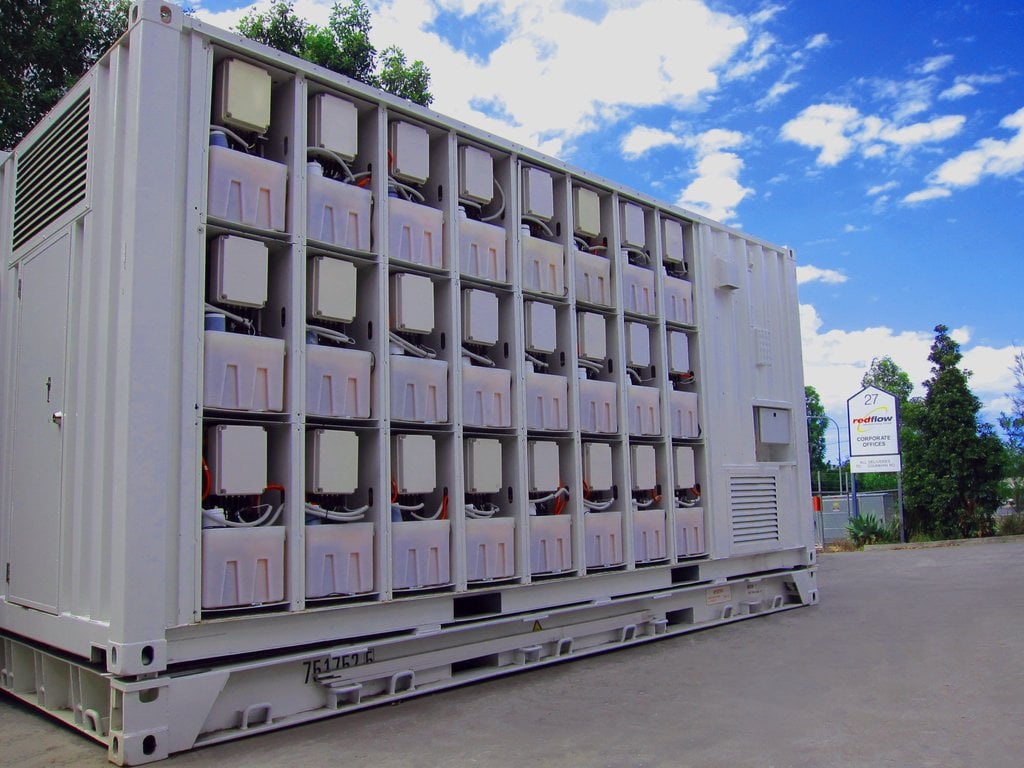 Flow batteries haven't been around as long as lithium or lead acid batteries, but everyone, it seems, has heard of them, ever since the technology came down to earth from a NASA programme a few decades back and into 'civilian' and corporate hands. It's been predicted for some time that the redox flow energy storage space will, after some turmoil and rapid consolidation, find success in providing energy storage at durations of more than four hours. This past couple of weeks have been a tale of both turmoil and success.
A cautionary tale
All the way back in 2014 as this site was just starting out, we wrote about American Vanadium, a company which at the time was essentially prospecting for 'billions', finding raw materials in the Nevada Desert, long before Tesla's lithium Gigafactory was ironically chosen to be put there.
This article requires
Premium Subscription
Basic (FREE) Subscription
Enjoy 12 months of exclusive analysis
Regular insight and analysis of the industry's biggest developments

In-depth interviews with the industry's leading figures

Annual digital subscription to the PV Tech Power journal

Discounts on Solar Media's portfolio of events, in-person and virtual
Or continue reading this article for free
American Vanadium, which was actually incorporated in Canada, also had a sales agreement to distribute German manufacturer Gildemeister's CellCube energy storage units, thought to be one of the first commercially available flow batteries. AV's boss Bill Radvak was the first to blog for this site, also in 2014, on the potential of energy storage to transform New York's energy future as CellCube demonstration units got installed for the Metropolitan Transport Authority. The CEO also managed to get onto various tv spots to tout the advantages of flow batteries.
As we speak, American Vanadium is no longer called American Vanadium. It's called Monitor Ventures, and its website says it is "seeking a new business venture that has significant growth potential". So it turned out the dream of building a vertically integrated company to revolutionise energy storage – and don't forget that never mind the Gigafactory, this was before Powerwall was even launched – built on a technology that even now in 2018 is still finding its feet in the market, didn't work out for Radvak and co.
So is this just another cautionary tale in the predicted narrative of a bloodbath of consolidations in the redox flow energy storage sector? Well, it doesn't end there. Gildemeister Energy Storage too, spun out from conglomerate DMG Mori and close to a sale to AV in 2016 before terminating the potential agreement in April 2017, has since been taken over by Stina Resources. The CellCube producing entity will now be known, under Stina's ownership, as Enerox and will be incorporated in Austria.
And guess what? Stina Resources is also prospecting for vanadium in Nevada with the aim of "becoming North America's first vertically integrated producer of vanadium and vanadium electrolytes for the energy storage industry". They are not the only ones. Energy-Storage.News has reported on various recent vanadium mining and exploration ventures, with one US startup, StorEn, and Australian mining company Multicom Resources striking up a "vertically integrated supply chain model" around StorEn's vanadium flow batteries.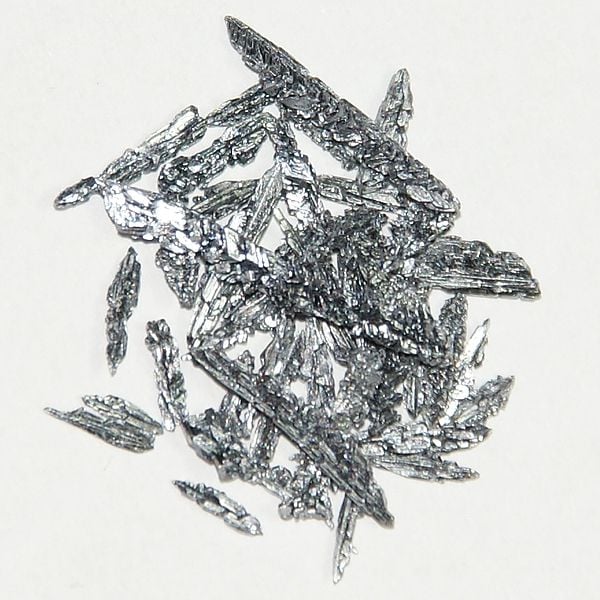 Navigant: Flow could be fastest-growing electrochemical storage tech in next 10 years
Flow batteries will be a "major competitor" to lithium for both front-of-meter and behind-the-meter applications "in the next several years", Ian McClenny, a research associate at US-based Navigant Research says.
"In fact, we have them as our fastest growing electrochemical energy storage device over the next 10 years. That being said, there are short term hurdles," McClenny says.
Fundamentally its still a question of money. We saw this week that VIZn Energy, considered a leader in flow battery systems, has furloughed all 70 staff as one of the company's main investors was forced to pull out. McClenny admits that capex remains higher on flow than Li-ion and then cost over lifetime – and lifetime itself – is contingent on how the asset is used. Getting the utilisation of four hours or more energy storage could be key, but markets at the moment are not favouring those types of applications.
"As their discharge duration is directly correlated with the amount of electrolyte stored in the tank, the levelised cost of energy decreases as the discharge duration increases," Ian McClenny says.
"At present, the vast majority of use cases we see advanced energy storage being deployed for today are generally less than four hours. Consequently, Li-ion batteries can provide the same services that flow can at a lower CAPEX."
VIZn worked as hard as anyone – and hopefully still will if the company can get back on its feet – to spread the word about redox flow energy storage, claiming, despite those perceptions over high capex, that in some cases it could provide solar-plus-storage at just US$0.04 per kWh. But to date that hasn't been enough.
Manufacturing in steps and niches
As with solar, lithium batteries and, well, any other technology, the more its deployed, the bigger the industry can scale, the cheaper it gets, the easier things get. So far so basic.
"The demand for flow batteries has not yet boomed, and companies have not found a need to scale up production," confirms Navigant analyst Ian McClenny.
We've seen in the past few months Australian manfacturer Redflow set up a manufacturing line in Asia, which is great to see, but even their ambitions remain modest and the company perhaps wisely seems reluctant to scale up quickly. Nonetheless, the company emailed Energy-Storage.News yesterday to say that factory, in Thailand, is up and running, with Redflow board members satisfied with the first two zinc-bromine flow battery units to roll off the production lines this week. Redflow has not been immune to the ins and outs of the business, with the company now on its third CEO since the middle of last year.
Not long ago, Primus Power's CEO Tom Stepien told Energy-Storage.News that its outsourcing of manufacturing to Taiwanese Apple iPhone assembler Foxconn allowed Primus to remain nimble on matching supply with demand. At the end of November, the company also signed up to switch its electrode material to titanium through a deal with supply partner De Nora, "more expensive on a weight basis, less expensive on an energy basis," Stepien said.
Again, as you might see in other industries, it will be those with deep pockets of financial backing that find it easiest to weather the storm. Alongside the startup mentality of the likes of VIZn, Primus and Redflow, some of the markets biggest players and most high profile entrants are the likes of Japan's Sumitomo Corporation, backed by one of that country's oldest trading companies, China's Pu Neng and Rongke Power, both awarded massive single projects of hundreds of megawatt-hours by the state and aerospace and defence giant Lockheed Martin.
Navigant's McClenny believes there are also still required improvements in some areas of the technologies themselves, including separator and electrode materials that enable better efficiencies and perhaps some of those big players might have the resources, in the short term at least, to be the best at bridging the gap to commercialisation.
"Being able to back up the 20-year warranty that most commercial flow battery vendors offer will be contingent on these improvements. Because of this, we see the best players in the short term to deploy these systems as large companies who have other business units and resources to support their flow battery business," McClenny says.
For others, its still about finding the niches. We saw an interesting project in Britain announced a few days ago as domestic maker redT energy will pair one of its proprietary "flow machines" with the earth's own "flow machine" – tidal energy. RedT's CEO Scott McGregor has been evangelical for a long time about flow batteries complementing the role of lithium and other clean energy technologies, trialling systems in an ever-growing number of use cases and configurations. As they and other strive to demonstrate the true potential of this fascinating technology, Ian McClenny says, there is still work to be done for flow battery manufacturers to educate potential customers on the benefits.