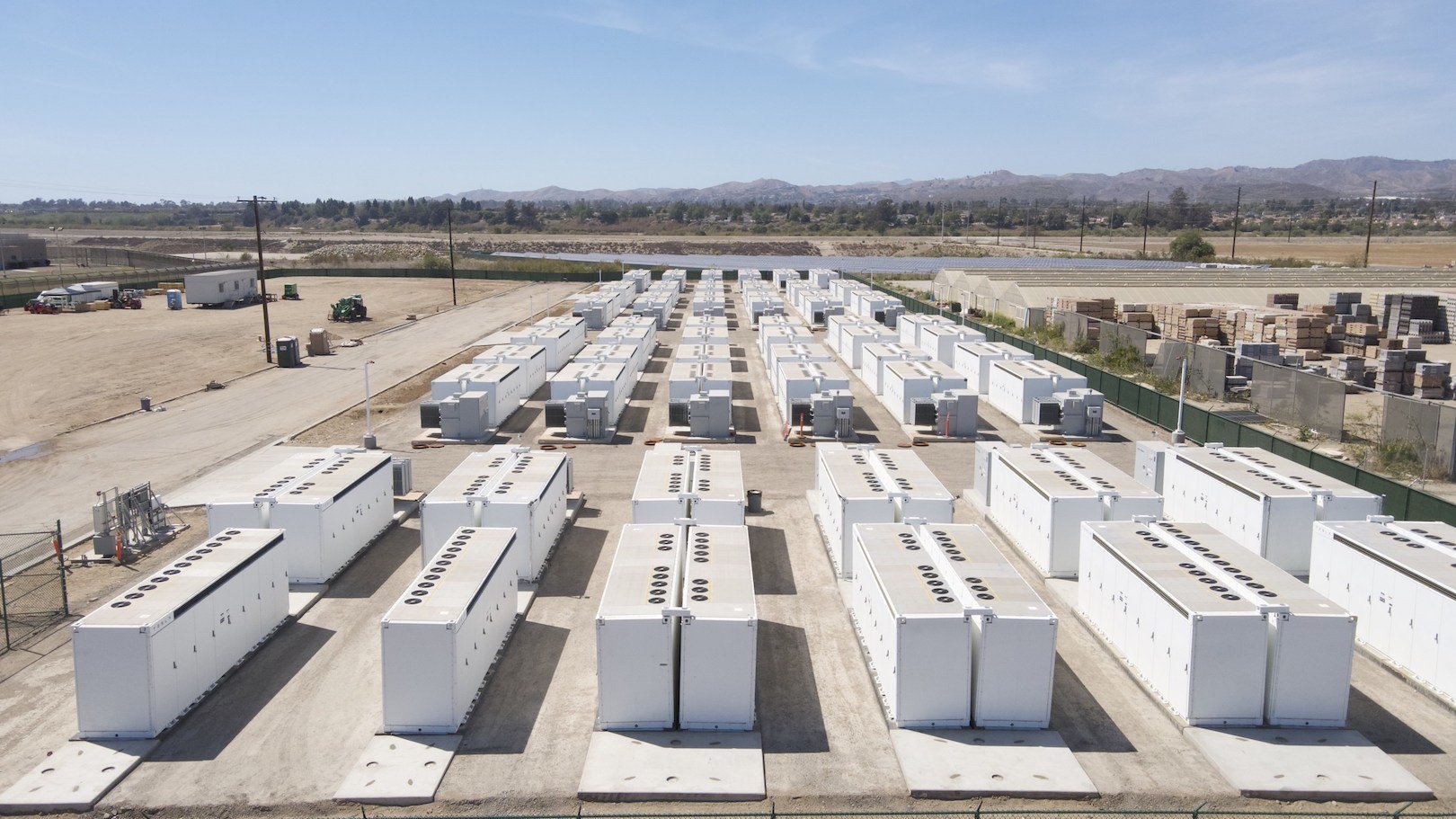 Battery storage could play the same role on the grid as a proposed 60MW natural gas and fuel oil peaker plant in Massachusetts and not only result in lower emissions but also in cost savings.
The findings are contained in a report which explores the alternatives to Project 2015A, a peaker plant which has been proposed in Peabody, Massachusetts by energy supplier Massachusetts Municipal Wholesale Electric Company (MMWEC).
This article requires
Premium Subscription
Basic (FREE) Subscription
Enjoy 12 months of exclusive analysis
Regular insight and analysis of the industry's biggest developments

In-depth interviews with the industry's leading figures

Annual digital subscription to the PV Tech Power journal

Discounts on Solar Media's portfolio of events, in-person and virtual
Or continue reading this article for free
Written by expert group Strategen Consulting for national non-profit organisation Clean Energy Group and the regional Massachusetts Climate Action Network, it compares building the planned project versus battery storage as an alternative.
Looking at how each can provide capacity as required, how affordable they would be as well as how they would fit with Massachusetts' increasingly strict regulations on emissions, the authors also looked at other factors like how either could impact environmental justice communities and participate in capacity markets.
Strategen said that when taking into account capital costs, fuel, operations and maintenance (O&M) costs and revenues that could be earned from providing ancillary services as well as energy revenues, the net cost of the batteries was projected to be "significantly lower" than the Peabody Project 2015A proposal to build a gas peaker plant backed up with fuel oil burning capabilities.
When the Social Cost of Carbon, a metric that the US Environmental Protection Agency (EPA) has developed as a means of estimating emissions impact and climate damage — and applies to rulemakings — is taken into account, the peaker plant could cost Massachusetts US$5 million over the next decade. Meanwhile the fossil fuel plant will overburden already-affected communities that suffer a disproportionate impact from pollution.
All of this, even if MMWEC's proposal is adjusted to running the peaker on a combination of natural gas and hydrogen, which Strategen found is neither an economic or feasible solution to meeting the very real needs of the local area to match energy demand with supply.
Analysis already being proven out in real-world situations
The peaker plant project was selected after a MMWEC request for proposals (RFPs) issued in 2016. The RFP was designed to call specifically for a project that combined natural gas and fuel oil with an ultra-low sulfur content. While Strategen acknowledged that this was a better choice than some of the other options that could have been considered and that the winning proposal outperformed competing bids, energy storage has since then become more and more viable as well as cost-competitive as a provider of capacity to the grid.
Strategen is fast-becoming one of the go-to consultancies for the analysis of peakers versus clean energy technologies. It has worked on similar reports for regions including New York City, where it found that the city's entire fleet of more than 6GW of peaker plants could be retired by 2030 with a combination of solar, offshore wind, energy efficiency and energy storage deployed in its place. In another report analysing New York's Long Island, Strategen said more than 2,300MW of peaker plants could be replaced with standalone energy storage by 2030 and 334MW could be "retired and replaced immediately".
The group's report on the Peabody project quoted other developments around the US that have shown this to be the case in real-world settings too, such as the handing of a 20-year Resource Adequacy (RA) contract to a 100MW/400MWh battery storage project in Oxnard, California by utility Southern California Edison.
RA is a type of contract that under California grid operator CAISO's rules determines that an energy asset can help fulfil energy capacity requirements. Saticoy, the battery project in question in Oxnard, was recently commissioned and Strategen said it cost less than half of what a proposed gas plant would have cost. Incidentally, that gas plant was never built not because of cost projections, but largely because of opposition by local communities, who preferred to see a lower emissions asset in their area.
Within the wholesale market territory of grid operator ISO-New England (ISO-NE) that the Peabody project sits inside, battery storage facilities are increasingly winning forward capacity auctions (FCAs) at competitive prices. Meanwhile battery storage systems are eligible to participate in other ISO-NE markets such as those for energy and ancillary services. At state level, Massachusetts has an energy storage deployment target of 1,000MWh by 2025 and something called the Clean Peak Standard, which specifies that a portion of the energy going onto the grid at times of peak demand has to be low emissions.
Clean energy would win a fair fight
In analysing the Project 2015A proposal versus a 60MW standalone storage system, Strategen found that even the US$9 million MMWEC has already committed to Project 2015A is significantly lower than the US$14 million of cost savings a four-hour battery storage system could provide over the first 20 years of its lifetime.
On top of that US$9 million in sunk costs, MMWEC has projected the peaker plant could cost about US$76.6 million, as well as preparing an extra 10% contingency in case of COVID-19 related delays. This indicates a capital cost of about US$1,243/kW. Meanwhile, Strategen used National Renewable Energy Laboratory (NREL) 2019 data for battery cost projections, putting that at about US$791/kW for a two-hour duration battery energy storage system (BESS) and US$1,329/kW for a four-hour BESS.
The latter figure is higher than the project capital cost of the gas and oil power plant, but does not factor in the various revenue opportunities that would be open to a battery storage system, nor the possible impacts of rises in fossil fuel costs. Furthermore, MMWEC is expecting a very low utilisation, or capacity factor for its peaking thermal power plant, meaning that the asset will sit idle for as much as 97% of hours in every year, only coming into action when needed. The battery system conversely could perform multiple applications throughout the year.
In the end, Strategen suggested that it might be best if MMWEC ran another RFP solicitation that allowed for all sources of energy capacity to participate, competing on cost and the ability to meet the needs of the system. Energy storage, solar-plus-storage including aggregated distributed resources and demand response could take part alongside other technologies and the electric cooperative could selected "the most cost-effective mix of resources" to fulfil its capacity and reliability needs, which Strategen said would result in emissions reduction and cost savings for Massachusetts.
The full report, Assessment of Potential Energy Storage Alternatives for Project 2015A in Peabody, Massachusetts, can be downloaded from the Clean Energy Group website.