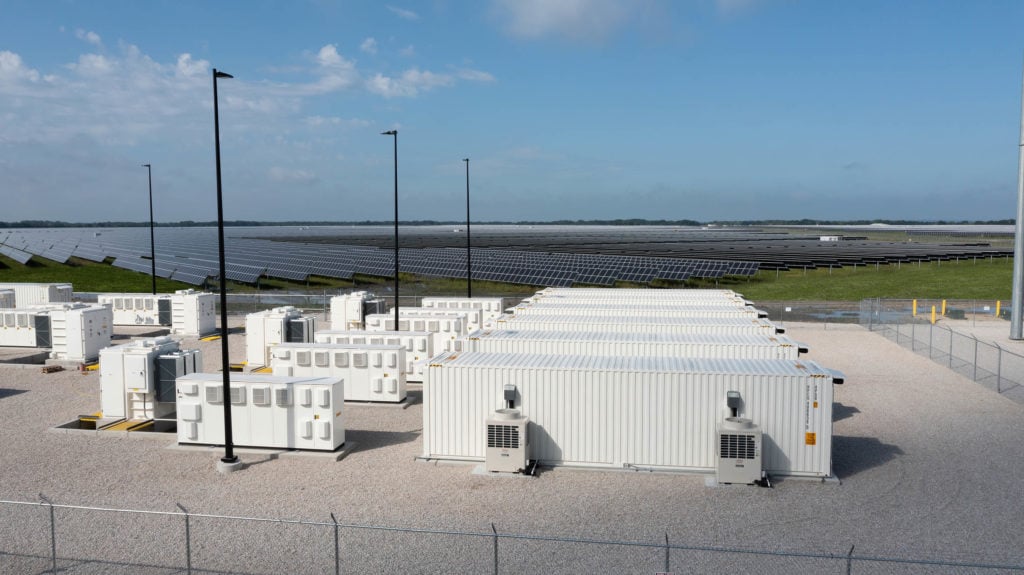 Enel Green Power North America announced the completion of its first solar-storage hybrid project in the US shortly before the late December holiday period.
The Lily solar + storage project combines 181MW of solar PV with 55MWdc of battery energy storage. The facility forms part of Enel's bid to install 600MW of energy storage capacity in Texas' power grid by 2022.
The site is located east of Dallas and Paolo Romanacci, head of Enel Green Power in the US and Canada, said its completion was a "milestone" that "signals a new era for our company".
"We are ready to answer the call of policymakers and business leaders to accelerate the energy transition in North America. As such, we are committing more investment than ever before to achieve accelerated growth targets," he added.
This story first appeared in a roundup of US solar PV project news on PV Tech.