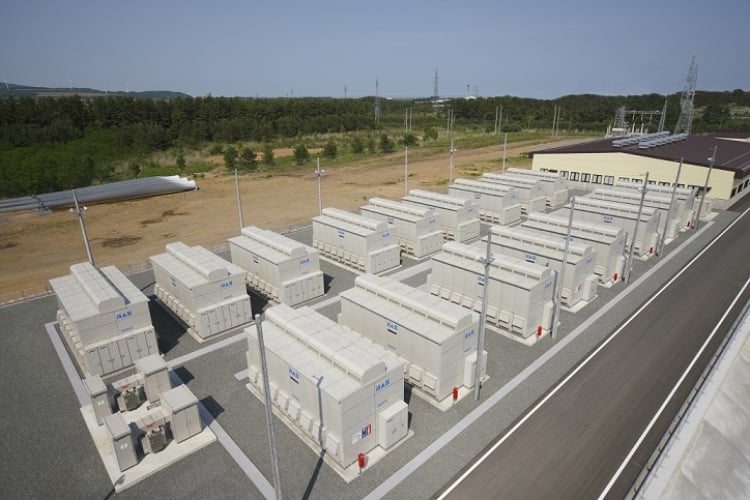 Interest in energy storage in the Middle East is 'ramping up significantly', as we reported last week in an extract from this interview with I.H.S Markit analyst Julian Jansen. His firm is forecasting 1.8GW of energy storage for the region by 2025 – from an installed base of next-to-nothing today. Jansen talked us through some of the drivers, market dynamics and the general picture of what we might see developing.
Do you see potential for the growth of energy storage in the Middle East and what are your main observations on the probable ways this could happen?
This article requires
Premium Subscription
Basic (FREE) Subscription
Enjoy 12 months of exclusive analysis
Regular insight and analysis of the industry's biggest developments

In-depth interviews with the industry's leading figures

Annual digital subscription to the PV Tech Power journal

Discounts on Solar Media's portfolio of events, in-person and virtual
Or continue reading this article for free
In general what we see is that it's quite a small market today. There was some significant deployment in around 2014-2015 when there was a 108MW sodium sulphur project built for Abu Dhabi Water and Electricity Authority by NGK. In a sense, that project is pretty much the installed base in the Middle East aside from a few smaller projects, a few smaller commercial installations. Really that project in a sense is the essence of where the market is coming from.
Based on that, energy storage in the Middle East can be said to be in its infancy. That's not a controversial statement. But what we see now is that interest is ramping up very significantly, I think it's kind of a key mix of core reasons for that.
First of all the solar PV markets are starting to take off and develop across some of the countries in the region. The UAE, Saudi Arabia, Qatar despite being quite a small country and across the Northern Africa region which you obvously wouldn't necessarily class as the Middle East. Jordan is another country where we're seeing a lot of growth now, some large-scale PV tenders are coming out.
In PV, the Middle East and North Africa were seen as regions with strong potential and good conditions for deployment for a few years before things really took off. A lot of markets where we see solar increase, we perhaps assume storage is not far behind. Are there strong drivers linking the two to prove a causal effect between today's solar and tomorrow's ESS systems in the Middle East?
Yes, of course. We are forecasting the PV market to be almost doubling between 2016 and 2017 in terms of installations, from a small base, to be fair, but that's quite significant growth. It will then start slowing down a little bit towards 2020-2021, but it's quite rapid growth until 2019-2020. I think the [energy] storage will follow closely – in a sense it's something that a lot of people have been saying for a while – but I think if we're really looking at where we are now with storage costs, and the combination with solar, we're starting to get into an area where you can create attractive PPAs, that couple storage with solar, as long as you size the storage system correctly.
I don't think you could get a much better region for solar than the Middle East, if you look at environmental factors, solar irradiance and so on, as well as low land density. That's a core thing where we see storage as a natural ally if you're really looking to increase renewable power supply in the region.
The other factor which is a bit more region-specific to some of the other countries; there's a lot of countries there that are very wealthy from oil money: the UAE, Qatar and Saudi Arabia are obvious examples. That money is being used to fund the long-term competitiveness of these countries in other technologies.
We are hearing a lot of interest from government supported agencies and utilities in the region to at least explore energy storage in the first step but in the long term commercially deploy it.
We are seeing that total deployment, the overall installed base by 2025 in the Middle East region, is going to reach around 1.8GW of grid-connected energy storage. With a lot of that growth, to caveat, it's going to be seen more towards the end of the period. It's going to be quite a slow market to get going until about 2020. Then we'll see some strong growth.
One [other] point is that it's not like we're seeing a lot of sales and products being installed, but in the medium-sized commercial segment there's a slight interest in storage at the moment. They are expecting power prices to rise – power prices are subsidised in a lot of countries in the region at the moment – and while they have net metering for solar PV in place, there seems to be an interest from some commercial users to use their own power, to invest into a novel technology like energy storage, which I find interesting, because in Europe you wouldn't even consider it if you've got net metering, or [if] you don't see a payback of less than three years.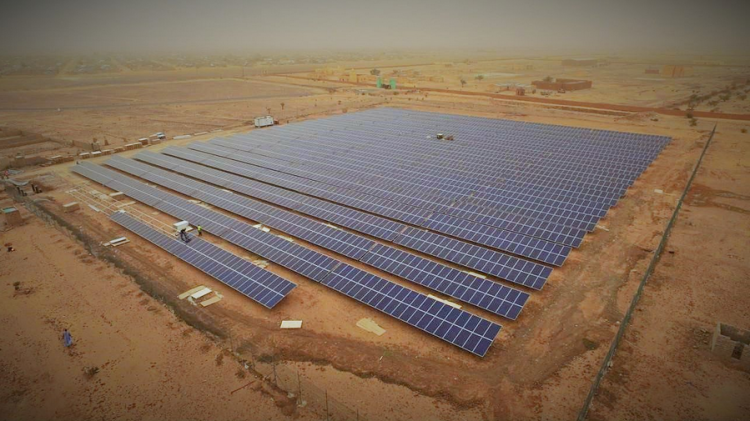 Even longer duration dispatchable solar likely use lithium-ion
It sounds as though a lot of the use cases will be for dispatchable solar – does it naturally follow we'll be talking about longer duration projects and therefore will that impact the types of technology we might see?
We certainly expect more, longer duration storage to come online. When we say longer duration however, at the moment it's mainly around somewhere between 2-6 hours, that's where a lot of growth is going to be. It's interesting because in the past we've attributed that opportunity specifically to non-lithium-ion technologies. But what we've seen over the past year or so is that for four hour systems, lithium-ion is becoming competitive.
So we're now seeing a lot of – in that four hour segment – we see Li-ion dominating despite this opportunity opening up for longer duration storage. If you look at the Aliso Canyon projects in the US which are peaking capacity projects, the majority of the systems there are four hours, and it's basically showing that lithium-ion can be active in that type of segment. In a sense, that scale of project is something that flow batteries and other technologies haven't achieved yet.
In a lot of other markets, we've seen a couple of years of pilot projects. Is this something you expect to see in the Middle East too – and will we see risks being taken on new tech?
There is willingness to provide that kind of funding and trial thing, the question is how big a market would that be in the long term? One example is that a quite novel high temperature thermal storage technology [by Norway's EnergyNest] with the Masdar Institute, a pilot facility built in around 2013, very much a research project.
It shows that at least within those institutes and funded agencies they are willing to try very novel things. There are also other, let's say, not quite as novel things. In a sense the region could be a kind of test bed for some technologies and there could be a willingness to some extent to take on projects even if they're not 100% economic, because there is a drive from some of the governments in the region to become facilitators of clean energy.
Tenders are most likely policy framework
In terms of policy, while it's obviously hard to forecast, what sort of support or regulatory framework, macro drivers do you anticipate in the region?
You never quite know what will happen. In the short term it's primarily going to be tenders for utility-scale solar, (feed-in tariff) FiT in some countries or net metering in some countries. Obviously Jordan's having a few large-scale PV tenders and they're growing [their] net metering policy. Algeria is developing PV tenders and FiTs, so it just gives you an overall policy mix driving PV which I think in turn will potentially reflect on energy storage. We don't see any specific macro drivers purely for storage right now, other than funding from government agencies or the willingness of state-owned utilities to invest in energy storage.
Our publisher Solar Media will be hosting the Energy Storage: Middle East and India conference event in December this year. Visit the event site for more details.