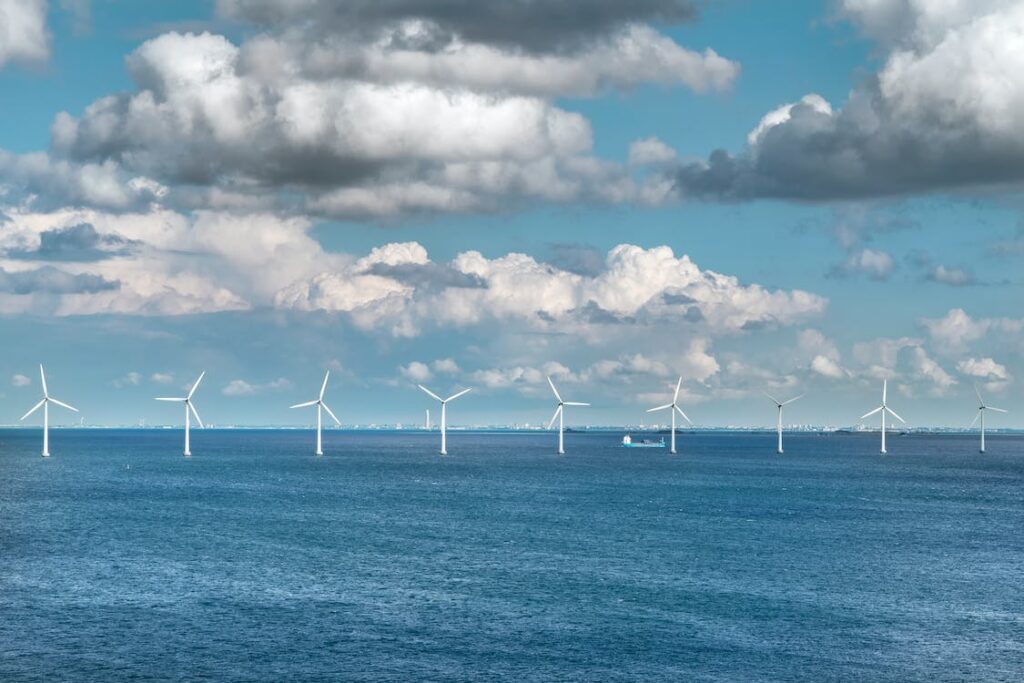 We can compare the early days of the wind turbine market and battery storage today in terms of its path to maturity, emerging issues and the role that insurance has to play, writes Charley Grimston, executive chairman, Altelium.
The very large number of insurance enquiries Altelium is seeing for battery projects suggest that the battery asset market has entered the 'early majority' stage on the classic S curve of new technology adoption.
This article requires
Premium Subscription
Basic (FREE) Subscription
Enjoy 12 months of exclusive analysis
Regular insight and analysis of the industry's biggest developments

In-depth interviews with the industry's leading figures

Annual digital subscription to the PV Tech Power journal

Discounts on Solar Media's portfolio of events, in-person and virtual
Or continue reading this article for free
There are strong comparisons between the onshore wind turbine and battery energy storage markets in terms of their path to maturity and emerging issues.
Given the different way the markets began this may seem surprising but similar challenges were seen for wind turbines as the market grew and matured, such as choice or stability of manufacturers, choice of site, operational issues or revenue streams. Many have been resolved or mitigated with the help of insurance.
An evolving technology
The UK turbine market was driven by government subsidies and manufacturers quickly entered the market. Some 50 – 60 different manufacturers in the UK and Europe were approved by insurers by the late 1990's.
The first onshore wind farm, erected before the advent of subsidies in 1991 at Delabole, Cornwall consisted of ten 400 kW turbines. The largest onshore wind turbine nowadays has an output of up to 7.5 MW from a 126 metre diameter rotor to give some sense of change in scale over this time, an 18 fold increase.
The dream chased by those that followed Delabole was to have 100 turbines in a field and ensure a great revenue from this clean energy source. This is where the similarities between the battery market and the wind turbine market begin.
The planning process and permissions needed for installation was an issue for turbines, as it is now for battery assets.
At ideal turbine sites, wind at different heights was expertly modelled but even moving a site 100 metres, often required by planning, made a huge difference to the performance and revenue streams, because wind patterns can vary significantly in just a short distance. Similarly, battery asset owners are now facing long and complicated processes to find and secure permissions on sites and may have to overcome the challenges of less than optimal locations, such as on flood zones.
For turbines, from an insurance point of view less than ideal sites increased the risk and there were other factors that affected the revenue turbine businesses could achieve, including pitting on blades, concern about moss growing on them, natural catastrophes causing turbines to fall over or fire caused by the blades rotating the wrong way. Blade technology and design has had to increase dramatically, including how to point higher as in a sailing boat.
As the subsidies dropped from 5kW to 50kW and then ceased, the turbine market changed again and so did the insurance requirements. The second life market evolved quickly through gear box remanufacturing, which require bespoke warranties. The standard life of a gearbox is around ten years, but some first life gearboxes suffered from the wrong carbon content in the gearing causing them to shatter and explode. Those intact at their 'end of life' are suitable for remanufacturing to a much higher specification, reflecting learning and technological advances over this time.
Insured warranties ensured turbine site owners could invest in them with confidence however, which helped the market to evolve and mature, and these products are still in play today.
Insurance's role as technology moves up the S curve
At each stage in the development of the turbine and battery market, insurance has played a crucial part in supporting investment and growth. For turbines, insurance has to be based on a thorough understanding of mechanical and electrical engineering processes, whereas in the battery market insurance requires a combination of chemical and electrical engineering, plus an ability to read and interpret battery data and telematics.
In terms of manufacturing, the turbine market has gone through an extraordinary period of evolution and consolidation so that manufacturing is now limited to a few large suppliers for utility scale sites. The battery market is similarly limited to a few major manufacturers, but it has not gone through a period of evolution to reach this stage.
With no distortion of the market for batteries from subsidies, at least in terms of payment for output, those entering the battery market must have good financial backing and a good product. The sums of money required to invest are on a completely different magnitude so relatively few manufacturers have emerged.
The precision and sophistication required to manufacture cells is far more complex than turbines, a fact that has been poorly communicated, even at government levels. The struggles to develop Britishvolt are testimony to this.
But despite cells being manufactured or integrated by largely blue chip or government backed businesses, insurance still plays a vital part in the growth of the battery market. The existence of insurance can make finance deals less costly, because due diligence on the product or site has been carried out by the insurer with specific expertise in that market, and is a hallmark of quality and confidence. With such large sums involved even a fractional difference to interest rates or terms can be significant.
Banks were slow to come into the turbine market, and the quality of the warranties was very important for some lenders to enter it. Even though the sums are much larger, with banks lending perhaps £50-£60 million (US$62-75 million) on a battery site, the response has been different with batteries, largely because output (revenue) can be controlled.
Turbine assets and battery assets can appear alike in the sense that they supply a revenue stream from renewable energy, and require sophisticated planning and proximity to an electricity substation. Both also require some type of management.
As a moving item a turbine needs constant management or maintenance, but nothing can be done to change the way the wind blows and the revenue or output that can be achieved as a consequence.
Similarly, a turbine can be allowed to rotate or not, but its usage profile can't be altered to balance the degradation rate against revenue generation. The health and longevity of a battery can be altered. The battery is entirely dependent on a human made compound, the chemicals in the batteries, and how they are cycled can have a dramatic impact on their lifespan and output.
Battery technology has matured more quickly, but warranties are still arguably more important
Degradation and usage are key parameters to the successful finance and operation of a battery asset. This is perhaps the most crucial interface between asset owner and insurer, where investors can use the specialist knowledge of the insurance company to help protect their assets and establish suitable operational and financial terms.
As an immediately more mature market, not having been skewed by smaller players chasing subsidies, those involved with batteries have the skill sets to embrace the use of the financial markets, including the use of insured warranties to underpin and protect balance sheets.
Warranties are also of importance to batteries for a further reason which wasn't at play in the turbine market, because, while there were many manufacturers in China there were also more manufacturers in Europe or North America. The best gearbox was made in Finland, Vestas from Denmark was a global presence and there were other manufacturers in Germany, Spain and Canada.
The large distances between cell manufacturer or integrators, and the battery energy asset owner, can make it more challenging to collect a claim under a warranty. In this situation an additional insured warranty gives vital peace of mind to investors.
Other factors too have played a part in accelerating the maturity of the battery asset market, including the energy crisis in Europe, and global recognition and response to climate change.
Greater research and planning is needed to enter the battery market compared to the turbine market but those entering the battery asset market are stronger as a consequence. The speed at which the market has matured, and the existence of specialist battery insurers is a very positive sign indeed.
And perhaps most importantly, a mature battery market will help turbines deliver on their true promise of a clean, independent energy supply, when and where it is needed.
About the author
Charley Grimston is executive chairman and co-founder of Altelium, an insurtech business offering insurance for batteries driven by real-time AI-powered data analytics.
He has deep experience of the insurance industry, remembers the excitement of first seeing a US wind turbine in 1976 being underwritten in the Lloyd's market and has been involved in the green energy industry ever since. Charley is a member of the British Standards Institution (BSI) committee which developed the UK standards for safe and environmentally conscious handling of battery packs and modules.