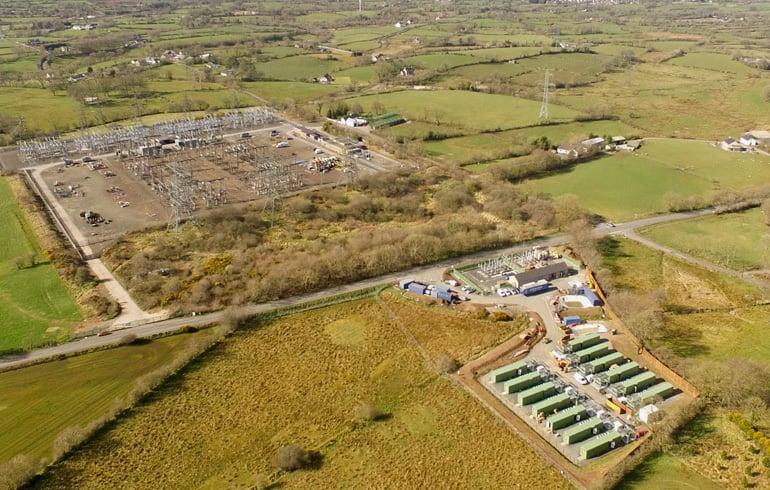 Renewable energy developer ABO Wind has commissioned its first standalone battery energy storage system (BESS), in Kells, Northern Ireland.
The Germany-based firm has commissioned the 50MW/25MWh BESS unit which it claimed is one of the fastest storage systems globally, with a response time of less than 150 milliseconds.
It is also the largest BESS ABO Wind has ever connected to the grid, with the company having done industrial microgrids and hybrid systems paired with solar PV to date in Germany. 
The BESS will provide grid balancing services to grid operators EirGrid and SONI to help cope with the fluctuating renewable energy from wind farms. Both Ireland and Northern Ireland aim to have 70% of their electricity mix from renewable energies by 2030.
To read the full version of this story, visit Solar Power Portal.